The News
Former Chinese leader Jiang Zemin, who came to power after the 1989 Tiananmen Square protests and massacre, died on Wednesday aged 96.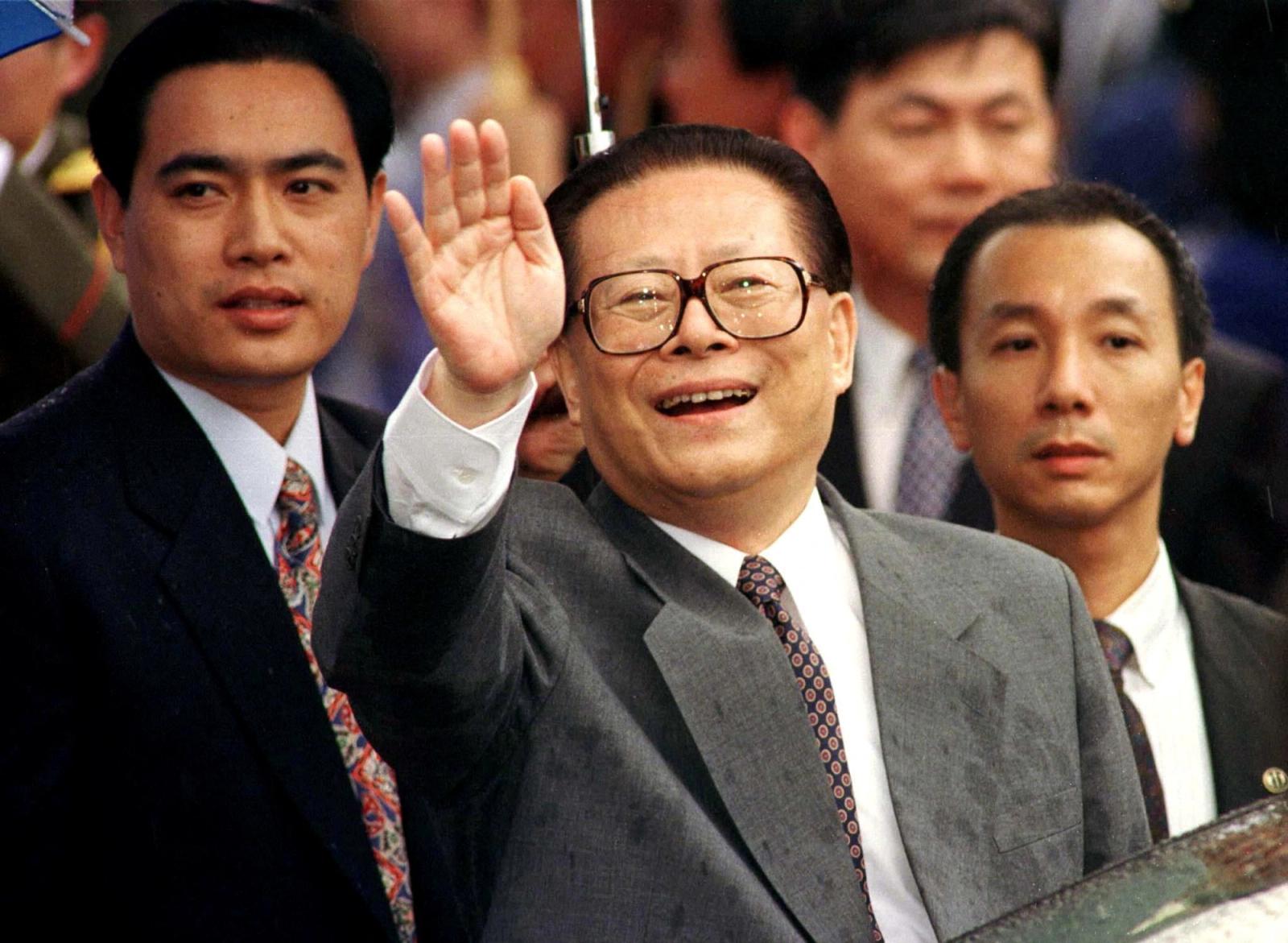 Know More
Jiang died in Shanghai after suffering from leukemia and multiple organ failure, according to a statement released by CCTV. He is survived by his wife, his two sons, and two grandchildren.
The former leader, who served as head of China's ruling Communist Party from 1989 to 2002, was initially viewed as a weak compromise choice but his time in office was marked by the country's massive transformation.
Jiang embraced private enterprise and led China into the World Trade Organization, cementing the Communist Party's hold over the nation. He also oversaw the period where China regained sovereignty over Hong Kong in 1997, and won a bid to host the Beijing Olympics in 2008.
Unlike his successors, Jiang was known for his exuberant and extraverted personality. He openly declared his love for Hollywood films and famously recited Abraham Lincoln's Gettysburg Address in English before foreign dignitaries.
On Wednesday, Chinese state media praised Jiang as a "great revolutionist" and "an outstanding leader with high prestige."

Step Back
Jiang's death comes at a particularly sensitive time — as China faces its largest civil disobedience movement since the Tiananmen protests, with demonstrators across the country calling for "reform" amid stifling frustrations over the country's strict "zero-COVID" strategy.
He was more open than current leader Xi Jinping. In an interview with Mike Wallace on 60 Minutes, Jiang said that he "truly understood the passion of students who were calling for greater democracy and freedom," in reference to the Tiananmen protests.
"But we could not possibly allow people with ulterior motives to use students to overthrow the government under the pretext of democracy and freedom," he said.

Expert's View
"He managed to steer China from great difficulties to great promise," said Jia Qingguo, the former dean of Peking University's School of International Studies, as quoted by NPR.
"China became — under his leadership — more open to the outside world, more liberal and China's economy became more dynamic."