The News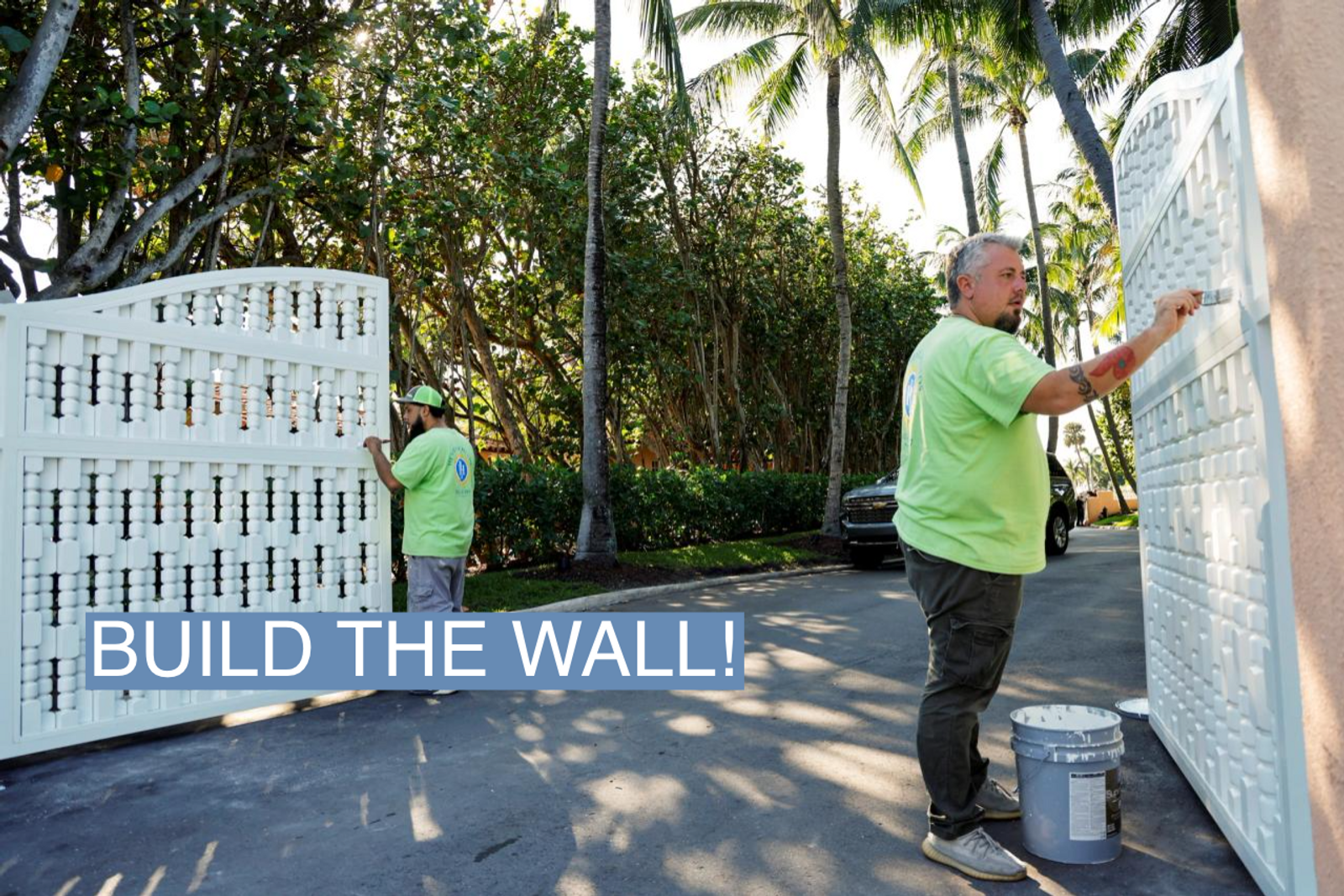 Mar-a-Lago is ramping up its screening after white supremacist Nick Fuentes was allowed into the venue to dine with former President Donald Trump.
"My understanding is they're making big changes over who can come in and the vetting process, which I think is smart," Rep. Marjorie Taylor Greene, R-Ga. told reporters on Tuesday night.
A source familiar with the discussions confirmed that "additional processes are being considered to ensure individuals who are scheduled to meet the president are fully vetted."
The AP also reported that Trump's campaign is planning to put in place a new system "in which a senior campaign official will be present with him at all times."
Trump hosted Ye, formerly known as Kanye West, and Fuentes at his estate last week. Both men have promoted antisemitism and Fuentes is a prominent white nationalist. Trump has said he did not know who Fuentes was, but has not denounced either figure, telling Fox News Digital on Tuesday that "it wouldn't have been accepted" if Fuentes had said something offensive at their dinner.
Jewish activists condemned the meeting as did members of Trump's party, some of whom questioned how he and his staff had failed to recognize Fuentes beforehand.
Greene had her own run-in with Fuentes — she spoke at a far-right conference earlier this year that he organized. She denied knowing anything about his views beforehand and said Tuesday she found his comments "shocking" when she reviewed them later, but still had no regrets about her speech.
"My thinking was, of course I want to talk to these kids," Greene said. "And I gave, you know, the same speech I gave there as I would anywhere. I'm proud of the speech I gave there. It's on video. I never said anything wrong."

Shelby and Kadia's View
The question we're asking ourselves is: Why wasn't this already done? Mar-a-Lago has long had security concerns – in 2019, a Chinese business consultant was arrested after trespassing on the grounds, and a Russian-speaking immigrant reportedly used a fake identity to visit the former president's home throughout 2021, even meeting Trump himself on one occasion.
Questions over Mar-a-Lago's security were also amplified earlier in 2022 after the FBI recovered classified documents Trump had taken from the White House.
While ramping up the vetting process at Mar-a-Lago seems like a no-brainer next step after Trump's dinner with Fuentes, the former president is notorious for pushing back on guardrails. It remains to be seen whether a lack of vetting was the real issue here, or if Trump's insistence on doing things his way will spark another incident as his 2024 campaign continues.
The gatekeeping process also doesn't explain why Ye, who has spouted antisemitic rhetoric in recent months, was allowed to meet with Trump. According to one source close to Trump world, multiple people within the former president's orbit did not want the meeting to happen and cautioned Trump against it.