The News
The U.S. Senate passed a measure on Tuesday that codifies the federal recognition of same-sex and interracial marriages, moving the measure closer to President Joe Biden's desk.
The Respect for Marriage Act aims to protect same-sex and interracial marriages in case the Supreme Court reverses course on the issue.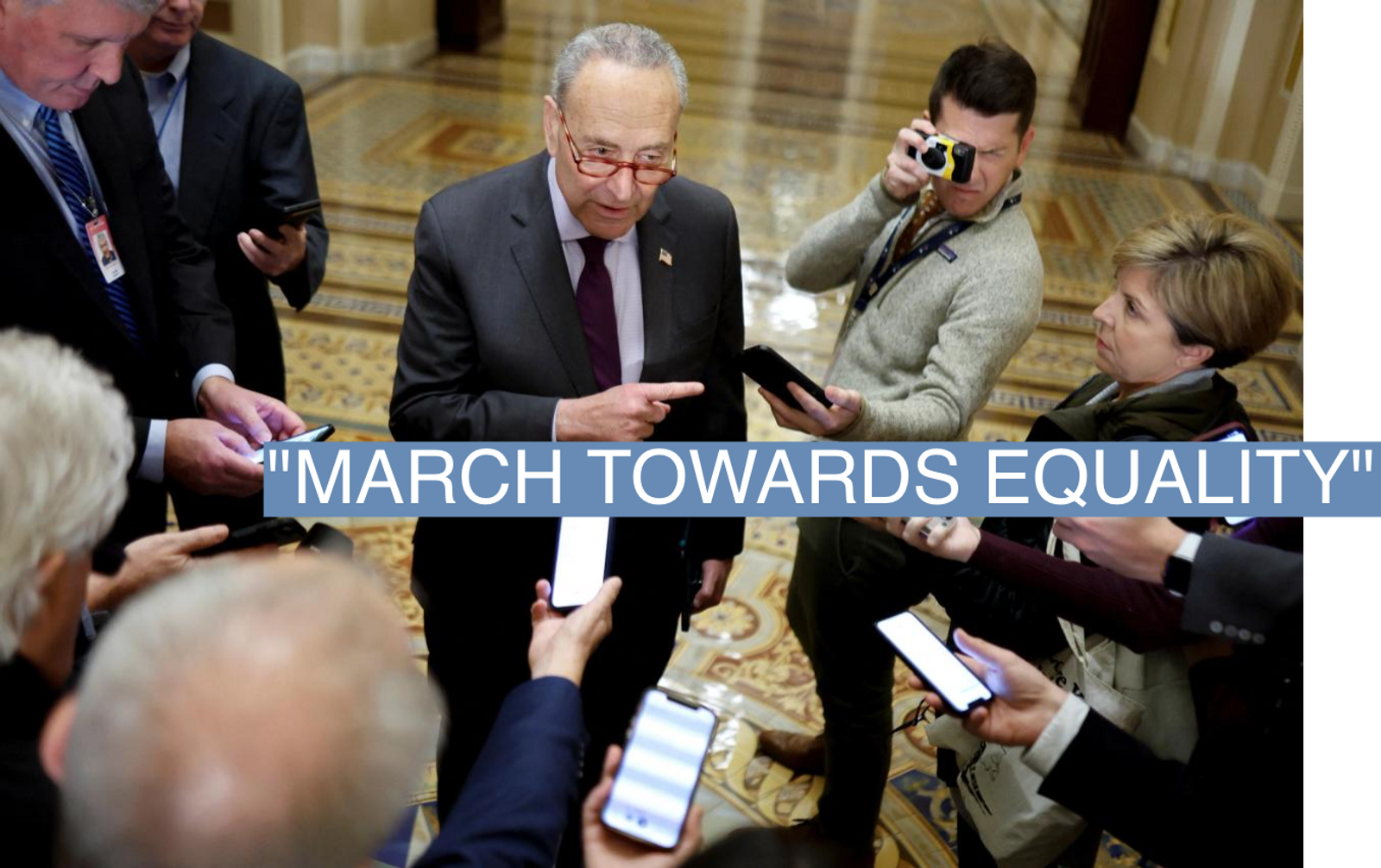 Know More
The measure passed by a vote of 61-36, with 12 Republican senators joining Democrats to support it. It was expected to pass after clearing a procedural vote this week.
Republicans proposed several amendments to the bill before the final vote, but they were rejected.
Sen. Cynthia Lummis, a Republican from Wyoming who voted in favor of the measure, told Semafor before the vote that she's "just hopeful that we are reminded about the founding of our country."
"Yes, it was founded by religious people but they recognized that we had to tolerate each other in order to be one nation," Lummis said.

Step Back
After the Supreme Court overturned Roe v. Wade in June, Democrats worried that the court's 2015 ruling that legalized same-sex marriage could be similarly threatened.
Republican opponents of the Respect For Marriage Act say the measure is unnecessary, arguing the Supreme Court wouldn't revisit the issue. Some conservatives also said it didn't go far enough in addressing religious liberties.

Quoteworthy
The inexorable march towards equality is what America is all about.
— Senate Majority Leader Chuck Schumer, ahead of the final vote.

Now What?
The amended bill now goes back to the House for a vote, where it's expected to pass given that Democrats hold a slim majority until the end of the year. Then, it would go the desk of the Biden, who supports the measure.
— with Kadia Goba