The News
Chinese state media has yet to explicitly acknowledge protests against zero-COVID across several cities, but commentary on both broadcast news and newspapers offer a glimpse into the authorities' concerns.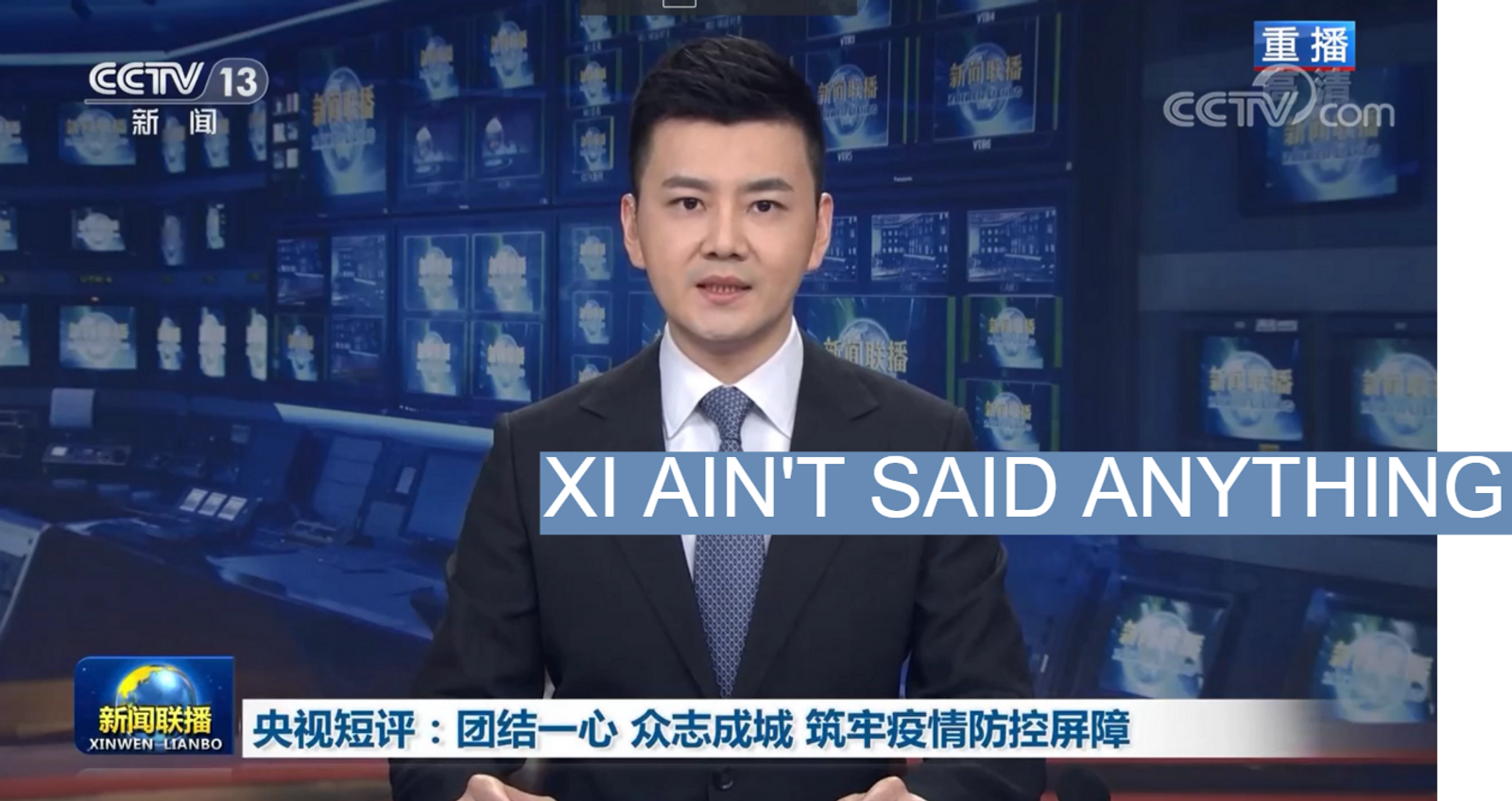 Know More
People's Daily — the mouthpiece of the Communist Party — dedicated its front page to an article headlined, "Firm confidence allows for the solid control and prevention of the epidemic."
The article acknowledged that authorities had to do a better job of communication and providing resources like food to those under lockdown, but the author noted that the only way to move forward from the pandemic was to adhere to the zero-COVID protocols that protesters have been criticizing.
State broadcaster CCTV's flagship news show Xinwen Lianbo took 30 minutes before it began a "Short Comments" segment dedicated to interviewing citizens across the country who had received food and medications from lockdown authorities. The anchors then explained to viewers why following zero-COVID guidelines was essential "in the face of complex, arduous, and repetitive struggles."
"As long as everyone unites their hearts and minds to build a strong barrier to epidemic prevention and control, we will surely be able to ushered in the ultimate victory," the anchor said.
State news agency Xinhua, meanwhile, ran an article under the headline, "Anti-epidemic requires patience, care, and love." The writer did not mention the protests and instead focused on available psychological counseling services for those under lockdown.

Quoteworthy
"To win this battle of normalized epidemic prevention and control, we must resolutely overcome problems such as insufficient understanding, insufficient preparation, and insufficient work," People's Daily wrote. "We must resolutely overcome misunderstandings such as contempt, indifference, and self-righteousness, and resolutely overcome paralyzed thinking, war weariness, fluke mentality, and lax mentality."

Step Back
Protests have been growing in various parts of China over lockdown measures, from a banner being hung across an overpass in Beijing to demonstrations in Guangzhou, an economic hub. But an apartment fire in Urumqi, the capital of the western region of Xinjiang, seems to have been the spark for these latest protests after video appeared to show firefighters blocked from reaching the complex because of COVID-19 restrictions.

The View From Taiwan
While Taiwanese media focused mostly on local news, both broadcast newscasts and newspapers dedicated significantly more coverage to the protests compared to their coverage of prior developments in China, such as last month's 20th Party Congress.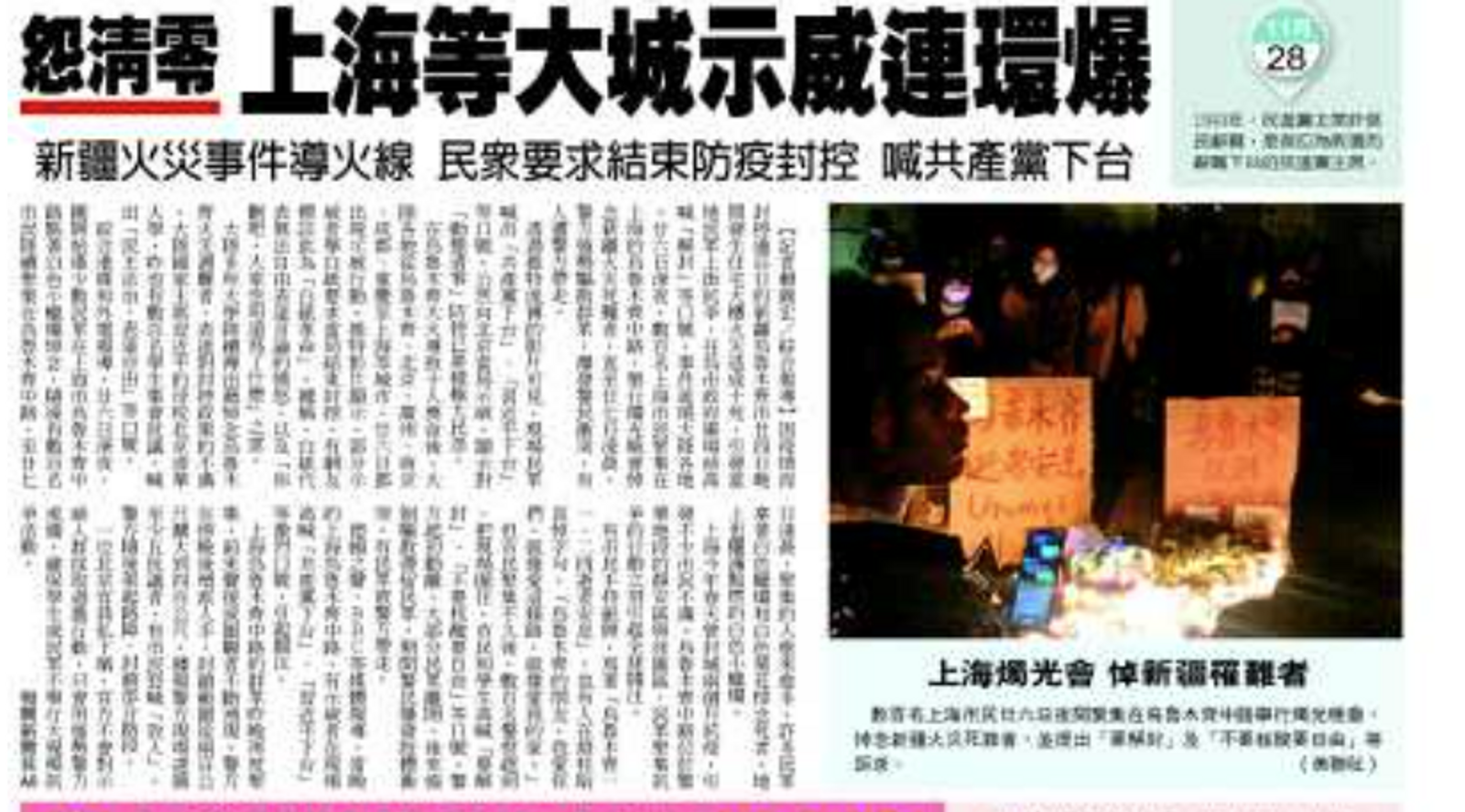 United Daily, one of Taiwan's largest newspapers, dedicated font page coverage on Monday to developments from the protests, and its website created a separate "Blank Paper Revolution" tab for readers to access the latest updates from the mainland.

The View From Hong Kong
Despite Hong Kong's National Security Law — draconian legislation that essentially scraps citizens' and media freedoms — some of the city's news outlets did offer coverage on the protests, albeit without offering any viewpoint in support of the demonstrators.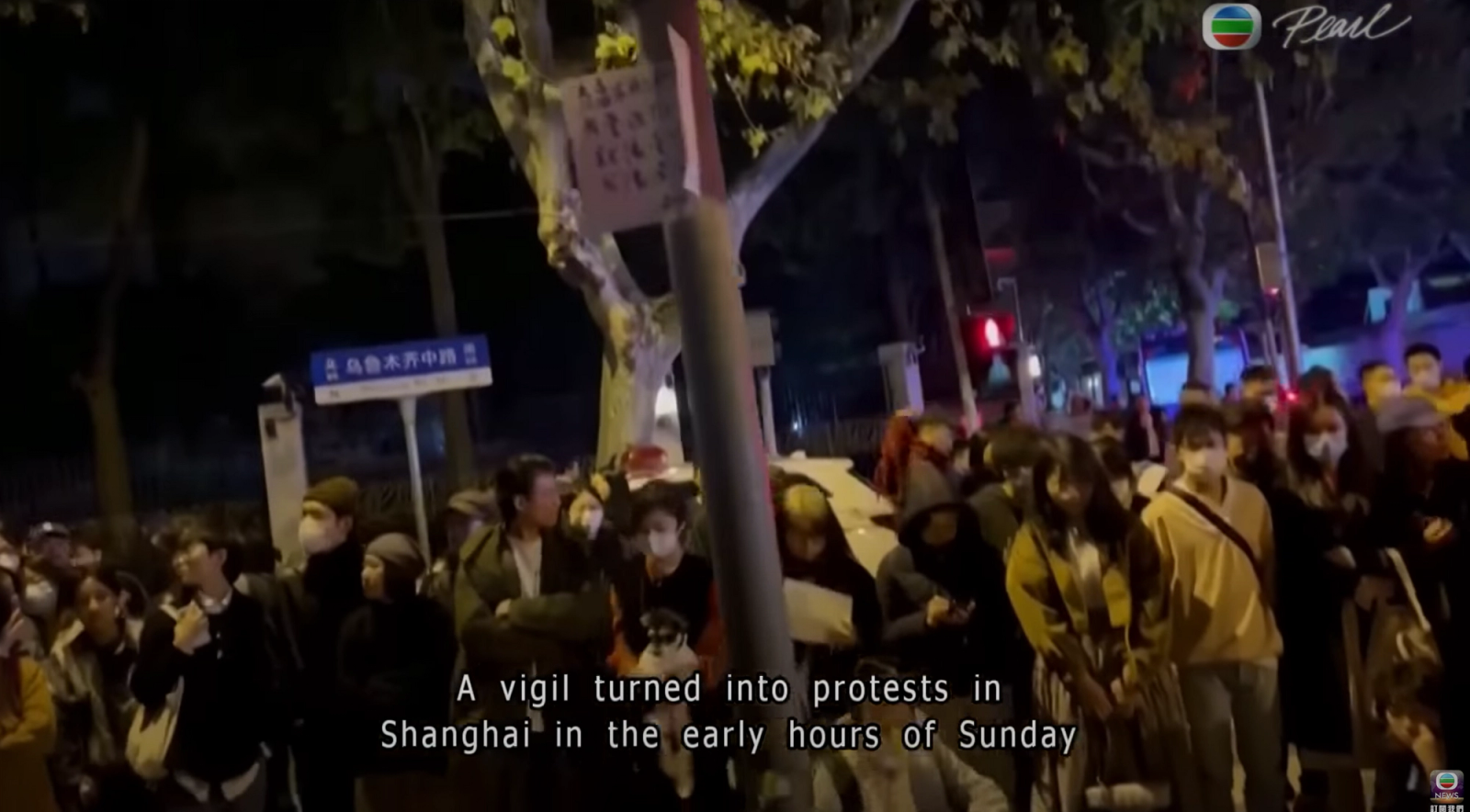 TVB, one of Hong Kong's most watched news channels, described the demonstrations as a "rare display of public anger." Pro-Beijing newspapers like Mingpao and Ta Kung Pao were silent on the protests, however.