The News
Britain's Supreme Court ruled on Wednesday that the Scottish government cannot hold an independence referendum without the U.K. government's consent.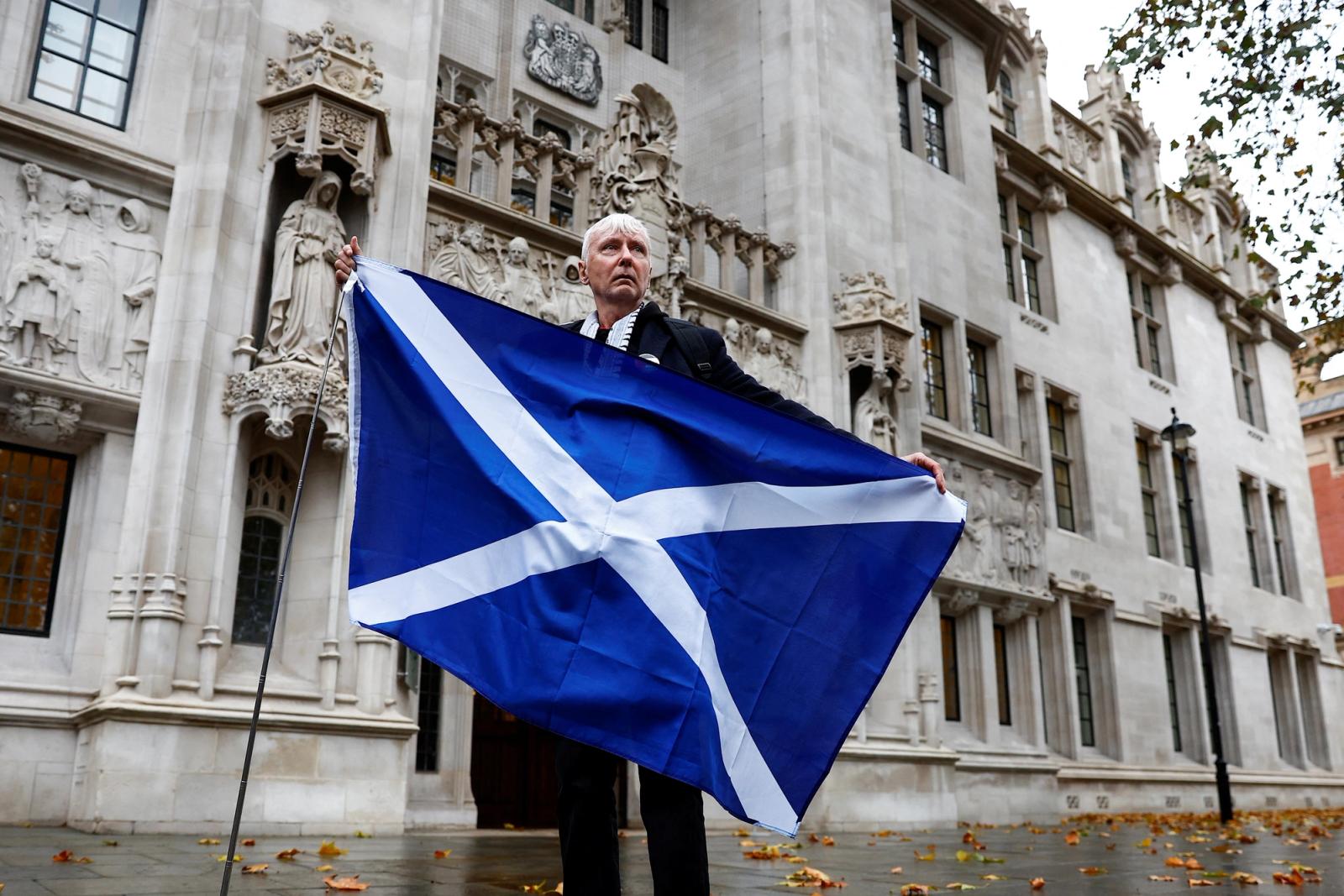 Know More
In 2014, Scotland voted with a 55% majority to remain part of the U.K. in what was referred to as a "once in a generation referendum." Britain's 2016 vote to leave the European Union spurred Scotland and the ruling Scottish National Party to demand that this be revisited.
On Wednesday Britain's top court said the laws that created the devolved Scottish Parliament in 1999 did not give it power to legislate on the union between Scotland and England, the BBC reported.
Sturgeon wanted to hold a second referendum on Oct. 19, 2023.

Quoteworthy
"The notion that the U.K. is a voluntary partnership is no longer true," Sturgeon said in a speech after the ruling. "We must and we will find another democratic, lawful means where Scottish people can achieve independence."
"The SNP is not abandoning the referendum route, Westminster is blocking it," she said. "Scotland can do better than this."

The View From Westminster
U.K. Prime Minister Rishi Sunak said in Parliament that the court's decision was "fair and definitive."
"I think the people of Scotland want us to fix the major challenges that we collectively face, whether that's the economy, supporting the NHS or, indeed, supporting Ukraine. Now is the time for politicians to work together, and that is what this government will do," he said.