CZ steps down as Binance CEO in $4 billion settlement with DOJ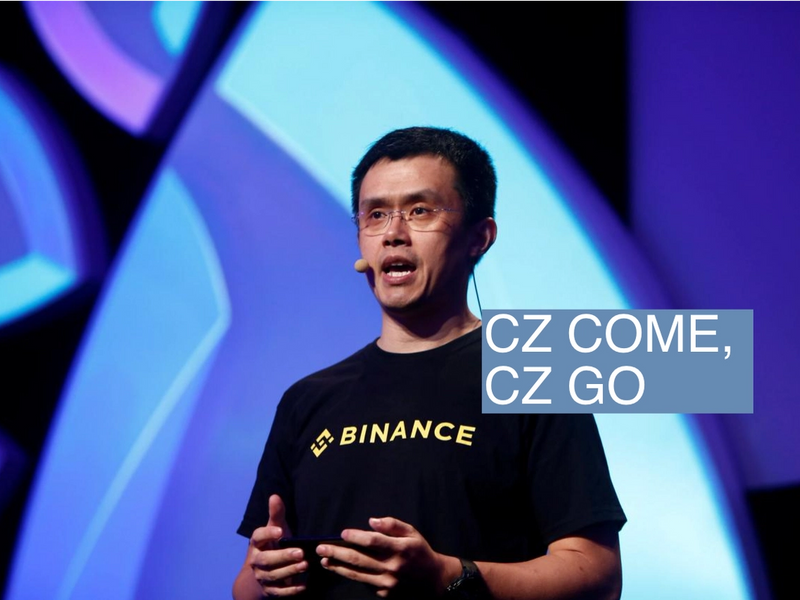 Changpeng "CZ" Zhao, the billionaire founder of the world's largest cryptocurrency exchange, Binance, has stepped down as CEO and pleaded guilty to money laundering charges as part of $4.3 billion settlement with the U.S. Department of Justice, Attorney General Merrick Garland announced Tuesday.
Zhao will be personally required to pay $50 million as part of the fines.
"The message here should be clear: Using new technology to break the law does not make you a disruptor, it makes you a criminal," Garland said at a press conference.
Prosecutors said that Binance enabled the financing of terrorist and militant groups like Hamas, the Palestinian Islamic Jihad, ISIS, and Al Qaeda through its exchange.
"Binance prioritized its profits over the safety of the American people," Garland said.
The development comes months after the Securities and Exchange Commission (SEC) filed charges against the crypto giant for artificially inflating its trade volume on its U.S. platform. The company also faces allegations of offering U.S. citizens crypto derivatives, such as futures or options contracts, without registering as a futures commodity merchant. Kraken, another trading firm, was sued by the SEC on Monday for similar alleged violations.
Zhao is based in Dubai, which means he is unlikely to face prison time as the United Arab Emirates does not have an extradition agreement with the U.S.
The settlement suggests that "Binance might just come through this alive," Jeff John Roberts writes for Fortune. Earlier leaks from the Justice Department suggested that officials were pursuing more dire consequences, but may have been stymied by bureaucratic mismanagement. Prosecutors likely ended up viewing the case as a "sprawling mess that the agency just wants to be done with," Roberts writes. Another reason the DOJ may have not sought more severe penalties against Binance is because it has helped law enforcement crack down on terrorist activity across the world. While Binance executives knew customers were funneling money to groups like Hamas and others targeted by U.S. sanctions, the company has also helped Israeli police shut these accounts down. Zhao still has "a few cards to play of his own," Roberts predicts, and simply "trying to nail the company to the wall" would leave authorities struggling to "figure who owns millions of Binance wallets."
Any attempt to fully shut down Binance in the U.S. will "accelerate Binance's transition to a fully decentralized structure," one blockchain executive told Forbes. Despite its legal troubles, Binance has remained one of the most important financial backbones of the 21st century, the executive says, trading, on average, more than $65 billion per day: more than the Hong Kong Stock Exchange's record for this year. But the SEC's recent actions signal that the U.S. is less likely to become a hub for crypto trading, and crypto firms are migrating to places like Hong Kong and the United Arab Emirates where governments are "pursuing innovation in regulation," a crypto compliance expert said.
The fall of a crypto legend like Zhao "might be an ultra-bullish development for crypto," writes Mister Crypto, an influential cryptocurrency trading account on X. While hailing Zhao as "the single person who has contributed the most to significant market adoption," Mister Crypto writes that as an evolving market, crypto needs more regulation and traders "need to adhere to another set of rules." Given the need for increasing regulation, "being found guilty of money laundering crimes is not something that can coexist in crypto," the blogger writes. Zhao's downfall and exit from Binance might just be the final crackdown needed before "the path for crypto opens to new heights."