The News
The U.S. government gets millions of complaints every year from people reporting telemarketing calls or scam robocalls.
Imposter calls from people posing as government representatives and scam calls about warranties and insurance were the most common types of "Do Not Call" complaints between Oct. 2021 and Sept. 2022, according to report released Monday by the Federal Trade Commission.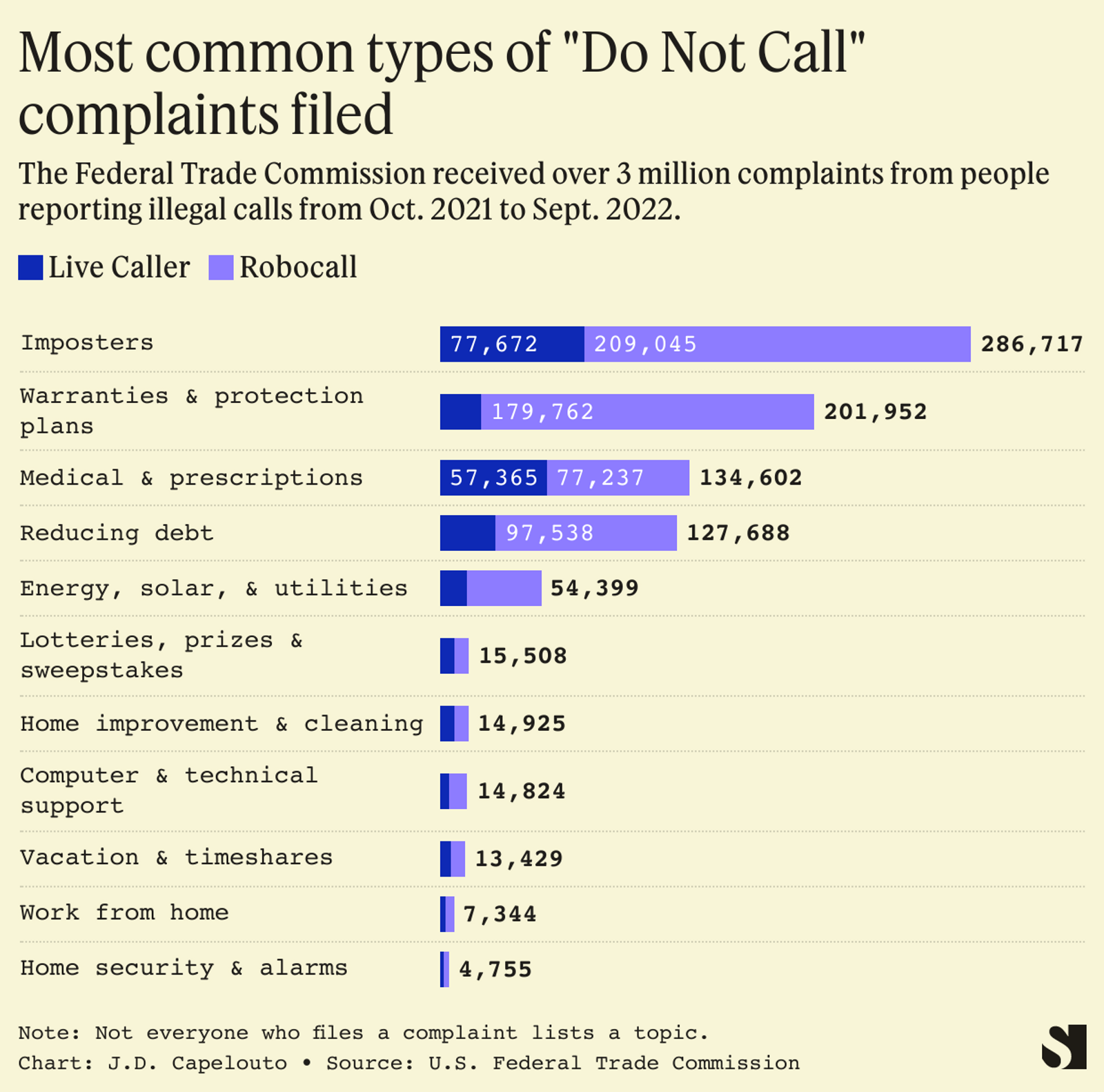 The Numbers
3,053,726: The total number of "Do Not Call" complaints made to the Federal Trade Commission from October 2021 to September 2022.
246.8 million: The number of actively registered phone numbers in the FTC's Do Not Call registry.
39%: The decrease in the total number of Do Not Call complaints made from fiscal years 2021 to 2022.

Know More
People whose numbers are registered on a federal "Do Not Call" registry can report unwanted telemarketing sales calls. Recorded robocalls, meanwhile, are almost always illegal, whether or not a number is on the registry.
According to the FTC, advances in tech have led to an increase in illegal telemarketing calls, even to numbers on the registry.
Residents can go to DoNotCall.gov to register their number in the list and file complaints.