The News
Tuan Tuan, a giant panda gifted to Taiwan by China in 2008, has died. He was 18.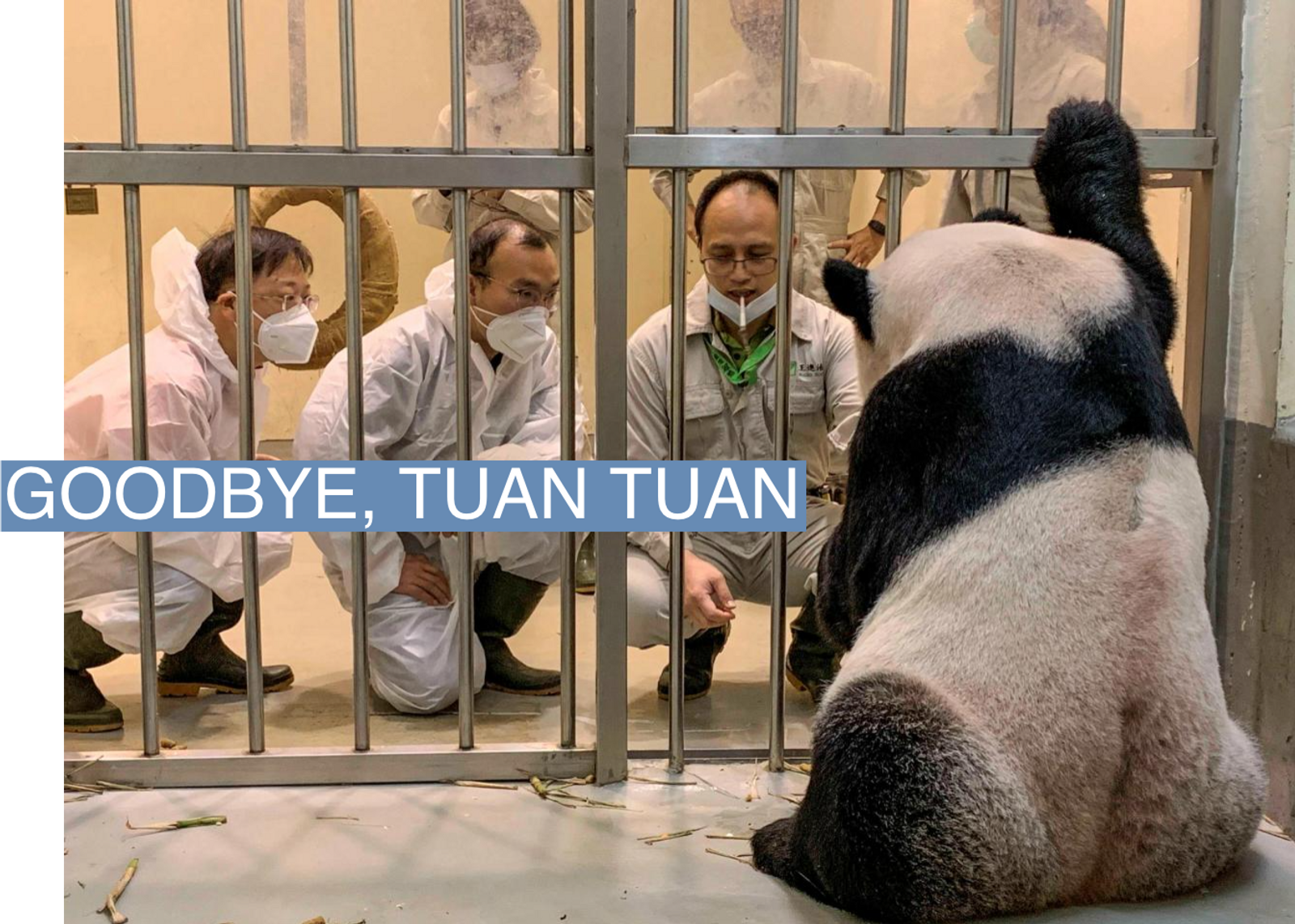 Know More
The male panda was suffering seizures before zoo veterinarians at Taipei Zoo made the decision to administer anesthesia. Staff at the zoo said his psychological indicators were irreversible, and made the decision to let the panda die in his sleep. Tuan Tuan has reportedly experienced seizures since August.
Tuan Tuan, was gifted to Taiwan along with his mate, Yuan Yuan. Together, their names read as "Tuan Yuan," meaning "reunion." The pair had two cubs, named Yuan Zai and Yuan Bao.
Memorial preparations are underway.

Quoteworthy
Zhu Fenglian, a spokesperson for the Taiwan Affairs Office of China's State Council, told the Chinese state tabloid Global Times that they "appreciate expert teams on both sides of the Straits and Taipei Zoo's efforts to rescue the panda and hope the two sides can continue exchanges and cooperation on panda preservation."

Notable
China's panda diplomacy is well documented, and the arrival of Sihai and Jingjing in Qatar to mark the start of the World Cup represents the first time China has gifted the animal to a Middle Eastern nation. In Sixth Tone, historian Liu Xiaochen documents the pandas gifted to countries around the world — and the haphazard way that practice began.