The News
The captains of seven European soccer teams will no longer wear "OneLove" armbands in support of LGBTQ rights during the men's World Cup tournament in Qatar, following FIFA's threats of sanctioning players with yellow cards.
The armband featured a multicolored heart aimed at promoting diversity in soccer.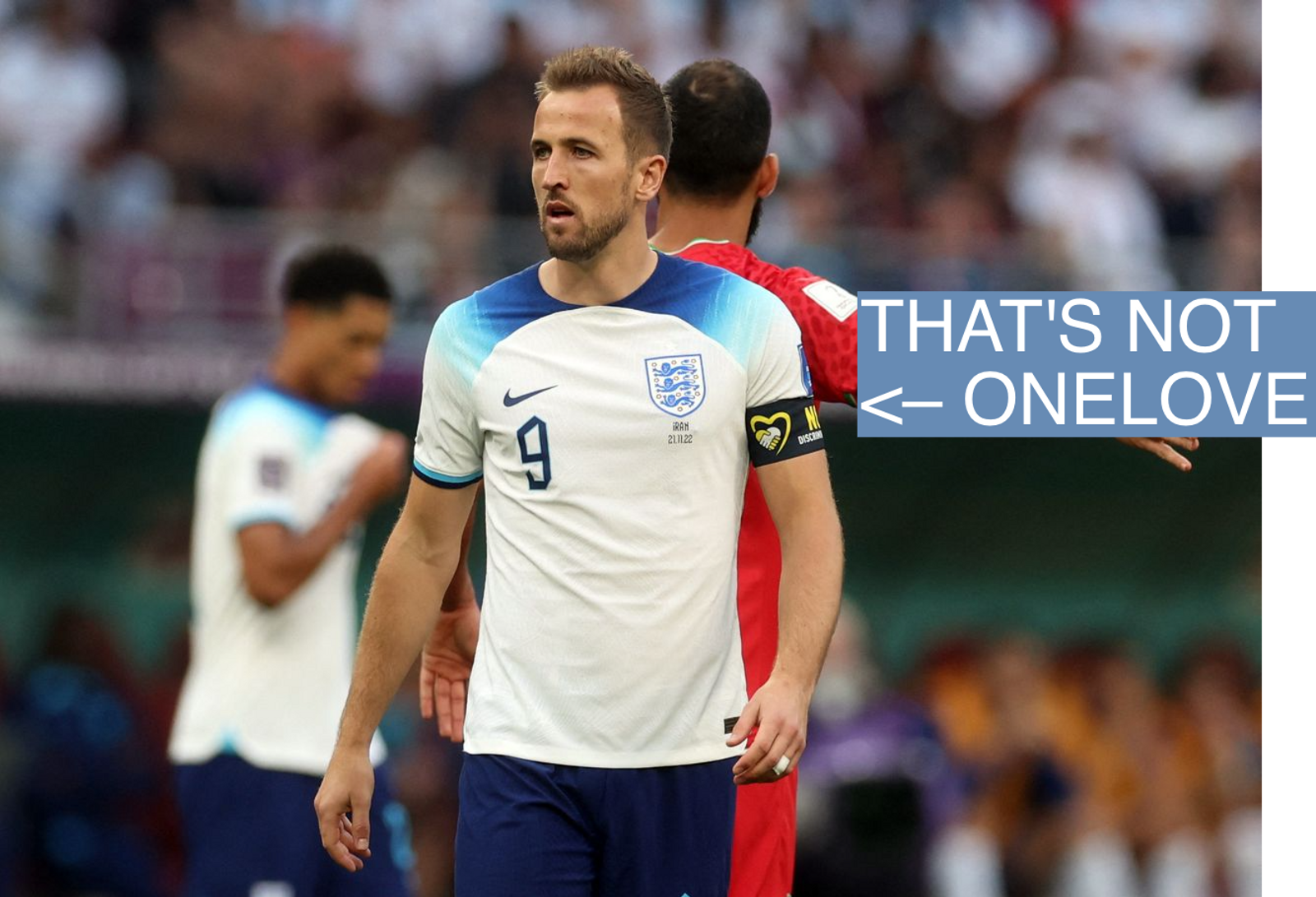 Know More
The captains of England, the Netherlands, Belgium, Denmark, Germany, Switzerland, and Wales had pledged to wear the armbands as a show of solidarity for the LGBTQ community in Qatar where homosexuality is illegal.
In a statement Monday, those countries associations said that FIFA had threatened to impose "sporting sanctions" for wearing the armbands.
The associations said they were prepared to pay fines over their "strong commitment to wearing the armband," but ultimately could not risk having their players booked or being forced to leave the field.
England's Harry Kane, the Netherlands' Virgil van Dijk and Wales' Gareth Bale were all expected to wear them during Monday's games.
FIFA rules state that equipment cannot have political, religious or personal slogans or statements on them, and team captains are required to wear the captain's armband which FIFA provides to players.

Step Back
The tournament is underway amid one of the most controversial men's World Cup events in FIFA's history. Thousands of migrant workers died in Qatar during the construction of the stadiums which house the events, and questions continue to arise about the country's human rights record.
Just two days before the start of the tournament, FIFA announced that they would no longer sell alcohol in stadiums, apparently caving to pressure from the Qatari government.

The View From The LGBTQ community
LGBTQ groups have hit back at FIFA's threats and the teams' decision to backtrack from their promise.
"By threatening sporting sanctions & stopping players from wearing #OneLove armbands, FIFA are brushing criticism of human rights abuses under the carpet," said Stonewall, a U.K.-based LGBTQ charity.
In a joint statement, 3 Lions Pride, an LGBTQ fan club for team England supporters, and The Rainbow Wall, a group for Welsh fans, accused FIFA of "crushing the basic human rights to freedom of speech and of expression that every single one of us should have without question."
"This abuse of power by those who have chosen to remain silent for so long is a gross betrayal of trust and cannot be allowed to stand," the groups said.

The View From the sidelines
Alex Scott, BBC's sports presenter and former England women's captain, wore a OneLove armband while covering her country's first match against Iran during the World Cup on Monday.

Quoteworthy
Pride in Football, a U.K.-based LGBTQ group of soccer fans referenced Saturday's deadly shooting in a gay bar in Colorado Springs in the U.S., saying, the World Cup had missed the "perfect opportunity to stand in solidarity with the community."