The News
Colombia's government began negotiations Monday with the National Liberation Army (ELN) — the largest remaining leftist guerrilla rebel group in the country — with the aim of bringing "total peace" to the country after six decades of war.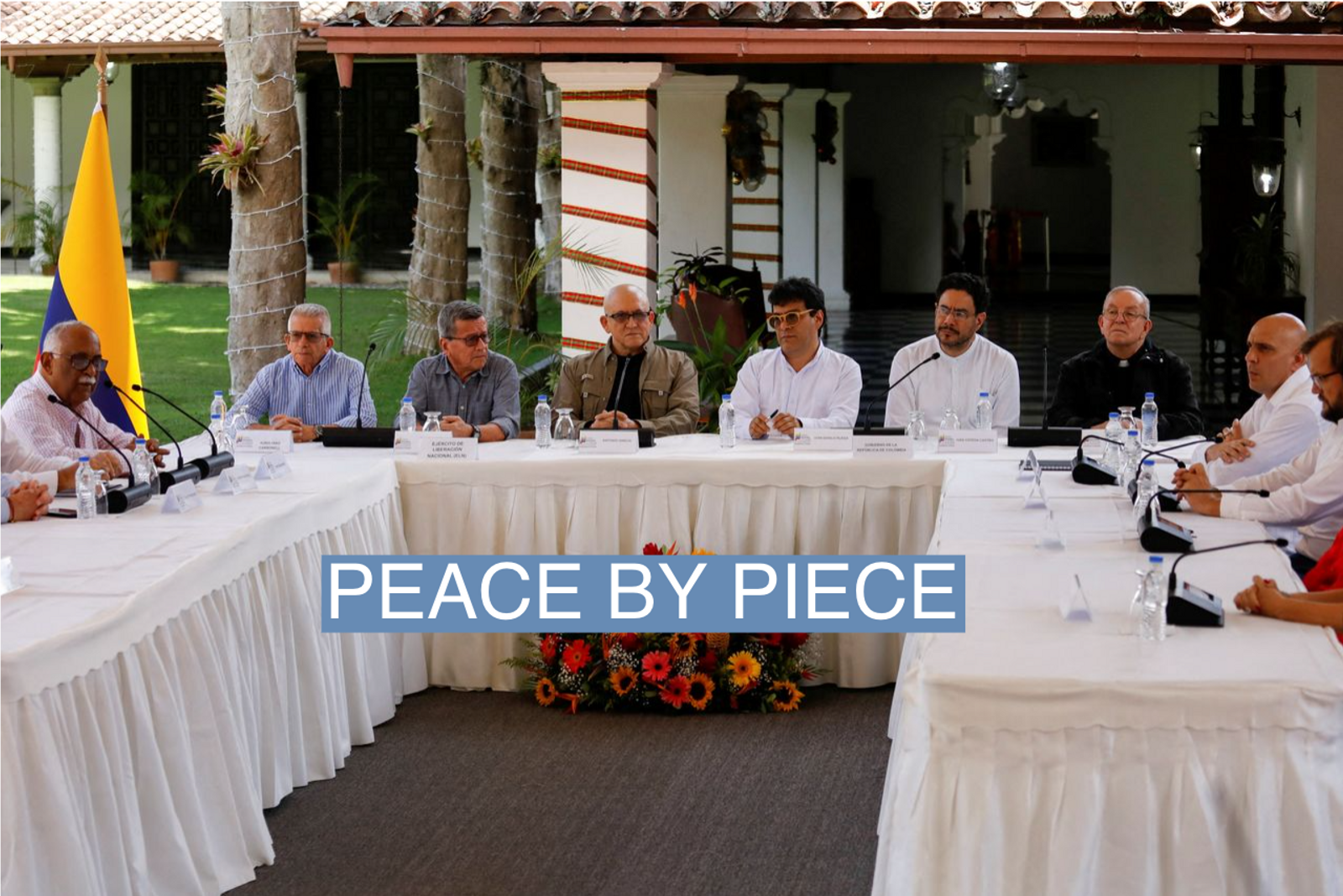 Know More
The peace talks in Caracas, Venezuela, mark a significant milestone in Colombia's 60-year civil war that has killed nearly half a million people.
President Gustavo Petro — a former guerrilla fighter himself — promised for "total peace" with the ELN, which overtook much of the land once occupied by the Revolutionary Armed Forces of Colombia (FARC) following the 2016 peace agreement. Petro's right-wing predecessor, Ivan Duque, had suspended peace talks in 2019 after the group attacked political targets.
Petro's administration wants the group to lay down its arms and relinquish territorial control. The ELN has so far remained silent on their specific demands, but a leader for the group said that they were hoping to address the root cause for their political movement: "inequality and the lack of democracy."

expert view
While Petro's political philosophy more closely resembles that of the ELN, Colombia watchers like Juan Albarracin Dierolf, a political science assistant professor at the University of Illinois, Chicago, believe it is too early to tell how the president's politics will shape his approach to negotiations.
"There is nothing there that's happening that would be tremendously radical," Albarracin Dierolf told Semafor. "I really don't know what else the government could offer in terms of land and economics."

Step Back
The ELN was formed in the 1960s as one of the largest opposing rebel forces to the FARC. The rebels are known for staging political kidnappings for ransoms and attacks on oil infrastructure, leading to their global condemnation as a terrorist organization.
This is the sixth time the government has attempted peace talks with the ELN, according to Venezuelan state media Telesur.
The Petro administration says it wishes to incorporate some of the same provisions included in the FARC deal, which gave the group parliamentary representation and reduced sentences for certain members. But because of the ELN's decentralized hierarchy, it remains unclear whether territorial leaders will accept the conditions, Reuters reports.

Notable
An analysis from the Harvard International Review outlines the difficulty in implementing peace deals in Colombia, noting that the government has so far ignored many of the concerns from rural farmers most exploited by guerrilla groups.