The Numbers
171,000: Roughly the amount of new users on Mastodon in the last 24 hours, according to an account tracking activity on the newish social media platform.
7,043,802: The total amount of Mastodon users as of Friday morning.
12,000: The approximate number of new accounts made in a single one-hour span Thursday evening.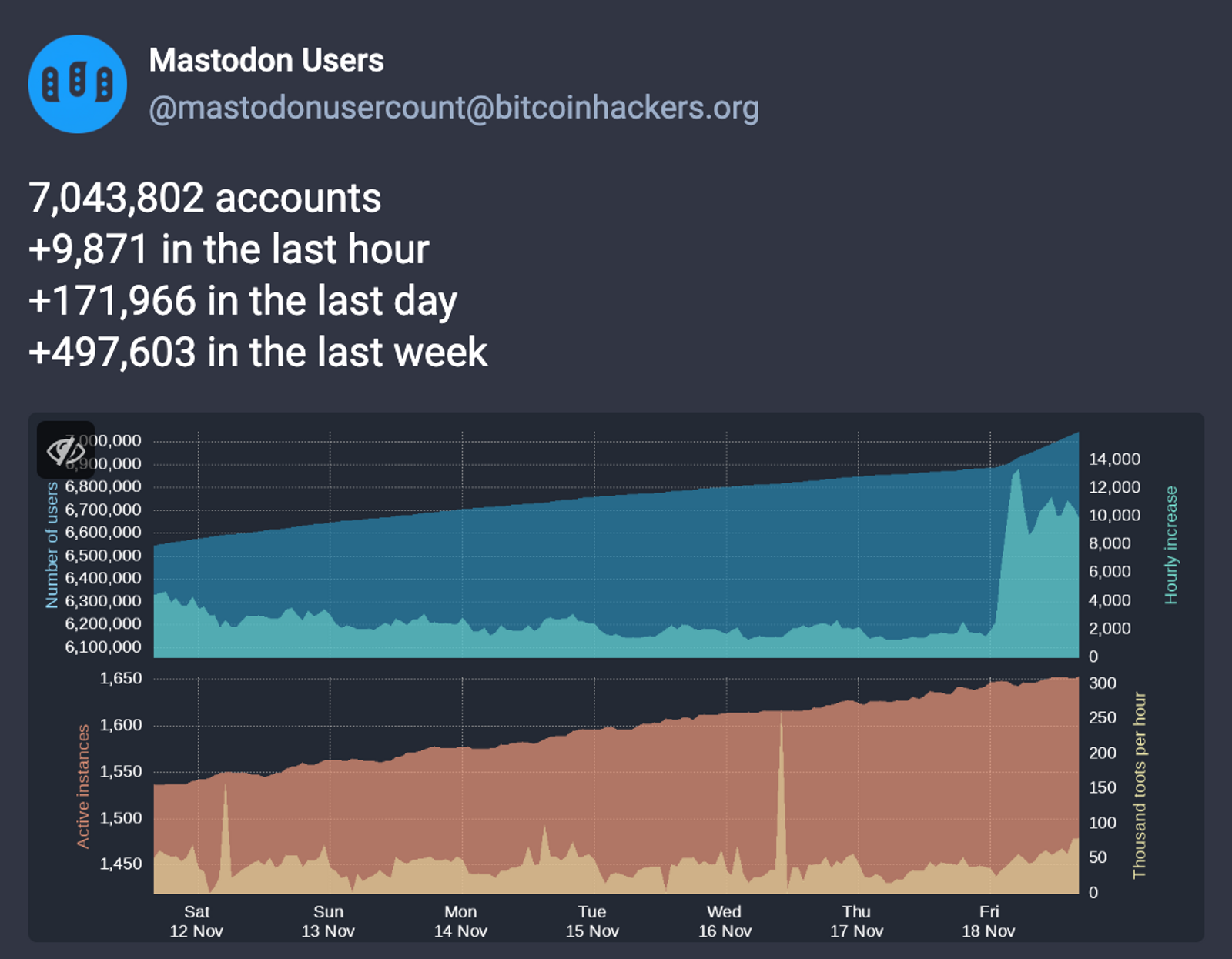 Know More
Since Elon Musk bought Twitter last month, Mastodon has been viewed as an alternative for those who want to leave the site.
Musk gave Twitter employees a Thursday deadline to either stay on or resign with three months' severance, leading to mass resignations, The New York Times reported. The company also closed all of its offices and suspended badge access, leading to speculation that Twitter could go offline.
According to the @mastodonusercount account, which uses a code to track Mastodon usage, the latest spike in new users began Thursday evening, and the platform surpassed the 7,000,000-account mark Friday morning.

step back
Founded in 2016 by German software developer Eugen Rochko, Mastodon allows users to join different servers that are part of a "decentralized" and open-source network, meaning anyone can download and modify Mastodon's code for their server.

Now What?
Musk has said the "best people are staying" at Twitter and it will remain functional, but experts expect outages could become more common.

Notable
Zoe Williams at The Guardian chronicled her first week on Mastodon, from the initial confusion to this realization: "Something missing. I can't quite put my finger on it. Oh yes: where are all the arseholes?"