The News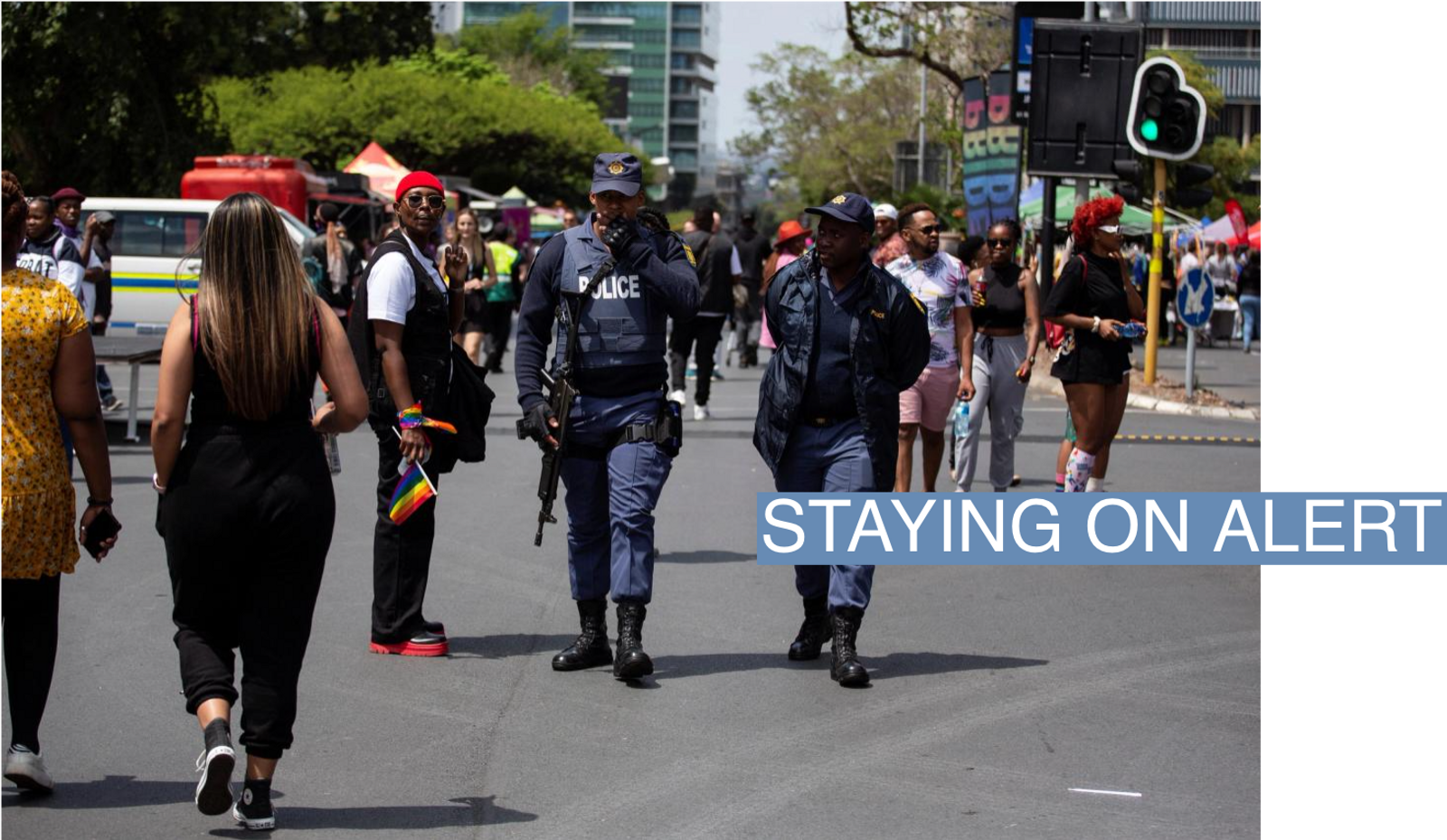 A U.S. warning of a possible terror attack in South Africa followed by sanctions on four businesspeople is highlighting the country's vulnerability to regional extremism linked to illicit cross-border money flows.
South Africa has not experienced any international terror attacks but it has been widely cited as a hub for the recruitment, planning, and financing of regional extremist organizations. The five-year Islamist insurgency in neighboring Mozambique's northern Cabo Delgado province poses an increasing risk after South Africa's deployment of soldiers to fight as part of a regional peacekeeping force, said analysts. They cited a warning by the Islamic State group two years ago that threatened possible retribution.
The State Security Agency (SSA) refused to comment on the issue, but a security official speaking on condition of anonymity told Semafor the U.S. terror alert "caught us off guard."
"There is obviously work going on… Their assessment was different to ours so that's why we were taken aback," the official said. "Cooperation has increased… and they have shared some of their targets which happen to [be] people that are already being watched."
A week after the terror alert, the U.S. treasury sanctioned four men it said were senior members of an Islamic State group cell in the eastern port city of Durban linked to eight companies, which include construction firms and jewellers.
The U.S. treasury said Washington will continue to partner with South Africa to deny extremists "the ability to exploit the country's economy to raise and move funds to support the growth of ISIS affiliates and networks."
The security source said "there are more politics to this," adding that there was pressure to have South Africa added to the "gray list" of countries subjected to increased monitoring compiled by the Financial Action Task Force global watchdog .
On Wednesday, South Africa's treasury chief said the country's financial system was being overhauled to improve its ability to tackle illicit finance.

Jan's view
The terror alert and sanctions have laid bare the extent to which South Africa's law enforcement security agencies have almost entirely broken down in recent years. The Zondo Commission, a judicial inquiry into systemic corruption known as "state capture," in June found that the SSA was considerably weakened under the presidency of Jacob Zuma during which it became politicized.

Piers Pigou, International Crisis Group's senior consultant for southern Africa, told me it would take "considerable effort" to rebuild the agency's network of informants that had been severely corroded over the past decade.
Terrorism financing could cost South Africa, whether authorities crack down on it or not.
The heightened scrutiny caused by being on the gray list would add to the cost of doing business in South Africa, putting off some international investors. Research firm Intellidex estimates the move could wipe up to two percent from the country's GDP.
But Ryan Cummings, an analyst at Signal Risk, told me efforts to tackle extremism financing could become "an incentive for retaliatory acts of violence."

Room for Disagreement
Hussein Solomon, who heads the political science department at the University of the Free State, said it was important to view statements by the U.S. and South Africa within the context of relations with China and Russia.
He said South Africa's participation in naval exercises with Russia and the country's refusal to criticize Moscow over its war in Ukraine were relevant. "All of these things feed into the question of diplomatic relations," said Solomon, adding: "As I understand it, relations between the two [South Africa and the U.S.] are pretty low."

The View From Maputo
Poor security at the border between South Africa and Mozambique has enabled criminal gangs to create a "corridor" through which they smuggle drugs, hijacked vehicles, and other illicit goods, according to Borges Nhamirre, a researcher with the Institute for Security Studies in the Mozambican capital Maputo. He said this environment made it possible for money and weapons to flow between the two countries.
Nhamirre said there was a "high risk" of the Cabo Delgado insurgency spilling over into neighboring countries, including South Africa.
"We know Islamic State has dormant cells almost everywhere in the world," he said. "So it's a matter of deciding if they want to activate the dormant cells and conduct attacks in South Africa."

Notable
The Cabo Delgado insurgency has claimed around 4,000 lives and forced nearly 1 million people to flee their homes since 2017. The instability has jeopardized one of the world's largest reserves of liquified natural gas (LNG) at a time when the Ukraine war has created a scarcity of gas. On Sunday, Mozambique's president announced the country had exported its first LNG shipment.