The News
Frida, a search-and-rescue dog who was hailed as a hero for locating survivors in earthquakes across Latin America, died on Tuesday of natural causes, the Mexican Navy announced. She was 13.

Know More
Born in 2009, the honey-colored labrador first impressed her coaches after she completed her trainings as a search-and-rescue dog in a record time of eight months.
She then spent her life — in goggles and neoprene boots — sniffing for survivors in the aftermath of earthquakes and other natural disasters. She rescued a total of 55 people in her lifetime and was honored with a Mexican postage stamp in 2018.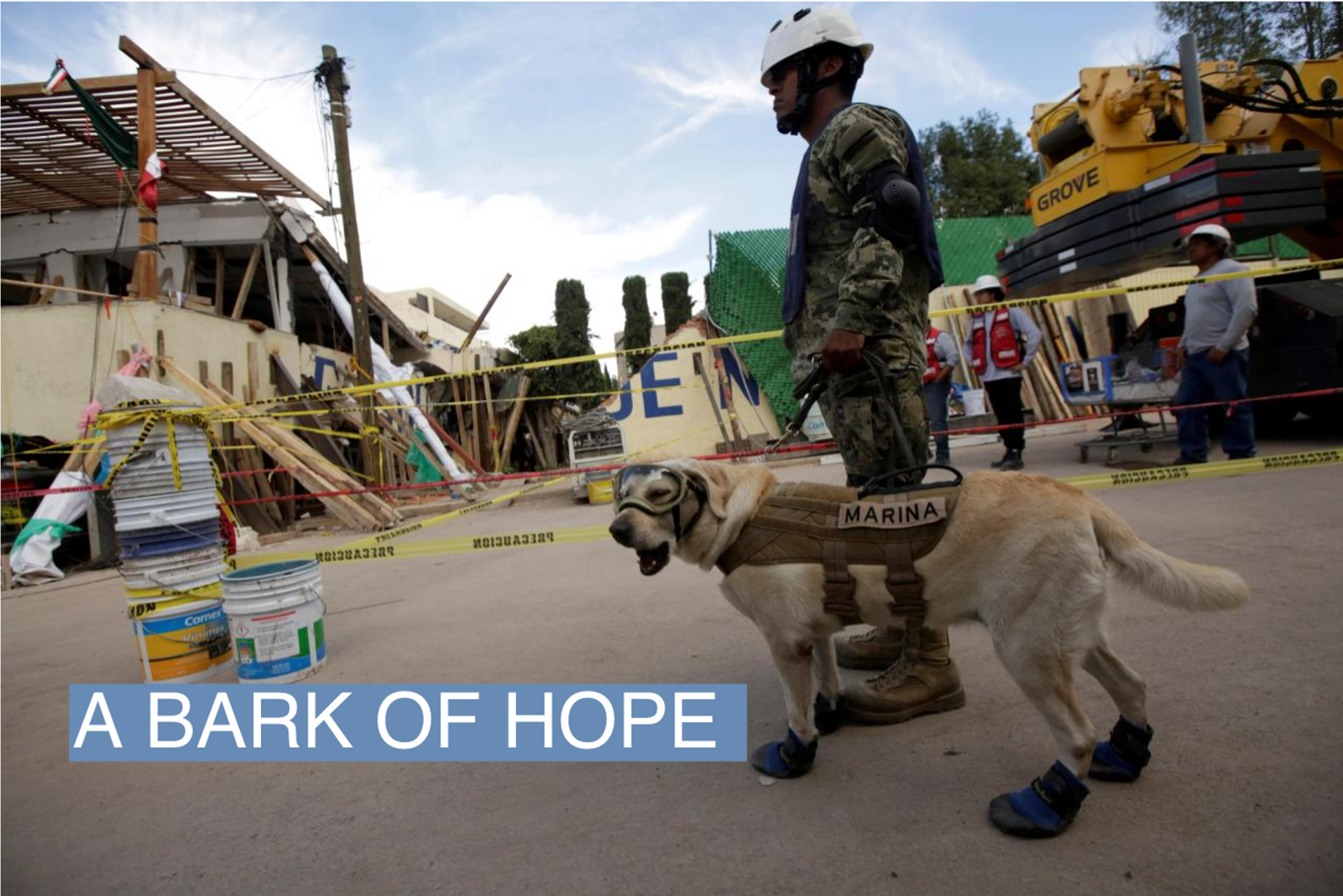 In the 2010 earthquake in Haiti, Frida found 12 people alive beneath the rubble. She also assisted in a rescue mission after a 2017 landslide in Ecuador, before becoming a household name for her talents during an earthquake in Mexico City that same year.

quoteworthy
In a tribute to Frida, the Secretary of the Mexican Navy said, "In the uncertainty, your bark was hope. With your nobility you left a pawprint in our hearts. Your googles and little boots gave us life. You were a symbol of union and solidarity of the Mexican people."