Argentina's AI election heralds a new future for politics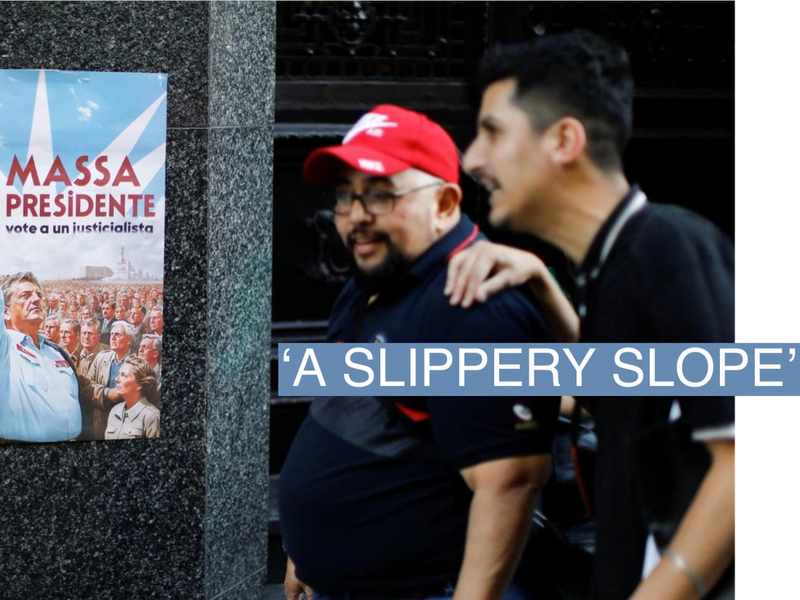 Argentina's presidential candidates are using images generated by artificial intelligence for their campaigns ahead of Sunday's highly-anticipated runoff.
As the technology becomes ubiquitous, Argentina's might be the first election where its use is so widespread, but experts believe that AI will increasingly become a feature — and possibly a threat — in future polls around the world.
In Argentina, the two vying presidential candidates are using the technology to generate campaign posters and videos, The New York Times reported, in an article asking if Argentina's is the first AI election. But their use of such content to promote themselves and attack each other is raising questions. "It's a slippery slope," Isabelle Frances-Wright, head of technology and society at the Institute for Strategic Dialogue in London, told the outlet. "In a year from now, what already seems very realistic will only seem more so."
AI could transform elections in 2024, argues a senior fellow for the Brookings Institution. In key upcoming votes including in the U.S. and India, campaigners are eyeing using the tech to target swing voters. AI will help them "go after specific voting blocs with appeals that nudge them around particular policies and partisan opinions," Darrell West wrote in a May report for the think tank. Taiwan's upcoming election poses another AI battleground, Helen Fitzwilliam recently wrote for Chatham House, saying voters expect to become the target of some 100,000 Chinese hackers. "Considering 75 per cent of Taiwanese receive news and information through social media, the online sphere is a key battleground," she said.
Meta rolled out new rules last week in a move to curb AI misinformation, saying political ads that have been digitally altered or generated must be marked as such. But some are questioning whether the policy will do much to curb bad actors: People "who want to abuse generative AI will probably not disclose it, so I'm not exactly sure how they will enforce it," Sacha Altay, a researcher in the Digital Democracy Lab at the University of Zurich, told Time magazine. Ultimately, it will depend on how politicians use "the information ecosystem" to gain votes, "even if they lie and spread misinformation," Altay added.