The News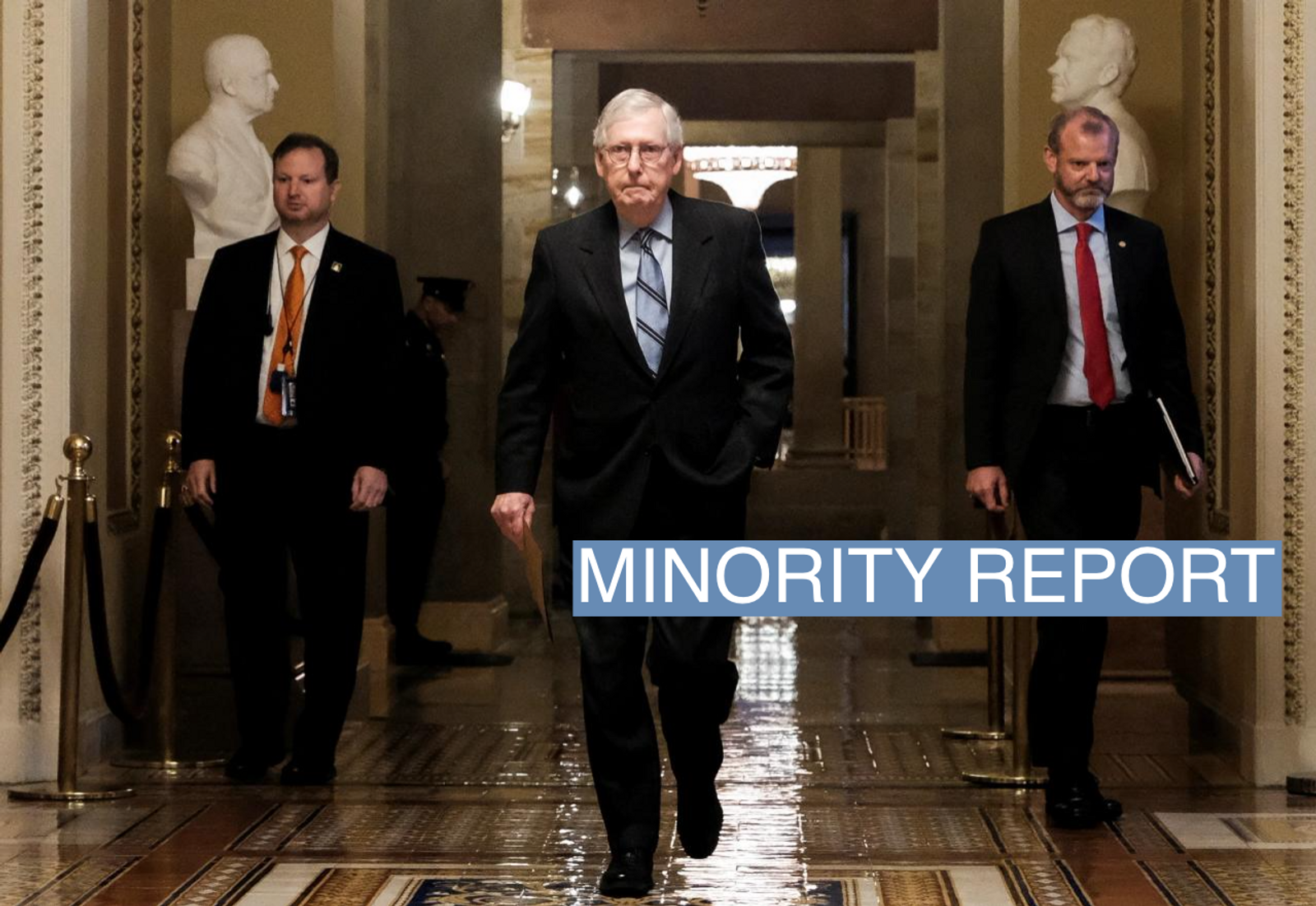 Mitch McConnell will keep his Republican leadership post in the Senate after comfortably surviving a challenge from Sen. Rick Scott, R-Fla., on Wednesday.

Know More
McConnell won by a vote of 37-10, with one abstention.
Scott, who led the Republican's Senate campaign arm, announced Tuesday that he was challenging McConnell in the leadership election, following a disappointing Republican showing in last week's midterm elections.
"The Republican Senate minority did not use all the tools at its disposal. I think that was a mistake," Sen. Ted Cruz, a Texas Republican who voted against McConnell, said after the vote. He said voters want "bold, conservative leadership."
Scott — who has aligned himself with former President Donald Trump and said the GOP should put forward a more detailed policy agenda — was considered a long-shot for the post.
"You always think you could win," Scott told Semafor after the vote. "They told me when I ran for governor that I couldn't win that race either. When I ran for the Senate, they told me I couldn't win that."
Louisiana Sen. Bill Cassidy, who supports McConnell, said he earned a "strong majority."
"I think the leader would say that he's got to, you know, earn the trust of everybody," Cassidy said.
Indiana Sen. Mike Braun voted for Scott but said McConnell "did listen to everyone and I feel like we're in better shape, regardless of the vote."
Democrats will have the majority in the Senate next year with at least 50 seats. They have a chance to pick up a 51st seat in Georgia, where incumbent Sen. Raphael Warnock is headed to a Dec. 6 runoff against Republican Herschel Walker.