'Earth is big enough' for both U.S. and China to succeed, Xi tells Biden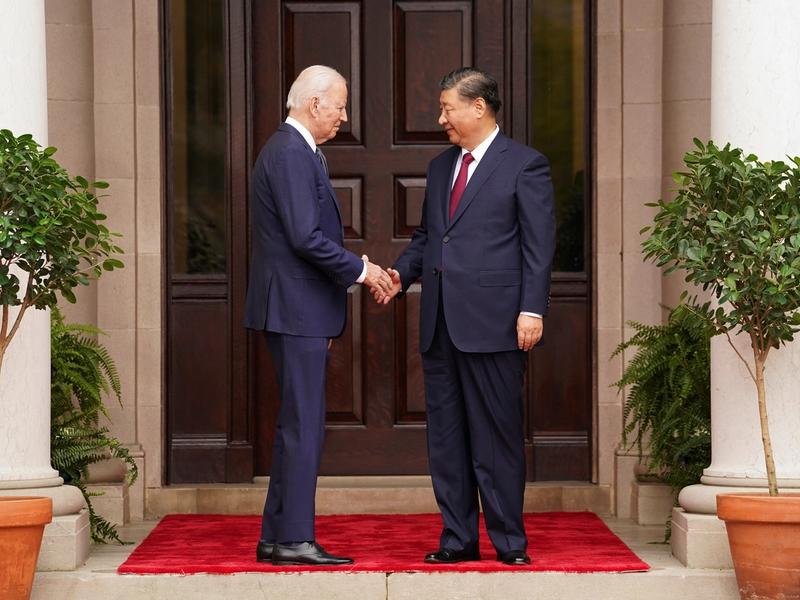 The U.S.-China relationship is the "most important bilateral relationship in the world," Chinese leader Xi Jinping said in opening remarks alongside U.S. President Joe Biden, ahead of the Asia-Pacific Economic Cooperation (APEC) summit in San Francisco on Wednesday.
This is the first time in a year that the two leaders have met in person and their high-stakes meeting has been months in the making, involving officials from both governments traveling between Beijing and Washington to ease tensions between the two global powers.
"Planet Earth is big enough for the two countries to succeed, and one country's success is an opportunity for the other," Xi said, adding that the U.S. and China are "fully capable of rising above differences and find the right way for the two major countries to get along with each other."
The Chinese leader also said that the two countries "turning their backs on each other is not an option," and that "conflict and confrontation" will have dire consequences for both.
"We haven't always agreed...but our meetings have always been candid, straightforward, and useful," Biden said in his opening remarks, adding that it is of "paramount" importance that the two leaders understand each other clearly with "no misconceptions or miscommunication."
U.S. administration officials have cautioned observers to lower expectations of commitments coming out of the summit, saying that open channels of communication between the leaders of the world's two largest economies is itself a sign of great progress.
As Beijing struggles with a faltering economy, China will want to see dialogue with the U.S. begin in sectors including artificial intelligence and cancer research, the Wall Street Journal reports. People close to the Chinese government told the Journal that China wants to establish U.S. contacts both within and outside the administration who can help lobby against further export and investment restrictions against Beijing. But U.S. officials are skeptical of that sort of arrangement. On Wednesday, Biden acknowledged China's economic woes but said, "I'm not going to sustain support for positions where, if we want to invest in China, we have to turn over all of our trade secrets."
Biden and Xi are like "a couple who've decided to get divorced, but they show up at Thanksgiving and still haven't told any of their family members," China scholar Oriana Skylar Mastro said at a seminar at Stanford last week. She said that the two leaders know the world wants a show of stability, so they will use the summit to signal that they're willing to "sit side by side." However, she cautioned, "I would not be reassured if I were the rest of the world." Still, both countries are incentivized to ease tensions. The U.S. wants to resume military talks with China because with two ongoing costly wars, it can't afford a third one in the Taiwan Strait. And China, with its falling fertility rate and struggling economy, realizes that it's "not the time…to rock the boat" and destroy its relationship with the U.S, Tong Zhao, a research scholar on global security, told Nikkei.