The News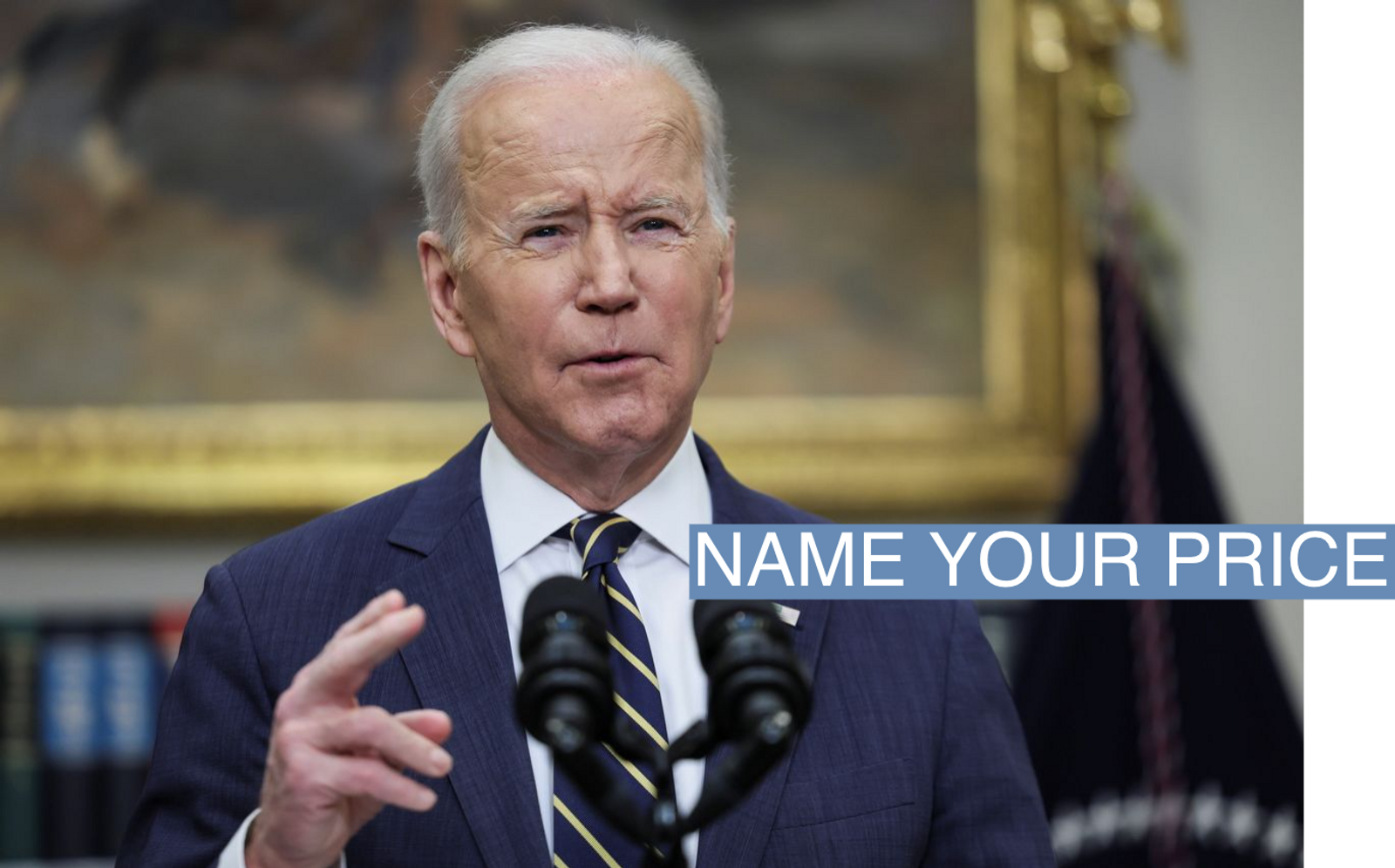 The White House is asking Congress to approve $37.7 billion in additional security, economic and humanitarian assistance for Ukraine.
The Office of Management and Budget sent the supplemental request to Capitol Hill today, asking that it be included in an omnibus spending package that lawmakers aim to pass before the Dec. 16 deadline.
"Together, with strong, bipartisan support in the Congress, we have provided significant assistance that has been critical to Ukraine's success on the battlefield–and we cannot let that support run dry," OMB Director Shalanda Young wrote in a letter to House Speaker Nancy Pelosi, D-Calif., on Tuesday.
The request breaks down to $21.7 billion in defense aid, $14.5 billion in State and USAID assistance, $900 million to support Ukraine's health care system, and $626 million for nuclear security support for Ukraine and to modernize the domestic Strategic Petroleum Reserve.
Additionally, the White House is asking that Congress approve $10 billion in funding to fight the COVID-19 pandemic and other infectious diseases. Administration officials also said that the White House plans to ask for additional disaster relief funding to respond to Hurricanes Ian and Fiona but officials are still working to finalize that figure.

Morgan's view
The omnibus funding bill may be the last time the White House can see critical funding requests easily met before Republicans take over the House.
As of Tuesday afternoon, Republicans were one seat away from a narrow House majority in the next Congress.
The Ukraine request is massive. An administration official told reporters that it is intended to last through the end of the next fiscal year. Congress has already approved over $60 billion in funding for Ukraine since the start of the war; a fact sheet released Tuesday said that about three-quarters of the funds already approved have been "disbursed or committed."
Passing this level of assistance now will allow the White House to delay any fights over future Ukraine funding next year, at a time some Republicans have voiced objections to approving future assistance.
"I voted no to all the funding to Ukraine because we don't do anything about our southern border and 300 Americans are dying every single day from fentanyl coming across our border," Rep. Marjorie Taylor Greene, R-Ga., recently told Semafor. "I will continue to push to not fund war and defend another foreign country's border while we can't even defend our own."
Asked whether concerns about the prospect of passing funding in a GOP-controlled Congress influenced the White House's thinking, the administration official told Semafor that the funds were scaled to the size of the broader spending package – which will fund the government through fiscal year 2023.
"The size of this package is designed to last us through the end of the fiscal year because we fully anticipate that Congress is going to do a full year omnibus," the administration official said.

Room for Disagreement
White House officials have brushed off questions about Republicans not approving future Ukraine aid, noting that there has been broad bipartisan support for helping Ukraine fight the Russian war.
President Biden told reporters last week that he would be surprised if House Minority Leader Kevin McCarthy "even has a majority of his Republican colleagues who say they're not going to fund the legitimate defensive needs of Ukraine."