The Facts
A false claim that Iran is set to execute nearly 15,000 protesters has been shared widely on social media by celebrities and world leaders in recent days.
The now-viral claim appears to stem from misleading headlines and tweets which alleged that Iran's parliament had "voted to execute" nearly 15,000 people who had been arrested as part of the government's crackdown on recent protests.
However, that claim misinterpreted what was actually a letter from 227 members of Parliament encouraging Iran's judiciary to punish protesters with unspecified harsh measures.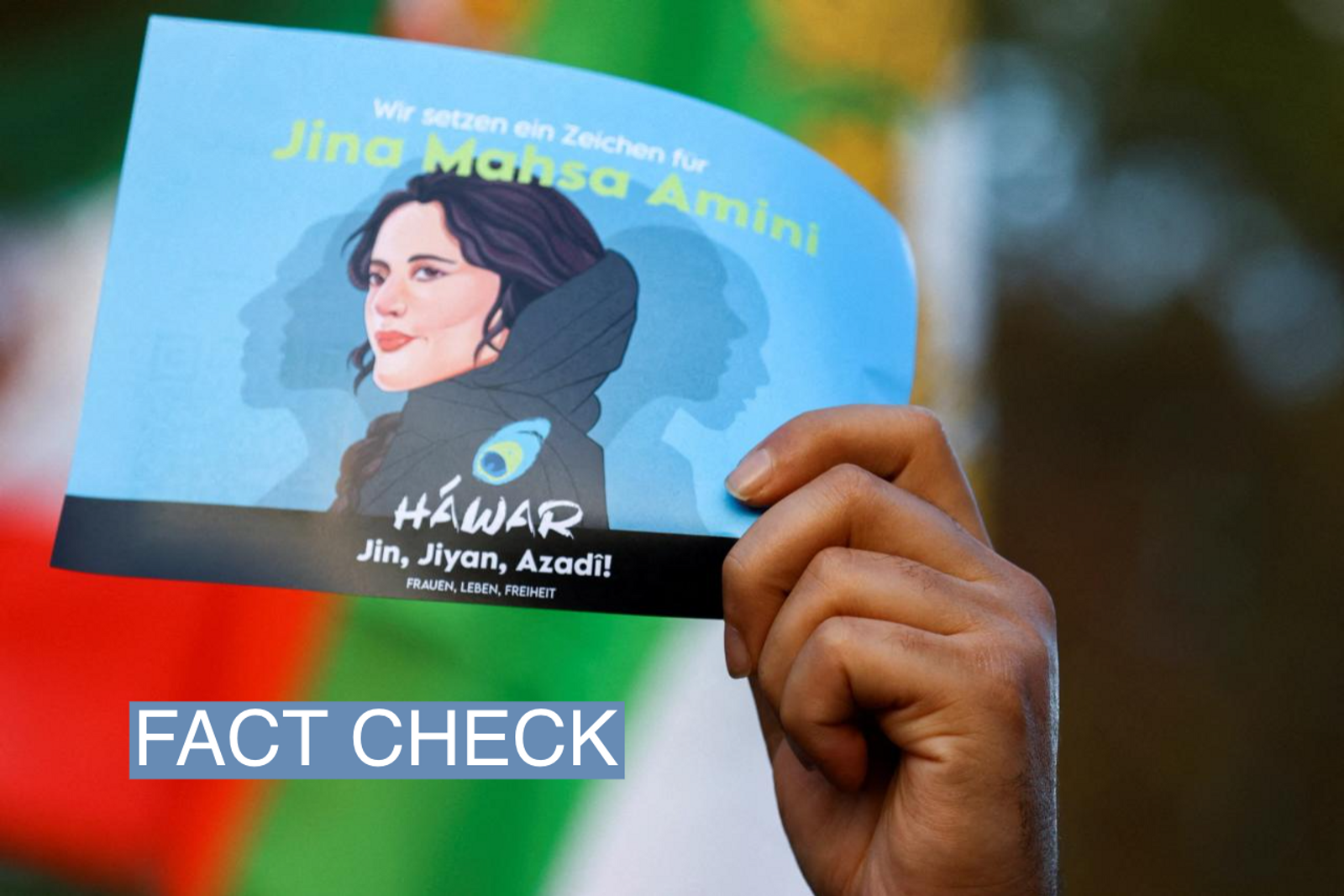 While Iran has a history of quashing dissent with the threat of the death penalty, so far, only one unnamed protester has been sentenced to death for participating in the anti-regime protests sparked by the death of 22-year-old Mahsa Amini in September. In 2020, at least two people were executed for participating in protests, according to the United Nations.

Know More
The confusion appears to have stemmed from one Newsweek headline last week that said, "Iran votes to execute protesters."
Celebrities like Top Chef host Padma Lakshmi also shared a now-deleted screenshot of a viral tweet from a CityNews Toronto reporter, which said, "An estimated 14,000 innocent protesters, fighting for basic freedoms, are facing the death penalty in Iran... This is a mass execution."
Actors Viola Davis and Sophie Turner also captioned now-deleted Instagram posts claiming there is a "mass execution" about to happen in Iran and blaming the media for not covering it.
Canadian prime minister Justin Trudeau also condemned the move in a now-deleted tweet.
BBC reporter Shayan Sardarizadeh, who covers Iran, tweeted that approximately 15,800 protesters have been arrested, with 344 killed, including 52 children. Of those arrested, 1,019 have been formally charged.
Iran is ranked second in the world for executions, according to Amnesty International. In 2021, Iran sentenced over 240 people to death.