Macron's shifting positions on the Israel-Hamas war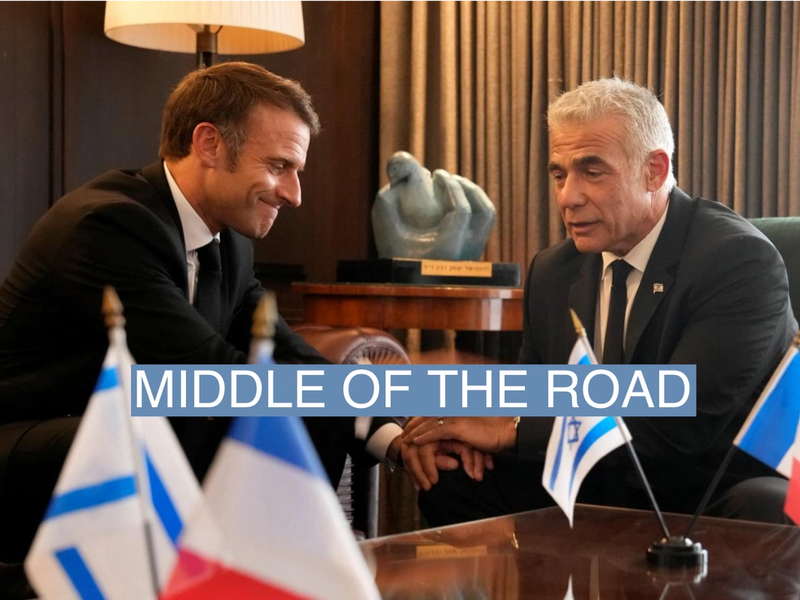 French President Emmanuel Macron called for a ceasefire in the Israel-Hamas war, prompting rebuke from Israel and accusations of sending mixed messages about France's stance on the conflict.
Macron told the BBC in an interview late last week that there was "no justification" for Israel's near-constant bombardment of the Gaza Strip, saying, "these babies, these ladies, these old people are bombed and killed." He added, "There is no reason for that and no legitimacy. So we do urge Israel to stop."
Macron's comments drew the ire of Israeli Prime Minister Benjamin Netanyahu who said he was "factually and morally" wrong about Israel's bombing of civilians. Macron then tried to soothe tensions over with Israeli officials by reiterating solidarity with Israel while reminding them to respect international humanitarian law.
French officials have continued to say Israel has a right to defend itself, and formally consider Hamas to be a terrorist organization. Formally, France has long supported the rights of Palestinians, and advocates for a two-state solution as the only way out of the region's crisis. However, French internal policy at the war's outset saw the nation move to ban pro-Palestinian demonstrations, arguing people who defied the bans were "susceptible to disrupt public order."
The war has split French society in two, according to analysis from the European Council on Foreign Relations. France is home to six million Muslims, and has the largest population of Jewish people in Europe. Both sides fear escalating violence against them, and hundreds of antisemitic incidents followed Oct. 7. Macron attempted to take a middle-of-the-road approach in a presidential address to the nation last month, making a distinction between support for Palestinians and support for Hamas. But "as Israel continues its offensive in Gaza ... it may become increasingly difficult for Macron to maintain this balance," ECFR visiting fellow Camille Lons writes.
Macron's shifting positions on the conflict — from voicing firm solidarity with Israel after the Oct. 7 attack to highlighting the Israeli campaign's deadly toll on Palestinian civilians — risks "sowing misunderstanding" and turning people against him, Le Figaro's political correspondent Louis Hausalter writes. Macron's stances have been guided more by "national considerations" than international pressures so far, but Hausalter argues that the president's messages could become more blurred as the conflict continues indefinitely.