China reportedly wanted to target Muslim students fasting on campuses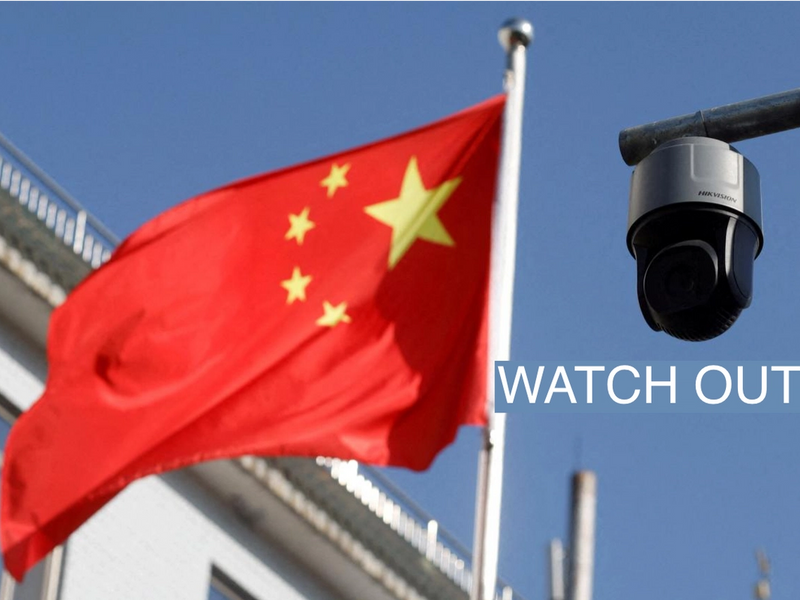 China is doubling down on its surveillance programs targeting Muslims, including students on college campuses.
Hikvision, one of the world's largest video surveillance companies, reportedly won a contract from the Chinese government to develop technology that can identify Muslims students suspected of fasting during Ramadan, based on their dining records, according to U.S.-based research group IPVM.
The Hangzhou-based surveillance company acknowledged having won a "smart campus" contract, but denied following through on this aspect of the project.
The first phase of the $9 million "smart campus" project was unveiled in December 2022 at Minjiang University in Fujian province.
China's crackdown on Muslims extends beyond surveillance. Beijing is now restricting Chinese Muslims from participating in Hajj by denying passport applications, banning private Hajj tour groups, and digitally harassing Muslims who do travel for the pilgrimage by asking them to return home or face legal consequences, according to an NPR investigation. Authorities are "citing concerns that [Chinese Muslims] may be radicalized abroad or encourage religious fervor once they return to China," NPR reports. But the religious oppression is not deterring the most pious of Chinese Muslims, with many sneaking out of the country with the understanding they will likely be reprimanded upon returning home. "China wants to control you even when you are outside the country," one of the pilgrims told NPR.
Hikvision's presence in Palestine has been under scrutiny as the war in Gaza rages on. An Amnesty International report in May found that dozens of Hikvision cameras, equipped with voice and facial recognition features, are found all across the West Bank, though neither Hikvision nor Israeli authorities would confirm whether facial recognition AI software had been activated in the cameras. Amnesty investigators said there is a high risk of the cameras being linked to Mabat 2000, an Israeli police-run facial-recognition surveillance network that spans the entire city of East Jerusalem and has previously helped police identify Palestinian protesters. Hikvision told The Guardian that its technology complies with local laws, but ultimately, Palestinians "don't need to see" that the cameras are employing facial recognition to "know that they are being watched at every turn," one Amnesty researcher said.
China is moving fast to integrate AI into several aspects of its surveillance tech, making it imperative for the U.S. and other democracies to "counter this rising tide of techno-authoritarianism" by showing ways to use the technology in support of democratic values, writes AI expert Paul Scharre for the Los Angeles Times. China's model of "digital authoritarianism" is being exported to other countries before such global AI standards can be set, increasing the potential for human rights abuses and free speech suppression in developing democracies. While democratic nations have advantages like more talent and military power and control over AI technologies, the challenge is to unify the disparate advantages across different countries and their governments, companies, academics, and tech workers, Scharre writes.