Why Indonesia's president is promising to pressure Biden on Gaza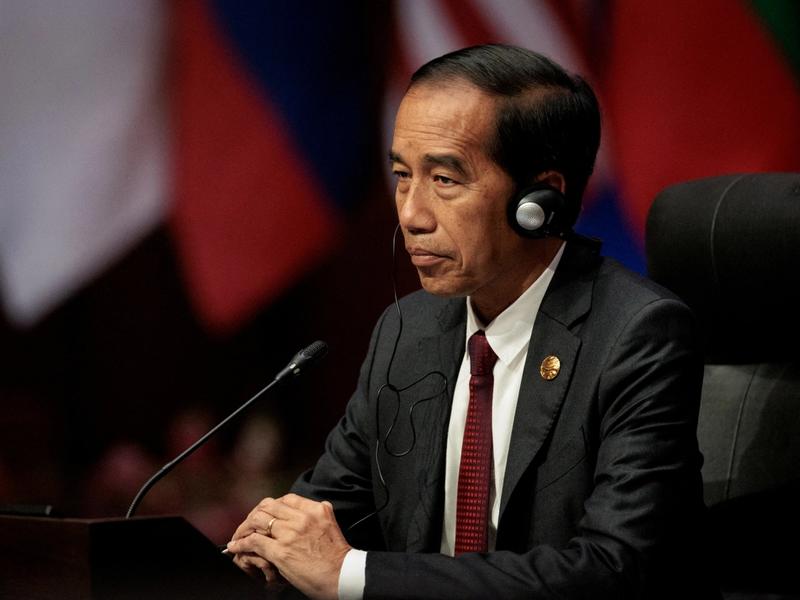 As Indonesia's leader Joko Widodo meets with U.S. President Joe Biden in Washington to formally elevate bilateral ties between the two countries this week, the ongoing war between Israel and Hamas will likely emerge as a sore subject.
Since Oct. 7, Biden has staunchly supported Israel campaign against Hamas. Widodo, also known as Jokowi, by contrast, has condemned what he has described as Israeli "attacks" on Gaza — expressing deep concerns over the worsening humanitarian situation on the ground.
Jokowi's visit to the U.S. also takes place as an Indonesian-funded hospital in Gaza is on the brink of collapse following intense Israeli shelling over the past month.
"I will be delegated to tell President Joe Biden that the Hamas-Israel war should immediately be stopped," Jokowi said ahead of his visit to the U.S. He declined to provide further details.
As a Muslim-majority country where religion is often intertwined with politics, Indonesia has consistently supported the Palestinian cause. "Not a single Indonesian president has dared not to defend Palestine," Siti Mutiah Setiawati, a lecturer of Middle East studies at Indonesia's Gadjah Mada University, told VOA. "Our founding fathers have laid the foundation of our foreign policy — nonaligned, free and active. Defend the oppressed," she added. How Jokowi approaches the topic of the Gaza war with Biden will be closely watched by those back home, especially as the country prepares to hold presidential elections in February 2024. Though Jokowi will step down, Indonesia's presidential frontrunner, Prabowo Subianto, has chosen the current leader's son as his running mate.
The Indonesian leader might not really dwell much on the Gaza war, because he won't want to "rock the boat" when other pressing issues concerning the U.S. are also up for discussion, some analysts say. According to Reuters, Biden and Jokowi are also expected to discuss ways to cooperate in areas of defense, including in "cybersecurity, space, combined exercises and nuclear threats". "He is not the kind of leader who will get on his soapbox with America. He will want to make sure that relations with the United States are running smoothly," Yohanes Sulaiman, an international relations professor at Indonesia's Universitas Jenderal Achmad Yani, told Al Jazeera. A U.S. official told Reuters, however, that Biden may seek Jokowi's help in dealing with the Israel-Hamas conflict. "The president will look to ask Indonesia to a play a larger role and to assist us," in the Middle East, the U.S. official said, without further elaboration.