Former UK PM David Cameron returns to government as foreign secretary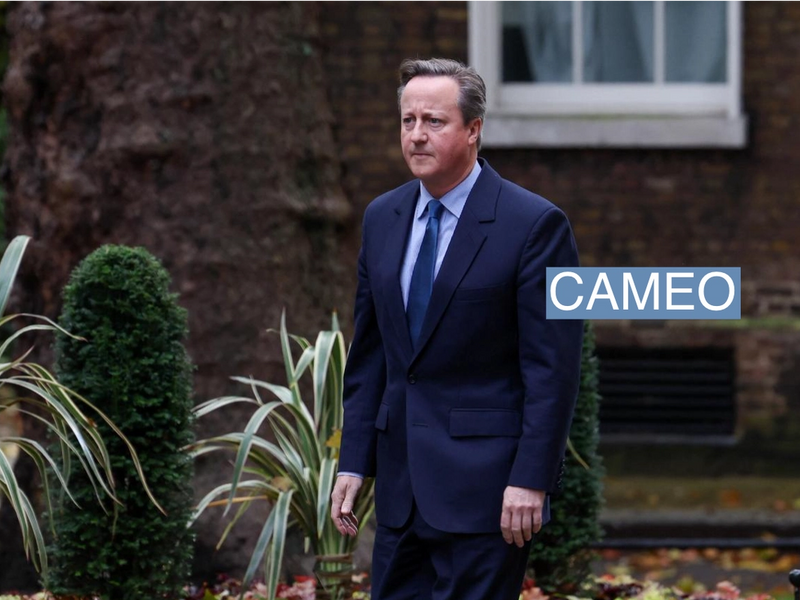 Former U.K. Prime Minister David Cameron was appointed the country's foreign secretary, marking a remarkable return to government amid a major cabinet reshuffle.
Cameron resigned as premier in 2016 after Britain voted to leave the European Union in a tightly-fought referendum, despite him campaigning for Remain. He has not held public office since. Government ministers do not need to be elected to hold the position, but the vast majority sit as members of Parliament. Cameron will take up a seat in the House of Lords.
Among the casualties of Prime Minister Rishi Sunak's cabinet overhaul was former Home Secretary Suella Braverman, who came under fire last week for penning an op-ed criticizing the policing of pro-Palestinian protests, against the wishes of Sunak's office.
Cameron's appointment is surprising. Appointing the former prime minister to such a high-ranking role marks an about-face for Sunak, who recently called himself the "change candidate" set to undo years of bad Conservative Party decision-making. Meanwhile, Cameron recently criticized Sunak's decision to scrap a high-speed rail project. "The argument that will be made in his favour is that serious times call for a serious experienced figure," Katy Balls wrote in The Spectator.
Britain's Tories are in something of a crisis, as public opinion about the party — which has governed for 13 years — has drastically turned. The Conservatives have lost two back-to-back by-elections in recent weeks, as the Labour Party eyes a return to power in the next general election. Questions are swirling about how firm a grip Sunak has over his party, and its future. The party is "going to have a fight for its soul," U.S. comms adviser Frank Luntz told Time last month, because "this country is mad as hell."
Cameron is potentially a problematic cabinet member for Sunak, who has taken a decidedly tough-on-China stance since taking office last year. Cameron established closer ties with Beijing, and after his premiership ended, took a role with a $1 billion U.K. investment firm which backs China's sprawling Belt and Road Initiative, a global trade pact. In September, Cameron traveled to the Middle East and Sri Lanka to tout the benefits of a Belt and Road project that some fear could eventually act as an outpost for Beijing, drawing the criticism of multiple Conservative Party MPs.