The News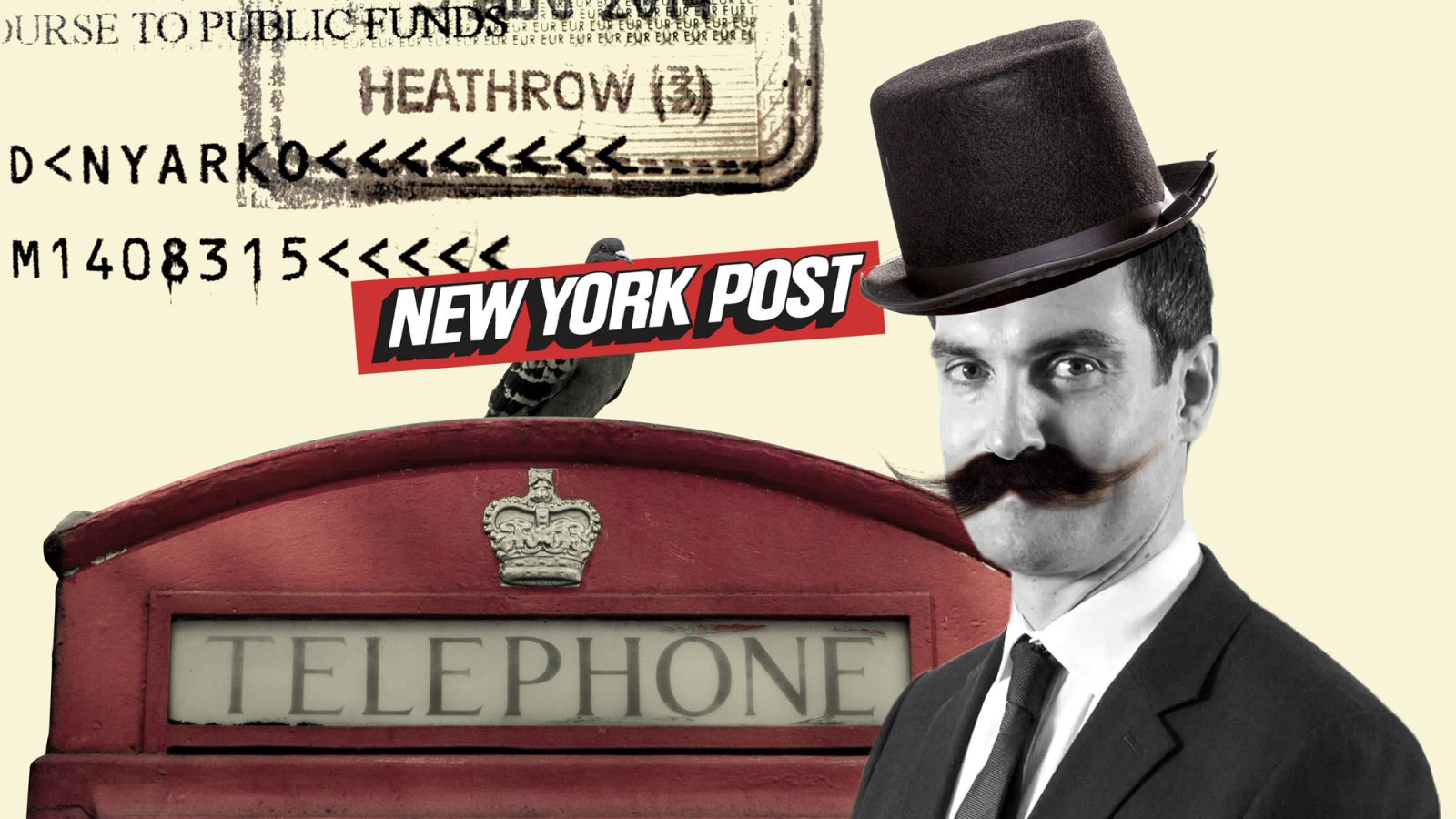 This summer, as the New York Post bludgeoned her reelection campaign, New York Governor Kathy Hochul sought via an aide to arrange a meeting between the governor and the editor of the powerful tabloid, Keith Poole.
Word came back from Sixth Avenue that Poole, regrettably, wouldn't be able to make one of the dates work: He was, as he often is, in London that day.
Poole, an affable Englishman who built up the website of Rupert Murdoch's Sun, took over the storied New York newspaper last spring. He moved his family to the affluent Bronx enclave of Riverdale and, in the ultimate New York power feat, got his children in one of the area's elite private schools.
(In a grittier era, Pool's predecessor Col Allan asked the head of the city's teachers union, Randi Weingarten for help finding a public school before turning to attack her institution. "The hypocrisy is so grating," she said.)
But New York, and even its most elite private educational institution, couldn't live up to London standards for the Pooles, he later told associates. This year the family moved home and enrolled in a London school. They now split their time between sides of the Atlantic.* But while Poole isn't much of a newsroom presence, Posties find him an affable, charming, if distant, figure. He rides an electric scooter around Manhattan and reporters hear from him via senior editors under the subject line "kp request." Nobody is complaining, particularly after Allan, a volcanic presence who was recently the subject of a sexual harassment settlement.
In one typically endearing touch, the top editor returned from a recent trip to London with Cadbury chocolates for the newsroom.
Poole is a new model leader for a newspaper that has turned from a money-losing local hobby for Rupert Murdoch into a national political force. The Post said it nearly doubled its profits in 2022 compared to 2021, and brought in 198 million unique users in June 2022 compared to 123 million in the previous year.
The paper has also become an influential voice in national Republican politics. After weeks of trying to unseat Hochul, its focus after the midterm elections turned abruptly to a coordinated campaign among Murdoch's media outlets against their old ally, Donald Trump. The day after the midterms, the tabloid dubbed Florida Gov. Ron DeSantis "DeFuture." This week, the Post turned hard against former President Donald Trump, whose political persona it shaped and who had copies of the paper sent to the White House. The paper mocked Trump on the wood (its front page), wrote about how conservative voters were done with him, and dubbed him "grumpy" in a piece on Friday about his daughter Tiffany's wedding.
Trump, among others, has observed a change to "the no longer great New York Post (bring back Col!)," as he wrote last week.
The Post continues to play hard in local politics, backing Mayor Eric Adams in particular. It helped him get elected with lurid coverage of crime, which also performs well with a national audience. It maintains one of the strongest local reporting staffs in town, and columnists like Nicole Gelinas are a key voice on urban affairs.
But like its upscale rival, The New York Times, the Post is following the dream of digital scale away from the local market.  Staff say Poole is less concerned with the paper's longtime rival, the New York Daily News, which has limped along without a physical newsroom, than he is with the Daily Mail. He remains fixated on matching and replicating many stories produced by the US version of the UK tabloid, where Poole was formerly a mid-level editor.
The Post has also reoriented some of its editorial coverage towards New York expat readers: One of its reporters recently transferred from the New York City education beat specifically to cover Florida, and wrote this week about the state's preparations for an influx of conservatives fleeing blue states due to the results of the midterm elections.
"Everybody I know living in Florida reads the Post," said Kathy Wylde, the longtime President and CEO of the Partnership for New York City, a big business lobby. "It defines their view of New York."

Max's view
The Post's new strategy is working, at the expense of the old Post. The publication used to be a guilty pleasure for New York's left-leaning elite, a funny, gossipy, reactionary second-read after The New York Times. The paper saw itself as the voice of right-leaning New Yorkers on Wall Street and in the outer boroughs, people who lived in and loved the city.
Now the Post can be joyless and strident, reading like a publication edited by people who hate the city for people too horrified to consider visiting it.
Posties believe that the publication's transformational moment came during in the 2020 presidential election, when it reported on the contents of Hunter Biden's laptop, sparking a media firestorm just a month before the election.
National political figures have taken notice of the Post's influence. In recent months, House Minority Leader Kevin McCarthy stopped by to meet with newsroom leaders, and was given a tour by political reporter Jon Levine, of  the Post's right-leaning Sunday team. Some Democrats have also taken note of the Post's national coverage and influence: Rep. Ro Khana recently met with the paper's editorial board to share his vision and pitch common ideological ground.
The paper continues to play a big role in politics, but its editorial board has stopped making an effort to appear deeply engaged. In the days before last year's Democratic mayoral primary, the paper's editorial board scheduled its traditional interviews with different candidates, including Kathryn Garcia and Maya Wiley. Days before the meetings were supposed to take place, the Post's editorial board told the candidates not to bother even showing up.
*(A Post spokesperson asked that Semafor not report in detail on Poole's family, a reasonable request though hardly the Post's typical approach).

Room for Disagreement
Managing editor Dan Greenfield said the notion that the Post has transformed itself away from New York is "flawed and preposterous," though he did acknowledge that the Post had a "much larger national focus than we used to."
"The idea that somehow our commitment to New York and Keith's commitment is waning or has somehow been scaled back is flatly wrong," he said.
A Post spokesperson cast Poole as a typical New Yorker.
"The Post also happens to be one of the largest digital publishers in the nation. It also happens to be true that a lot of national news originates in New York," the spokesperson said. "It's a point of pride for New Yorkers that they're from everywhere — so the editor in chief can be from London, and still consider himself a New Yorker and love New York."

Notable
When Poole got to town, The Times's Katie Robertson reported that he'd lunched with Page Six editor Emily Smith, but for many others, "the only evidence of the new boss's presence has been the addition of his name to the newsroom's main channel on Slack, the messaging app."
Poole comes across in a 2018 interview with The Drum as a traffic-focused digital manager: "The Sun's digital strategy is built on five content 'pillars': news, UK TV and showbiz coverage, football, money and female lifestyle (which it names 'Fabulous' after its Sun on Sunday magazine brand."
Former editor Michelle Gotthelf's lawsuit, since settled, lifted the curtain on a brutal internal culture, The Cut wrote. One Postie told them: "If you wonder what it's like to work at the New York Post, read the fucking pages of the New York Post."