The Facts
Victor Williams is the CEO of NBA Africa. In May 2021, he oversaw the launch of NBA Africa as a standalone entity that conducts the league's business in Africa, including the Basketball Africa League (BAL). The BAL features 12 club teams from across Africa and completed its third season in May. A dual citizen of Sierra Leone and the U.S., he was named among the 100 Most Influential Africans of 2021 by New African Magazine.
Know More
💡What is NBA Africa's primary role in the sports ecosystem?
Our efforts on the continent have focused on increasing access to basketball and the NBA through youth and elite development, social responsibility, NBA Africa games, and more. In addition to our headquarters in Johannesburg, in the past few years we've opened subsidiary offices in Cairo, Dakar, and Lagos to deepen our engagement with fans in those markets. This continued expansion reflects the enormous opportunities ahead for the league in Africa and our belief that basketball can become one of the top sports on the continent in the next decade. We see our role as helping develop not just the basketball ecosystem but the broader African sports industry, which in turn will contribute to social and economic development across the continent.
💡How do you measure success with the BAL so far?
First, to launch a pan-African league in the middle of a global pandemic required enormous logistical coordination and the collective resources and expertise of the NBA and FIBA. We were able to do that and crown the first BAL champion in Egypt's Zamalek, which was a tremendous success. Following the inaugural season in 2021, we expanded to the caravan format which has allowed more fans to experience the excitement of this world-class league. And we're encouraged by the increased interest we're seeing from fans across the continent, including a 51% increase in attendance last season. We're excited that in 2024, the BAL will continue to expand by playing more games in more countries, including the first BAL games in South Africa.
💡What's the bigger priority: getting more young Africans to play the game or getting better media rights deals for the league?
In our minds both are linked. Getting more young Africans to play the game helps to grow the number of Africans who love the game, understand it, and who are more likely to become fans. It also lays the foundation for the eventual emergence of African stars, heroes, and amazing stories that will also drive fandom. It will become easier to get good media deals when all those fans are watching NBA and BAL games and getting their friends and families interested in the game as well.
💡How can African sports leagues in general secure more lucrative broadcasting/media rights deals?
It starts with developing the right product. No matter what sport or entertainment property you're talking about, fans are sophisticated and have so many options competing for their attention. We have to differentiate our product and make it as compelling and locally relevant as possible, which is what we've done with the BAL. The more we can incentivize local governments, partners and stakeholders to invest in the development of the game in their respective countries, the more competitive the BAL will be and the more valuable our content will be to fans across the continent.
💡Should governments take up a bigger role in improving sports facilities in Africa, or should the private sector lead that development?
I think it's a combination of both. It's great to see more governments investing in facilities like the Dakar Arena in Senegal and BK Arena in Rwanda. And those projects have led to private investment in the development of those arenas and the surrounding areas. We have seen firsthand that basketball can be an economic growth engine not just in Africa, but around the world, and I'm confident that we'll see more governments and private entities realize the enormous socioeconomic benefits of sport and help support that growth.
💡Do you expect to open more NBA Africa Academies such as the one in Dakar in different parts of the continent? Where's next?
We're very encouraged by NBA Academy Africa's success since it opened in 2017. More than 35 male and female participants have gone on to commit to NCAA [college basketball] Division 1 schools in the U.S., and four have gone on to sign professional contracts. We will continue to evaluate potential opportunities to open additional NBA Academies on the continent where and how it makes sense.
💡When will we see our first NBA league game on the continent?
We'd love to play preseason NBA games in Africa, but we don't have a timeframe to do that and haven't made any decisions about where or when that would take place.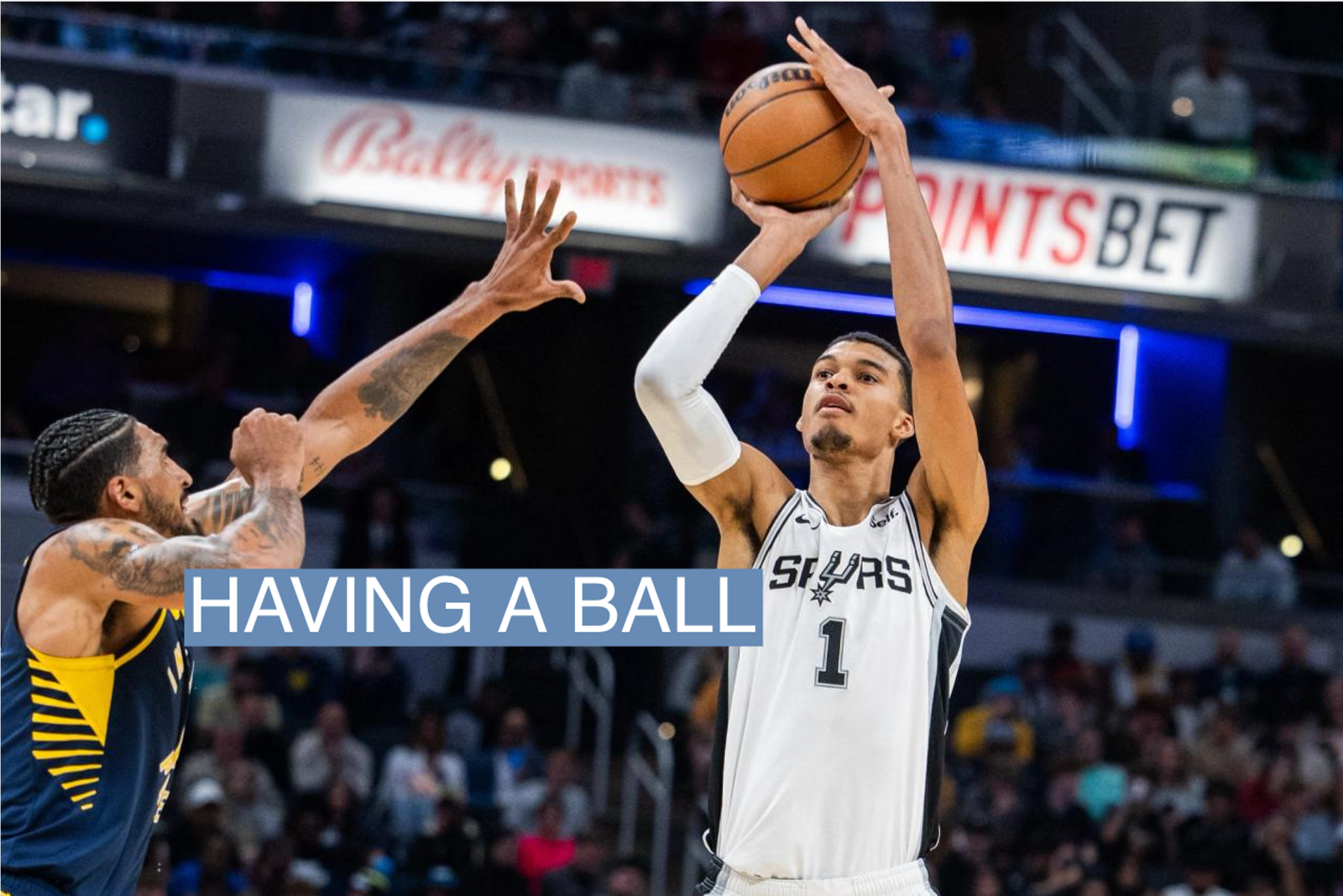 💡Have you been watching Victor Wembanyama in amazement like the rest of us?
Absolutely. He's an incredible talent but even more importantly, he seems to be a great young man who is committed to putting in the work and being a great teammate. Part of what's special about him is that he has heritage on the continent in that his father is from the Democratic Republic of the Congo. That provides incredible inspiration to young players on the continent to know that they can follow in Victor's footsteps.
💡What's your favorite Sierra Leonean dish?
Sierra Leonean jollof rice — it's way better than the Nigerian or Ghanaian versions, in my opinion.