The News
A South Korean police officer who was being investigated in connection with the deadly Halloween crush in Seoul, was found dead in his home Friday, the National Police Agency said.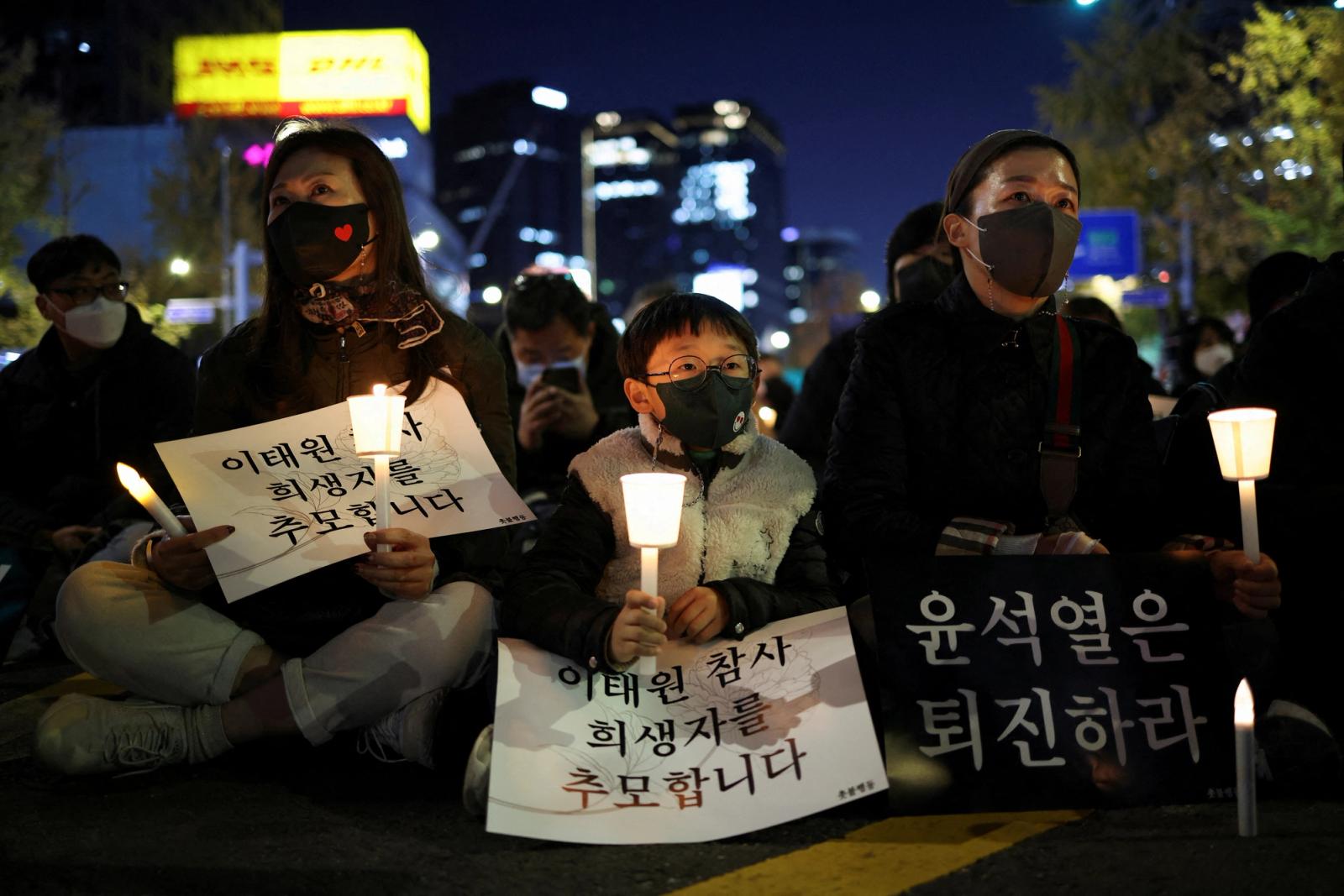 Know More
The 55-year-old officer, identified by his surname Jeong, was under investigation for the police response to the stampede at Halloween celebrations in late October, which killed 156 people and injured nearly 200.
Jeong was an intelligence officer who worked at a Yongsan Police Station –– the local headquarters that oversaw the district of Itaewon where the crush took place.
He was accused of ordering officers to delete an intelligence report warning of the potential of a serious accident ahead of the Halloween event that, by some accounts, drew more than 100,000 people, the BBC reported.
Recently released transcripts of emergency calls to the police station revealed that the emergency hotline received 11 reports of dangerous crowding, ahead of the Halloween event. However, authorities were criticized for the lack of crowd control despite anticipating the massive attendance at the celebrations.
Jeong was suspended from his duties on Wednesday this week. He was found dead in his apartment shortly after midday Friday. Police are looking into the circumstances of his death and have not yet determined the cause, according to local reports.
Weeks after the devastating crush, victims' families and friends are mourning –– and looking for accountability. Along with Yongsan station, local fire services are also being investigated for their response to the fateful incident.