The Scoop
FTX, one of the world's largest crypto exchanges, has filed for bankruptcy and Sam Bankman-Fried has resigned as its CEO in the biggest takedown yet of a digital asset venture.
John J. Ray III will become the new head of the company, FTX said in a press release on Friday. Bankman-Fried, an investor in Semafor, will stay on to assist during the transition.
While FTX went from being a darling in the crypto industry to a cautionary tale in less than a week, its investors seem to have overlooked financial relationships that appear to be at the center of the company's demise, and were disclosed earlier this year.
An audited 2021 financial statement circulated to venture capital investors and reviewed by Semafor details the tangled relationships worth more than $250 million between FTX and what are described as "related parties."
The document outlined areas in which FTX was doing business with outside entities that are owned or controlled by senior people at FTX, a company controlled by its founder, Bankman-Fried. The related entities were not named in the documents but people familiar with the matter say they are referring to Alameda Research, a crypto trading firm that was founded by Bankman-Fried. Alameda also filed for bankruptcy, along with about 130 additional affiliates.
Now venture capitalists that backed FTX are looking at those financials for any red flags they might have missed. Many are asking whether the crypto exchange was hiding larger sums of money flowing to Alameda all along, or whether those flows began later this year, after it sent out its 2021 audited financials.
Alameda Research sits at the center of FTX's collapse. In recent days, the once feted venture imploded after rival firm Binance began a selloff of FTT, the cryptocurrency created by FTX. Binance's move triggered a wave of withdrawals from FTX, which the company ultimately could not cover. The Wall Street Journal reported Thursday that FTX loaned customer money to Alameda Research, which limited its ability to cover withdrawals.
The financial relationship between the two firms was hiding in plain sight in financial documents sent to venture capital firms like Sequoia Capital, Paradigm, SoftBank and Lightspeed Venture Partners. FTX used providers of liquidity and other activities, which made up about 6% of total exchange transactions last year and 11% in 2020, while the fees for those services made up 2.2% of revenue in 2021 and almost 15% in 2020.
FTX paid $250.4 million to the related entities for "software royalties" in 2021, according to the documents. The same year, it paid $22 million to related parties for market making and liquidity. Related parties also provided currency and treasury management. Many of FTX's employees were also employed by related parties contracted to the company, for which FTX paid an 8% "administrative overhead markup."
In essence, FTX was paying money to other entities that were personally controlled by Bankman-Fried.
A lawyer for Bankman-Fried did not respond to a request for comment and an attorney for FTX declined to comment. Bankman-Fried tweeted an apology on Thursday and said his top priority is "doing right by users."
A lawyer for Bankman-Fried did not respond to a request for comment and an attorney for FTX declined to comment. Bankman-Fried tweeted an apology on Thursday and said his top priority is "doing right by users."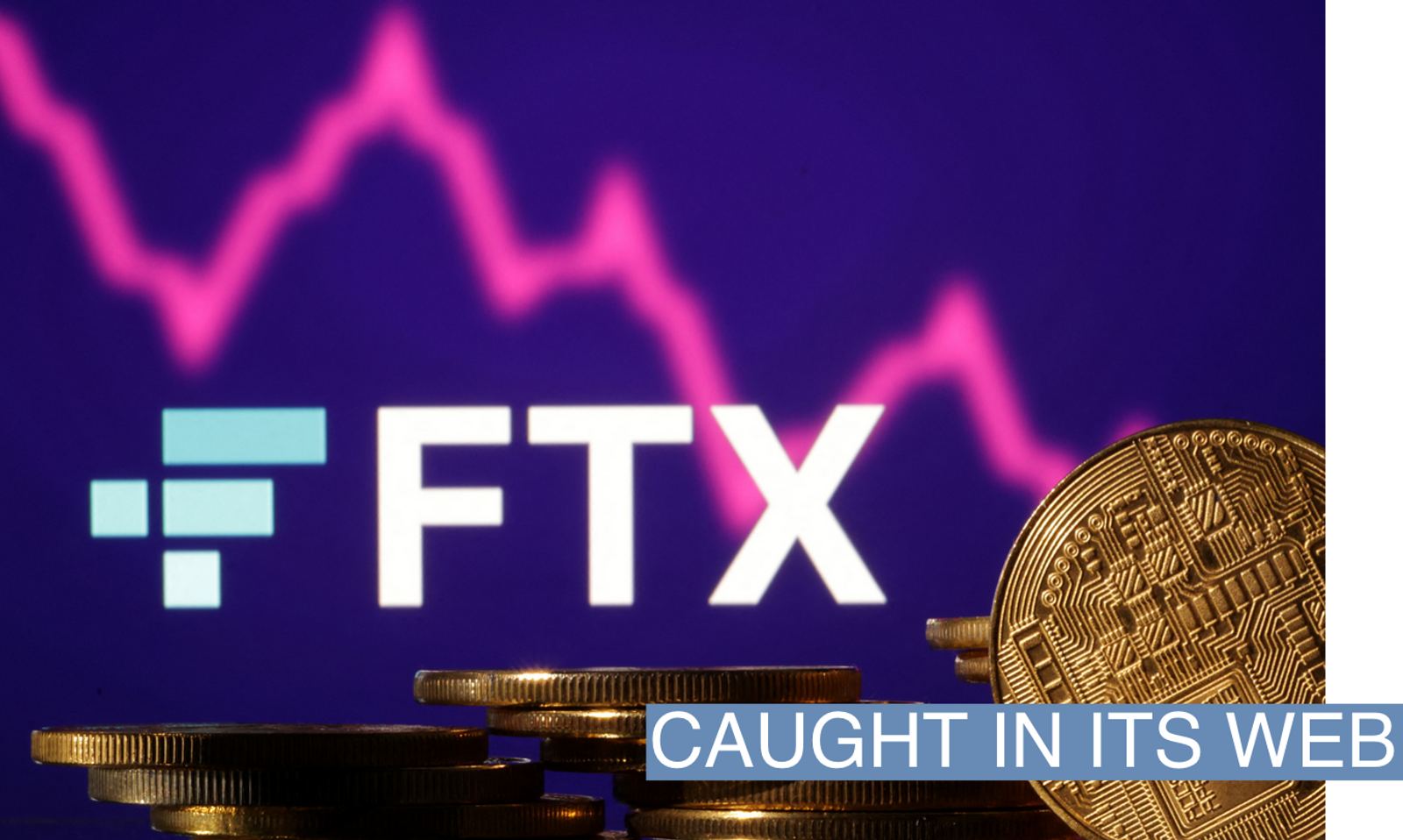 Reed's view
FTX's audited financials reveal the kind of related party transactions that are not unheard of in Silicon Valley. WeWork founder Adam Neumann, for instance, was criticized for leasing office space he owned back to his own company in a related party transaction.
Those kinds of relationships are not illegal, but venture capitalists told me that it does raise eyebrows. It's the kind of move that makes VCs worry that a founder might be putting his or her own personal interests ahead of the company's.
That might have prompted investors to wonder whether Bankman-Fried really needed to pay $250 million to Alameda Research for software licenses, and other services. They may have even put the question to Bankman-Fried.
Still, investors ultimately had little power over the company. FTX didn't offer them board seats. A handful of those investors served on an advisory committee with dozens of people, none of whom had any special visibility into what was going on or power to change it. Former company officials say FTX was controlled largely by Bankman-Fried, along with a small cadre of loyal confidants, many of whom lived with him in an apartment in the Bahamas.
On Wednesday, Bankman-Fried held a call with investors in which he attempted to explain what had gone wrong. But the time for asking questions had passed. Bankman-Fried had placed all the investors on mute.
In Silicon Valley, investors expect that entrepreneurs will sugarcoat the numbers and make themselves look as good as possible. The ability to charm, influence and motivate are all qualities venture capitalists like to see. Investors struggle, though, to figure out when entrepreneurs have gone too far.

Room for Disagreement
Some investors feel that large firms like Sequoia and sophisticated crypto investors like Paradigm, which has a board seat at Coinbase, simply didn't do enough due diligence. In the rush to get into the hottest deals at the height of the crypto market, they seemed to have skipped basic due diligence and eschewed standard practices, like taking a board seat when leading a major funding round.
Another factor: FTX was based in the Bahamas and cordoned off its U.S. users in a separate entity. That allowed them to skirt certain U.S. laws and regulations.
I've spoken to tech investors who believe that all of these things, including the related parties transactions in its financials, should have raised alarm bells as a risky bet, even for an industry used to taking risks.

Contact
Want to pass along a tip or feedback? Write to me at reed@semafor.com.