The News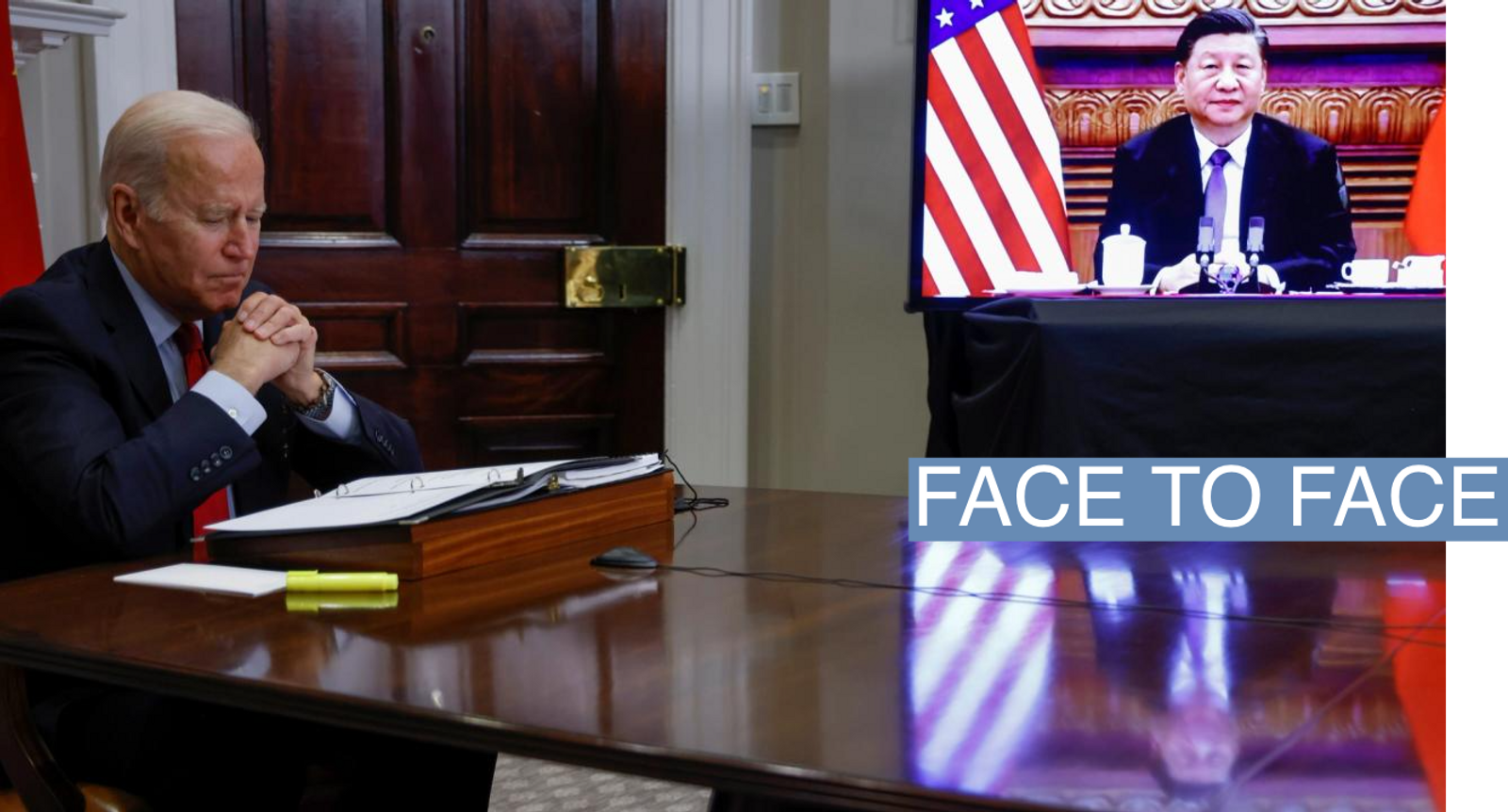 President Biden will meet with Chinese President Xi Jinping in person for the first time since taking office next Monday in Bali, in an effort to manage tensions between the two countries.
Biden plans to raise concerns about China's actions on Taiwan and human rights as well as encourage cooperation in areas where the U.S. and China "can and should" work together, a senior Biden administration official told reporters. The meeting will occur on the sidelines of the Group of 20 (G20) summit.
Tensions between the U.S. and China have run high in recent months, particularly following House Speaker Nancy Pelosi's, D-Calif., visit to Taiwan over the summer. China retaliated by cutting off bilateral dialogues on climate change and military issues.
"The objective that President Biden wants to convey, certainly, is that we should keep channels open, period," the senior administration official said of the upcoming meeting.
In the months since, the Biden administration rolled out a series of export controls targeting China's semiconductor industry for national security reasons that have been criticized by Beijing. Biden also stated publicly that the U.S. would come to Taiwan's defense in the event of a Chinese invasion, though the White House has insisted the comments did not represent a change in U.S. policy of "strategic ambiguity."
Biden told reporters on Wednesday that he would discuss with Xi "what each of our red lines are" in hopes of avoiding conflict.
White House press secretary Karine Jean-Pierre said the two leaders plan to "discuss efforts to maintain and deepen lines of communication" and "responsibly manage competition, and work together where our interests align, especially on transnational challenges that affect the international community."

Morgan's view
Biden and Xi have spoken a handful of times but the meeting is significant because it's happening in person, and for its timing.
Xi is just coming off the Communist Party Congress that solidified his power, a subject the White House has avoided commenting on.
The meeting could potentially help smooth over tensions between the U.S. and China but nobody is expecting any groundbreaking developments. The Biden administration lowered the expectations for any concrete outcomes.
"This is really not a meeting that is being driven by deliverables," the senior administration official said Thursday.
White House national security adviser Jake Sullivan said later at a press briefing that Biden and Xi would direct their teams to have follow-up conversations about issues like trade practices, health, counternarcotics and climate change.

The View From Beijing
China, which views Taiwan as part of its territory, has objected strongly to Biden's comments about defending Taiwan and recent visits by U.S. lawmakers to Taiwan. China has accused the U.S. of violating existing policy on Taiwan.
Asked Thursday about Biden's "red lines" comment, Chinese Foreign Ministry Spokesperson Zhao Lijian indicated that Taiwan as well as economic differences would figure high on the list of topics for the meeting.
"What the US should do is stop fudging, distorting and hollowing out the one-China principle, strictly abide by the basic norms of international relations including respect for other countries' sovereignty and territorial integrity and non-interference in other countries' internal affairs, and return to the three China-US joint communiqués and the one-China principle," the spokesperson said, according to a transcript from the Chinese embassy.
He added that the U.S. should "work together with China to properly manage differences."