The News
Conspiracy theorist Alex Jones has been ordered to pay $473 million in punitive damages for promoting false narratives about the 2012 Sandy Hook mass shooting — bringing the total judgment against him to $1.44 billion, AP reports.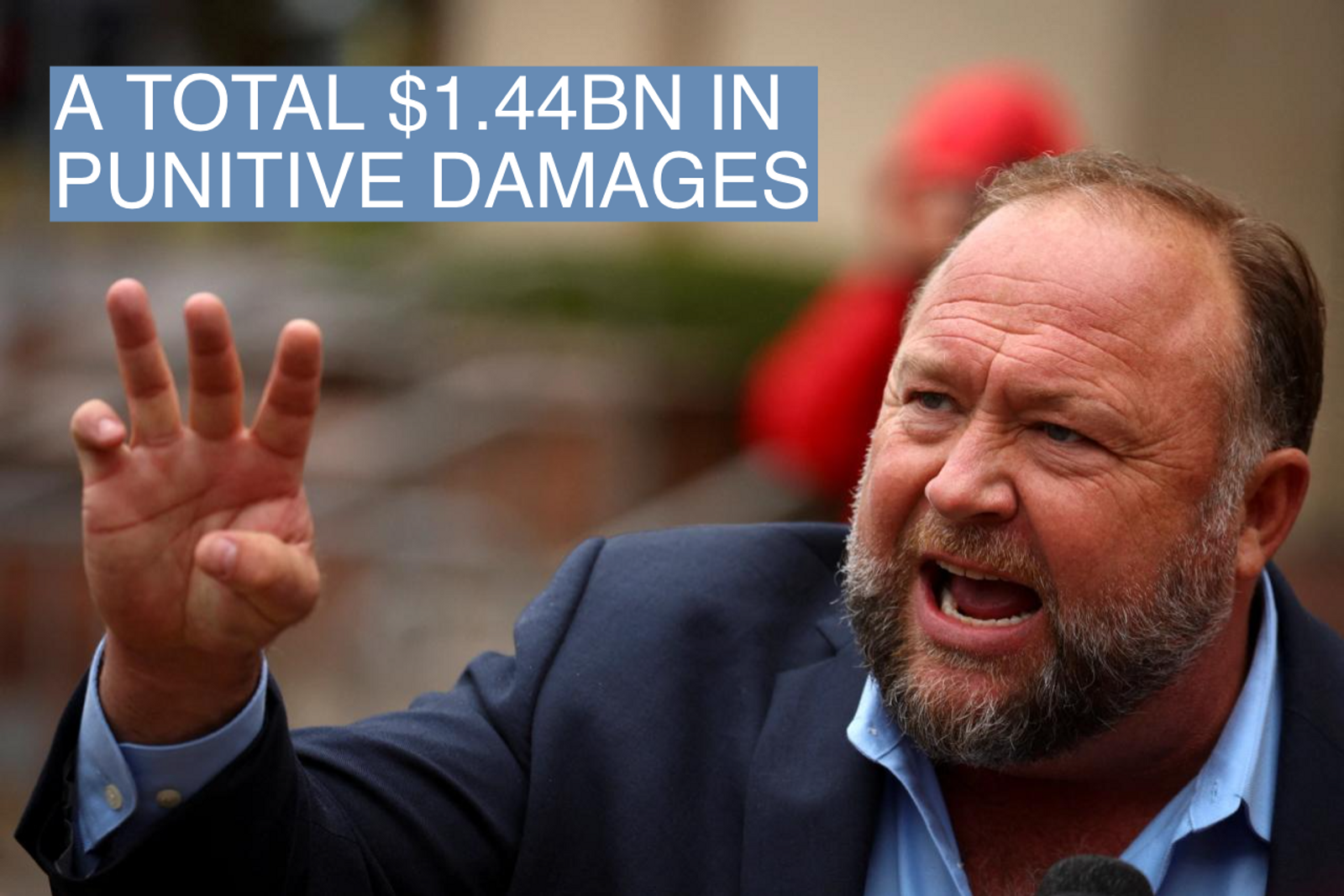 Know More
The verdict was handed to the Infowars host by a Connecticut court on Thursday, just a month after Jones was ordered to pay relatives of the Sandy Hook victims $965 million in compensatory damages.
Jones falsely alleged that the deadly shooting, which took the lives of 20 children and two teachers, was part of a ploy by the American government to seize guns.
According to the latest ruling, Jones will have to pay $150 million for violating Connecticut's Unfair Trade Practices Act and $323 million for the plaintiff's attorney fees.
"The record clearly supports the plaintiffs' argument that the defendants' conduct was intentional and malicious, and certain to cause harm by virtue of their infrastructure, ability to spread content, and massive audience including infowarriors," the judge wrote.