The News
Actor Sean Penn visited Kyiv on Tuesday and gifted one of his Oscar statuettes to Ukrainian President Volodymyr Zelenskyy, telling the leader, "I'll feel much better knowing there's a piece of me here."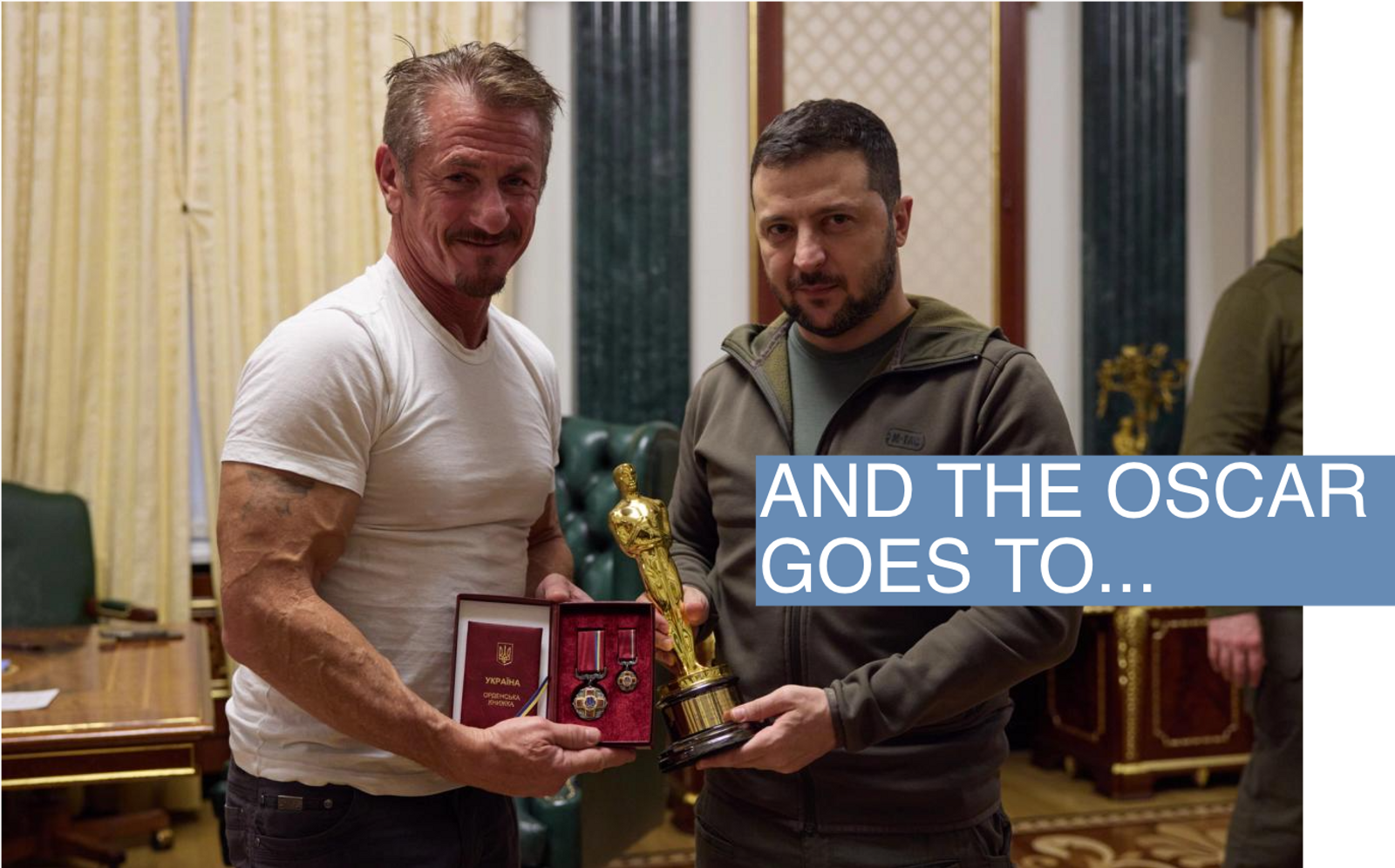 Know More
Video shows Penn pulling the statuette out of a suitcase and handing it to a surprised Zelenskyy.
"It's just a symbolic, silly thing," Penn said. "But if I know it is here with you then I'll feel better and strong enough for the fight."
He added: "When you win, bring it back to Malibu."
Penn won the Academy Award for Best Actor for the mystery drama "Mystic River" and for "Milk," the biopic of gay rights activist Harvey Milk. It's unclear which statue Zelenskyy received.
Penn has been a staunch supporter of Ukraine, and was one of the first celebrities to visit the country after Russia's invasion in February 2022, as part of a documentary he was working on.
Penn, the founder of the nonprofit CORE, had previously said he would "smelt" his Oscar statues if the Academy Awards didn't invite Zelenskyy to be part of its broadcast earlier this year.
During their meeting in Kyiv, Zelenskyy presented Penn with an Order of Merit honor.