The News
Facebook's parent company Meta said on Wednesday that it would cut more than 11,000 jobs, reducing the size of its team by about 13% in the first mass layoffs in the firm's history.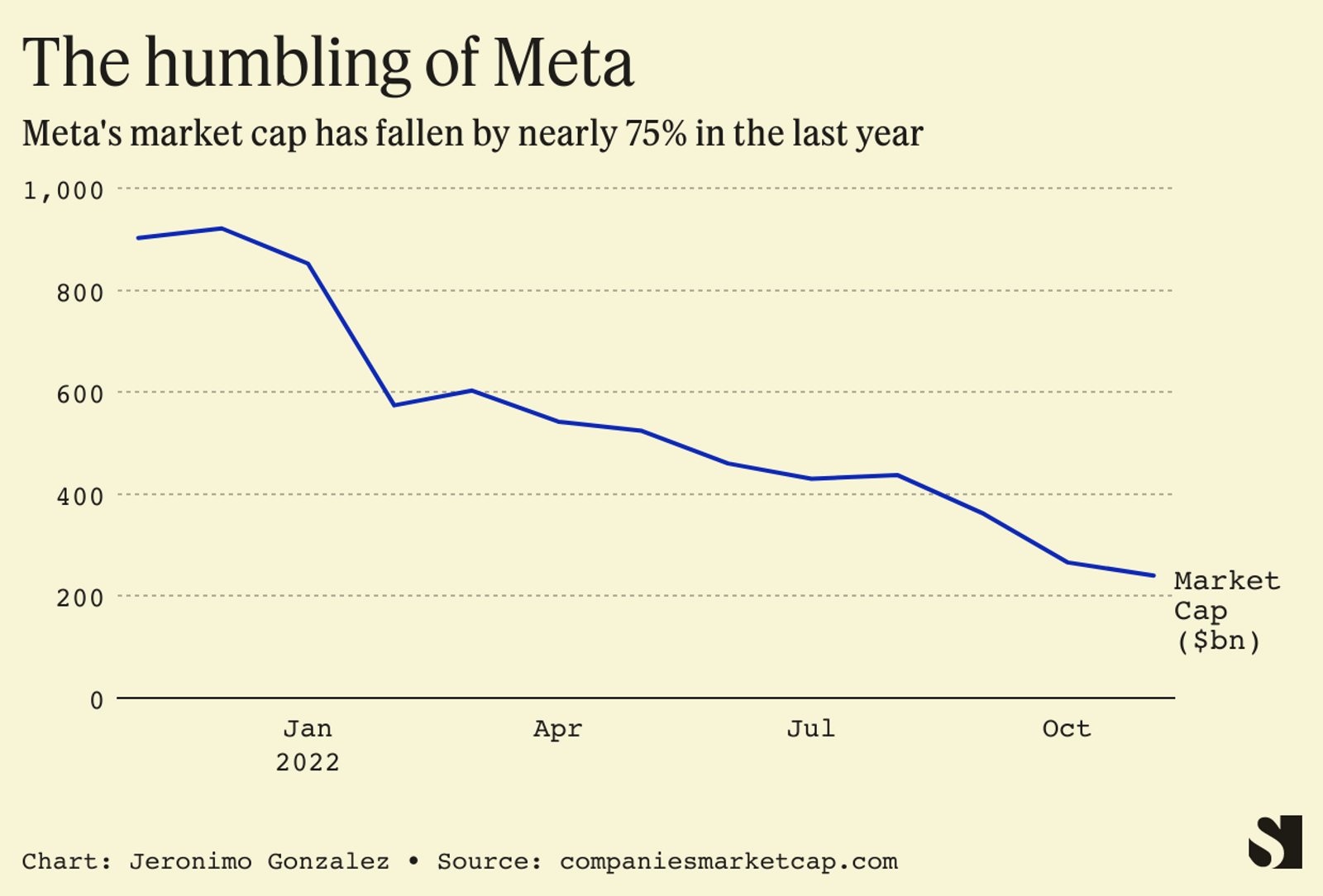 Know More
"Today I'm sharing some of the most difficult changes we've made in Meta's history," Chief Executive Mark Zuckerberg said in a message to employees. "I've decided to reduce the size of our team by about 13% and let more than 11,000 of our talented employees go."
The sweeping job cuts at Meta — the first in the corporation's 18-year history — follow mass layoffs at Twitter last week under Elon Musk's new leadership and another round of culls at Microsoft in October. Meta also plans to extend its hiring freeze through the first quarter.
Zuckerberg said that he, like others, had predicted the surge of e-commerce at the start of the COVID-19 pandemic was a "permanent acceleration" and as a result increased the company's investments. "I got this wrong, and I take responsibility for that," he wrote, saying that things "did not play out" as he expected and that factors including the economic downturn and growing competition had led to lower-than-expected revenues.
Meta had reported more than 87,000 employees worldwide at the end of September across its different platforms, which include Facebook, Instagram, and WhatsApp.
Shares in Meta rose 5% in pre-market trading on Wednesday, after weeks of concerns among investors about Zuckerberg's big bet on his metaverse virtual-reality project.
The company said every member of staff would soon receive an email explaining what the layoffs meant for them. It also listed some details about the severance pay, health insurance, and immigration support employees could expect in the U.S., adding that support for Meta staff in other countries would be "similar".
"I want to take accountability for these decisions and for how we got here. I know this is tough for everyone, and I'm especially sorry to those impacted," Zuckerberg said.