The News
Sanaa Seif, the sister of jailed British-Egyptian activist Alaa Abd El-Fattah, said Tuesday that she did not know if her brother was alive after he stopped drinking water to escalate his six-month hunger strike in an Egyptian prison.
Seif voiced concerns about Abd El-Fattah's condition during a press conference at the COP27 climate summit in Egypt, drawing a large crowd on the sidelines of the event.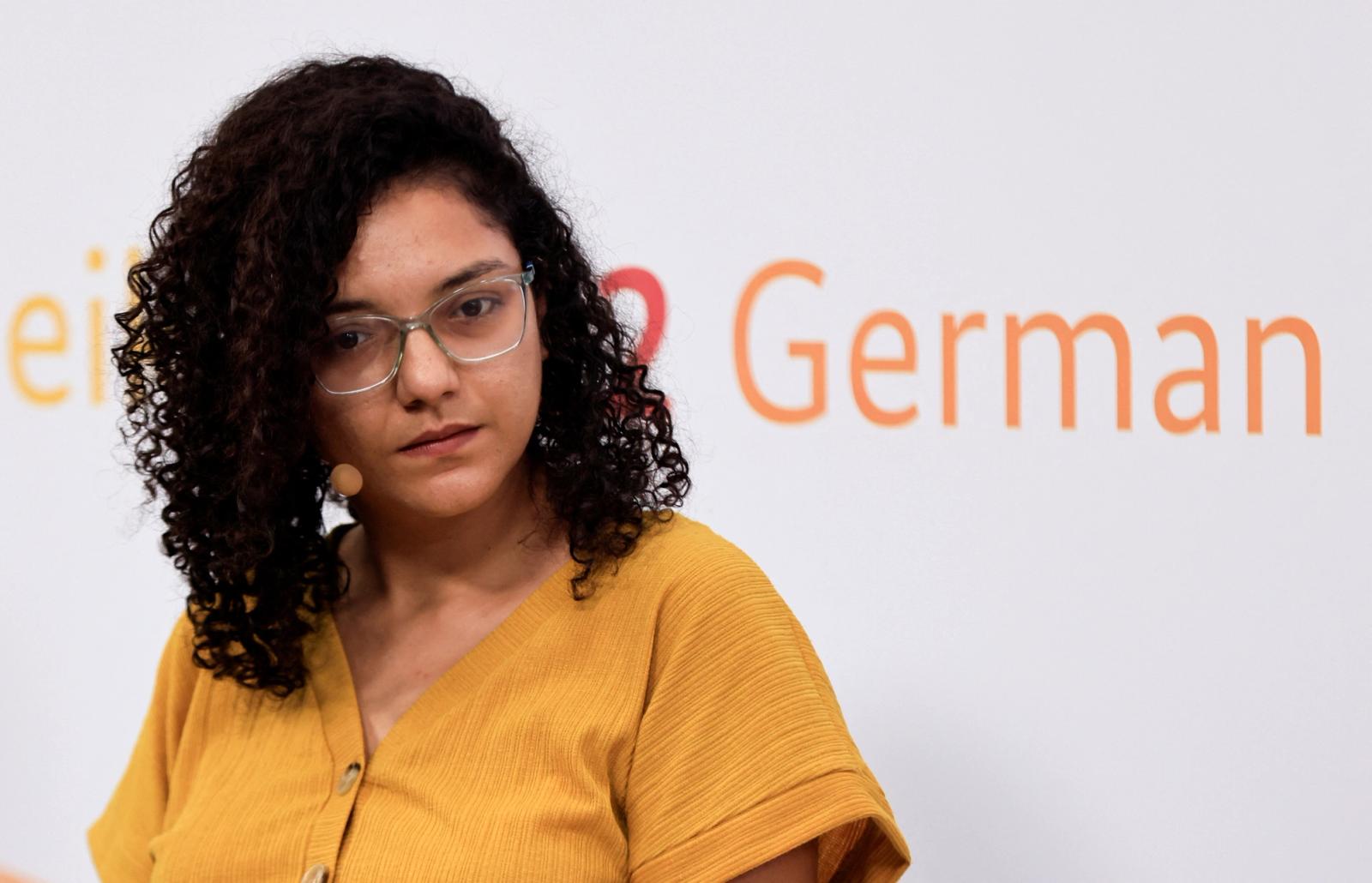 Know More
Abd El-Fattah was among the leading activists in the country's 2011 uprising, and has been in jail for more than a decade. In 2019, he was sentenced to five more years in prison after being accused of spreading false information on the mistreatment of inmates in Egyptian jails.
He began a hunger strike in April, and stopped drinking water on Sunday – just as the climate summit began.
Seif, who has been advocating for her brother's release from Britain, traveled back to Egypt for the global climate summit, which draws leaders, activists, and executives from all around the world.
"Are they force-feeding my brother right now? Is he handcuffed in a bed put on IVs [intravenous therapy] against his will? This is what it sounds like to me," Seif said at the press conference in the German pavilion at the summit. "If that is the case, then he has been plunged into a worse nightmare than he was already in."
She demanded for "proof of life," adding that the British embassy should be allowed to see him.
Egypt's government has publicly said that Abd El-Fattah is getting "healthcare" available to all inmates while France's president Emmanuel Macron said President Abdul Fattah al-Sisi had assured him that the country was "committed" to ensuring the activist's wellbeing, the BBC reported.
Abd El-Fattah's case and concerns for his health are drawing increasing attention at the global climate summit.
On Tuesday, the United Nations High Commissioner for Human Rights Volker Turk issued a statement calling for the government's immediate release of the activist and to "provide him with the necessary medical treatment."
British Prime Minister Rishi Sunak also raised Abd El-Fattah's case with Sisi at COP27 and his government is trying to push for the activist's release, CNN reported.
"I did not get any response," Seif said, referring to her calls to the British government to get proof that her brother was still alive.