The News
Republican Florida Gov. Ron DeSantis won reelection Tuesday, comfortably defeating former Gov. Charlie Crist, multiple networks projected.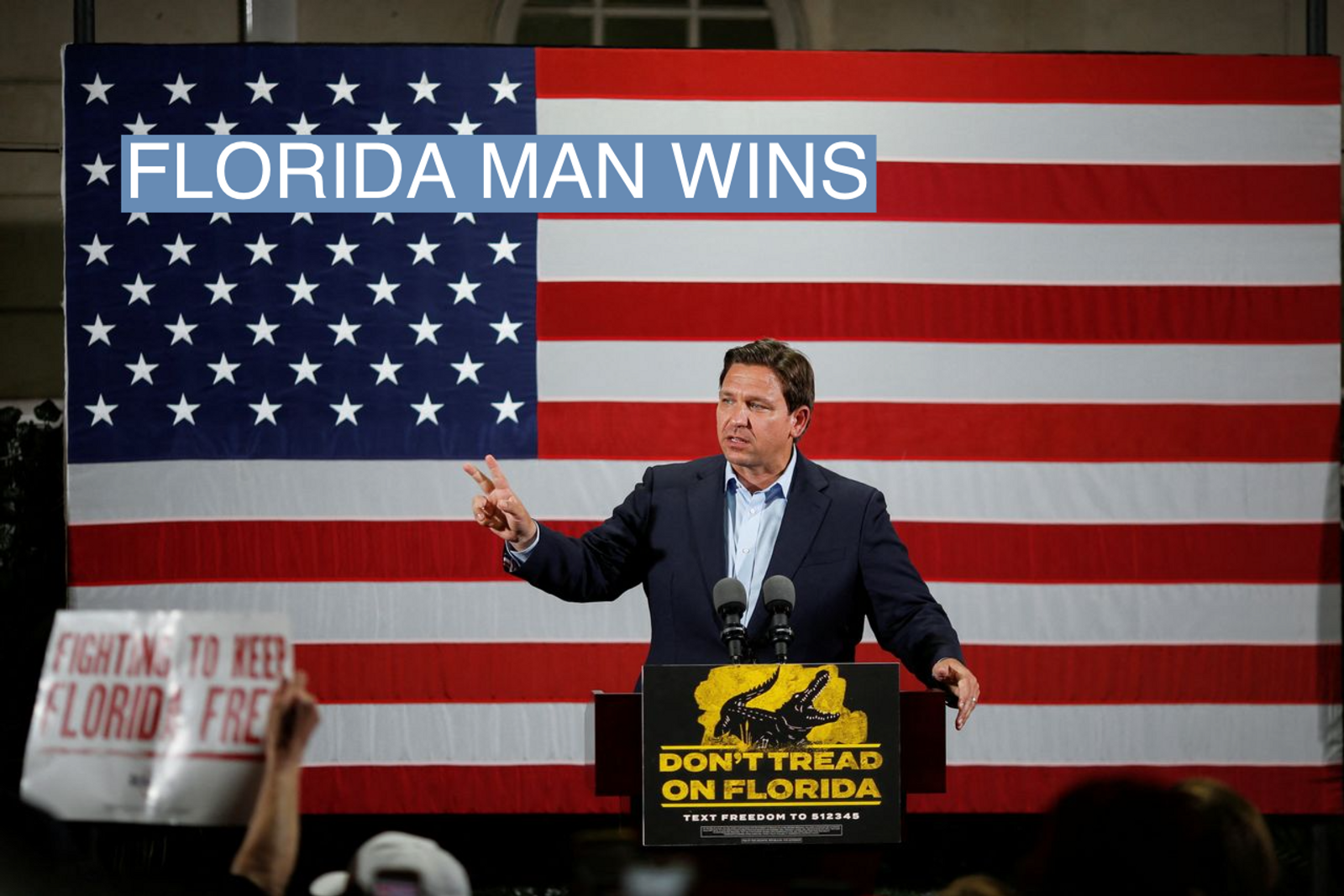 Know More
Two decades ago Florida was seen as a reliable purple state. But it has become more Republican in recent years with increasingly uncompetitive races. The gubernatorial election this year was no different, with DeSantis securing a comfortable 11-point lead over Crist in some of the most recent polls.
Many pundits saw Florida's race as the epitome of the larger culture wars in the U.S. DeSantis is a staunch MAGA Republican, a term referring to Trump's "Make America Great Again" slogan, and is widely believed to harbor his own ambitions for a 2024 presidential bid. He doubled-down on his more controversial policies during the campaign trail, calling for limiting LGBTQ-conversations in public schools and flying refugees that seek asylum in Florida to sanctuary cities across the country. He also promised to expand recovery funding as the state rebuilds after Hurricane Ian.
While DeSantis did not campaign on expanding Florida's 15-week ban on abortions, many poltical observers believe he has plans to introduce more restrictions during a second term as govenor.
Crist ran as a moderate, hoping to lure disillusioned Republicans who supported him during his stint as Governor of Florida and before his switch to the Democratic Party. He has campaigned as a defender of reproductive rights and a champion of increasing access to voting, promising to overturn several DeSantis mandates that have limited mail-in ballots.