The News
Democrat Gretchen Whitmer has won reelection as governor of Michigan, surviving a challenge from Republican Tudor Dixon, according to a call from Fox News.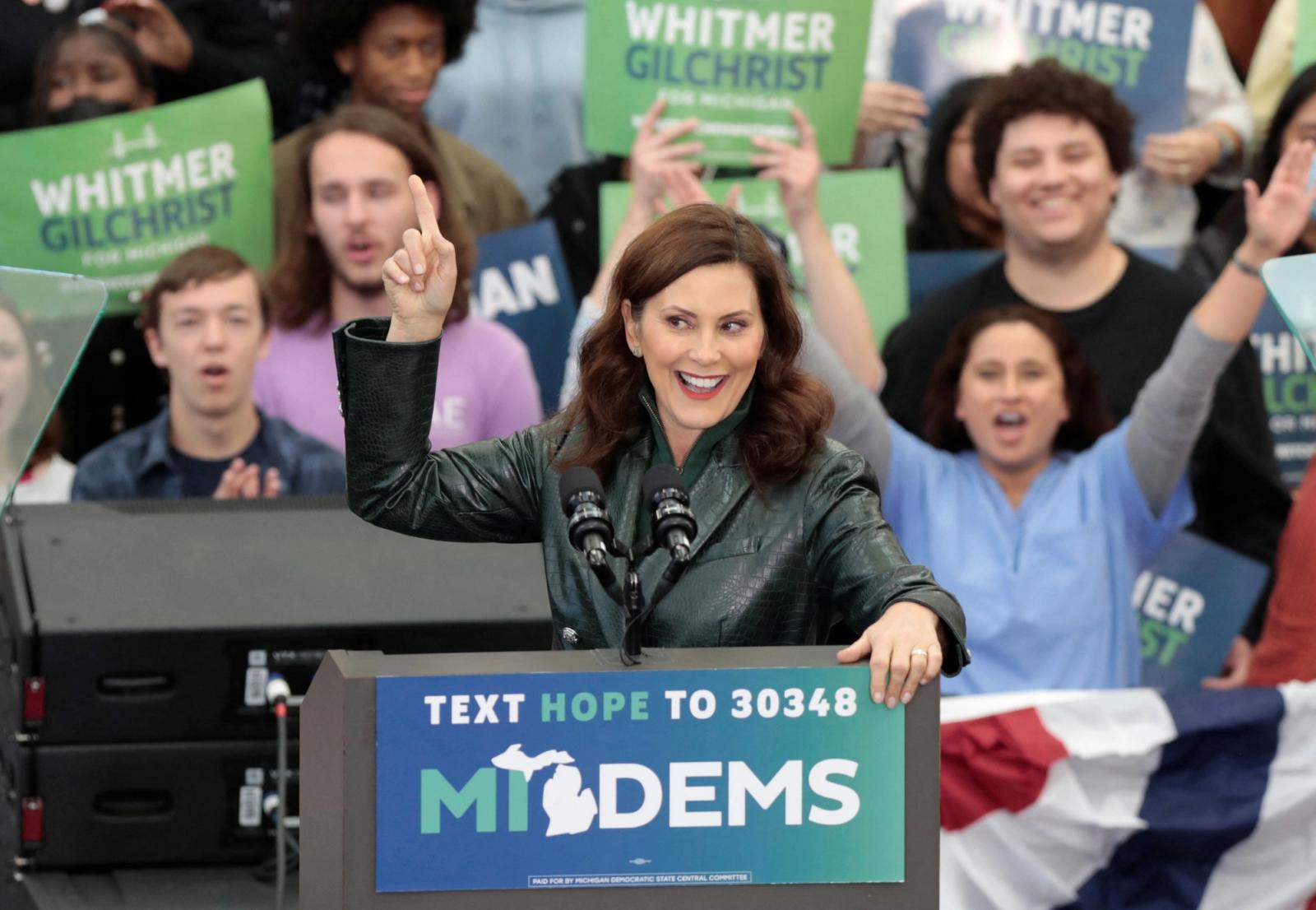 Know More
Michigan was a key battleground state and a crucial indicator on whether blue-collar, White voters were willing to embrace a pro-MAGA rhetoric, a term referring to Donald Trump's "Make America Great Again" slogan. But days before the election, polls showed Whitmer edging above Dixon.
Central to both contenders' campaigns was abortion, with Whitmer promising to protect women's right to choose. She backed a statewide referendum that would codify the right to an abortion. Dixon, on the other hand, promised to support any initiative that would ban or restrict abortion in the state, even restricting access in cases of incest or rape.
Another key issue for Whitmer was school safety. She emphasized her administration's expansion of school security while proposing more gun control measures.
Dixon's campaign focused on criticizing Whitmer's handling of the COVID-19 pandemic, with the Republican nominee trying to convince voters that lockdowns hindered Michigan's economy and severely impacted students' education.
She also promoted herself as a defender of conservative social values, promising to ban transgender students from competing in high school sports and removing books with overtly sexual or racial themes from school bookshelves.