The News
Republican Brian Kemp won a second term as Georgia governor Tuesday, fending off a challenge from Democrat Stacey Abrams for the second time in four years. Abrams conceded the race late Tuesday.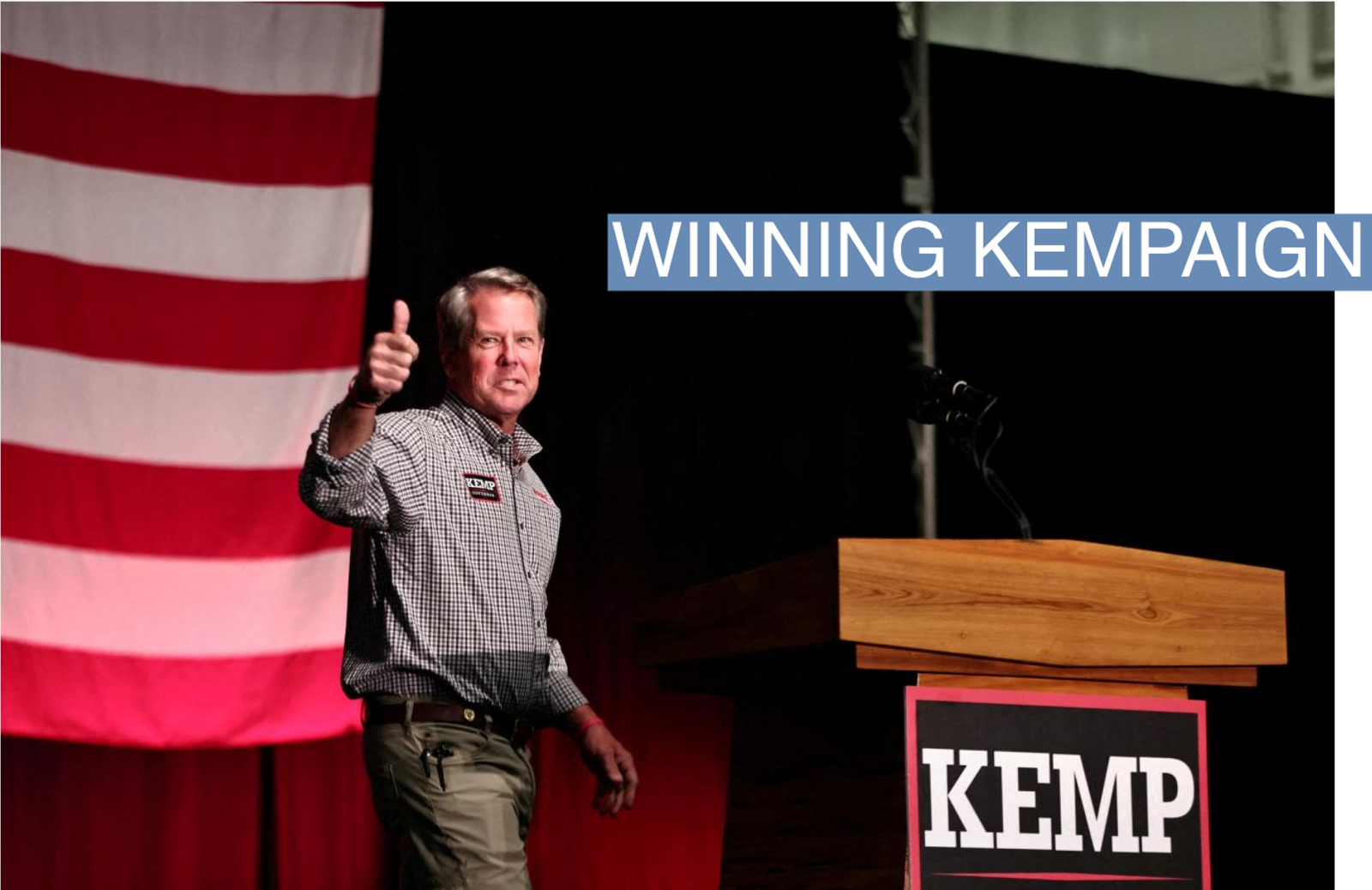 Know More
The election marked a rematch between Abrams and Kemp, political rivals who faced off in a tight race for governor in 2018.
Since then, Abrams has gained a national profile as a voting rights advocate and Democratic Party star. She ran on a progressive platform focused on protecting abortion rights, expanding Medicaid, and ensuring voter access.
Kemp emphasized his record as an incumbent, citing economic development gains and Georgia's designation as the first state to eliminate COVID restrictions. Controversial Republican-backed legislation that Kemp signed into law related to abortion, guns, and elections also took center stage throughout the race.
As governor, Kemp resisted former president Donald Trump's call to convene a special session of the Georgia Legislature to illegally overturn Joe Biden's win in the state. Kemp survived a fierce primary challenge from former U.S. Sen. David Perdue, who was backed by Trump and who echoed his false claims of a stolen election.
While Trump repeatedly disparaged Kemp during the primary, he largely stayed out of the general election as Kemp faced off against Abrams.