The News
United Nations Secretary General Antonio Guterres told attendees at the COP27 summit in Egypt on Monday that the world must "cooperate or perish" to avoid climate catastrophe.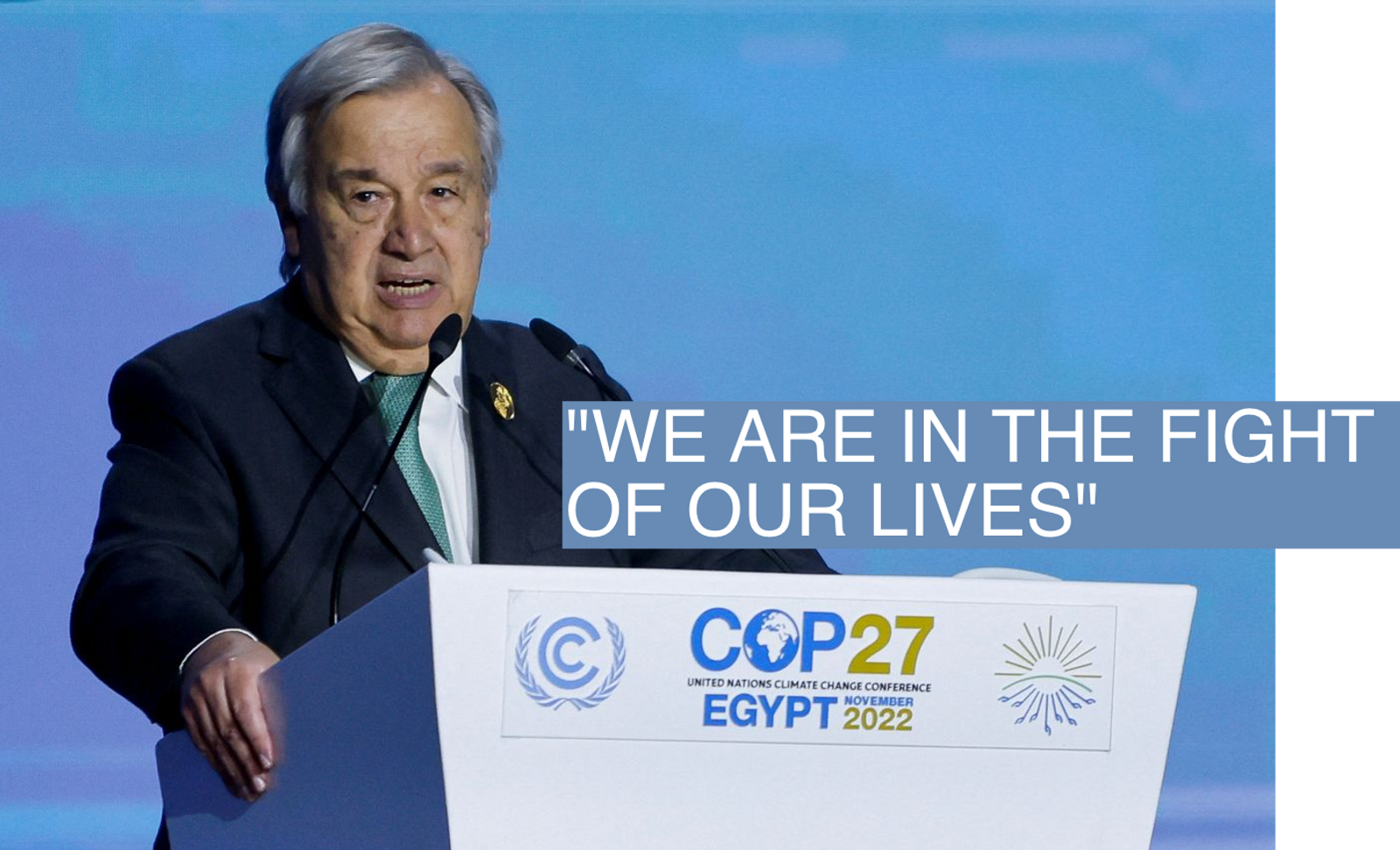 Know More
"Greenhouse gas emissions keep growing, global temperatures keep rising, and our planet is fast approaching tipping points that will make climate chaos irreversible," said Guterres at the latest climate change conference in the resort town of Sharm el-Sheikh. "We are on a highway to climate hell with our foot still on the accelerator."
Guterres told country leaders that humanity faced a clear choice: to "cooperate or perish," singling out the U.S. and China — the world's biggest polluting countries — as bearing a particular responsibility to help the world cut emissions.
The U.N. chief called on developed countries to take the lead in bending the global emissions curve, and to stay on track with the 2015 Paris Agreement, which aims to limit global warming by 1.5 degrees Celsius.
He also urged the creation of a "Climate Solidarity Pact" between developed and developing economies — and separately, between developed and emerging economies — to tackle the growing crisis.
Recent research has shown that the world's wealthiest countries are largely responsible for climate change, while poor countries shoulder the burden — quantifying the inequity in climate histories that many have long pointed out.