The News
A joint investigation by the Bureau of Investigative Journalism and the Sunday Times found that an Indian computer hacking group allegedly targeted dozens of British government officials, businessmen, and journalists critical of Qatar ahead of the FIFA World Cup this month.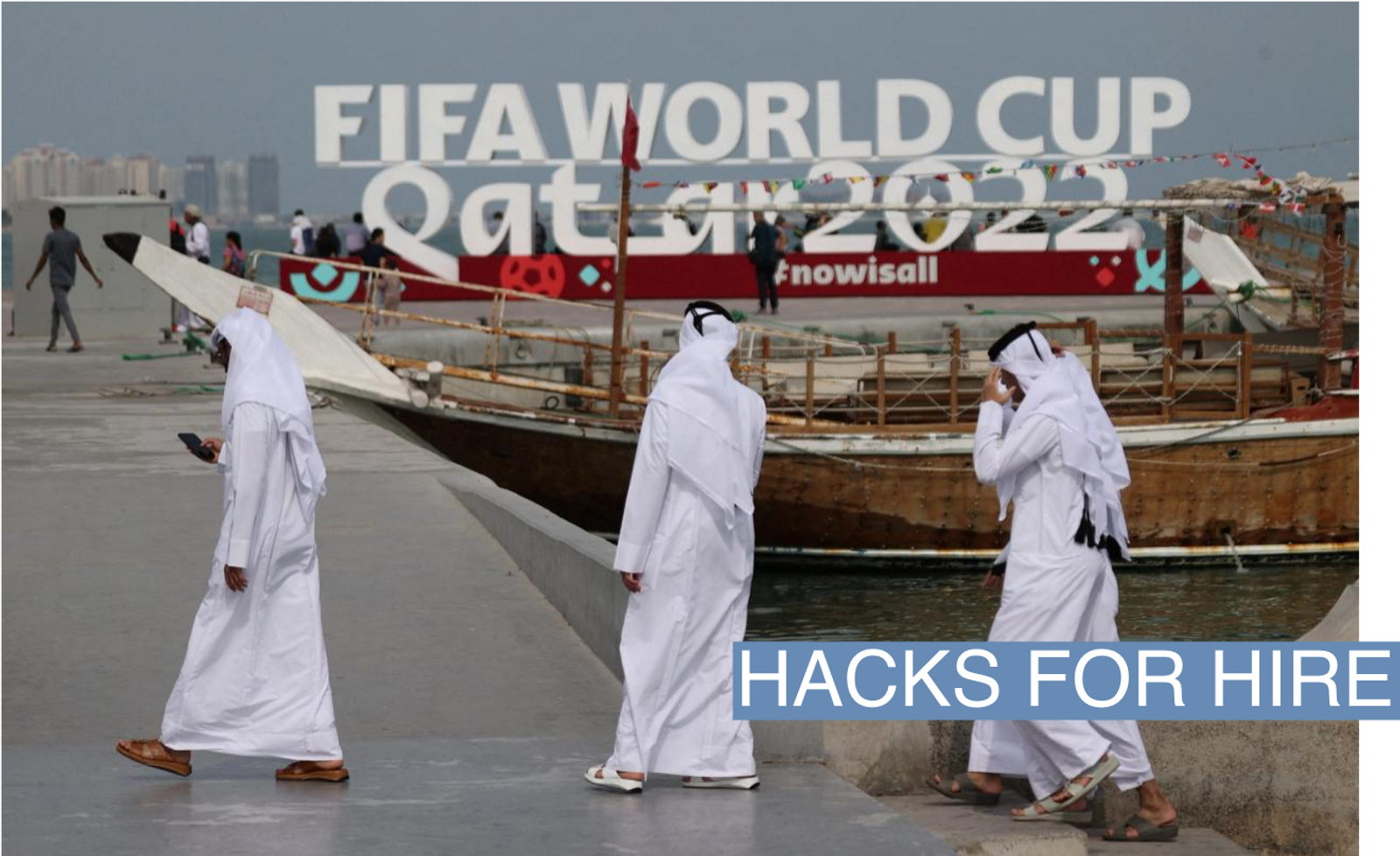 Know More
The investigation found that criminal activity began in 2019, and was allegedly commissioned by "one particular client," which the partner organizations claimed was the Qatari regime. Qatari authorities denied all allegations of wrongdoing, saying that they were "patently false and without merit," according to reports.
Journalists uncovered leaked documents from the group's database, which showed that hackers targeted the private email accounts of more than 100 high-profile victims.
Undercover reporters from the Sunday Times also traveled to India, disguised as corporate investigators looking to hire computer hackers.
From an apartment in the Indian tech city of Gurugram, the reporters found that the hacking group, which calls themselves WhiteInt, had been hired by Qatari authorities via a Swiss-based investigator. Seven British private investigators were among the people on the client list.
Those who were targeted include Michel Platini, the former head of European football. He was hacked shortly before approaching the French police with corruption allegations relating to the 2022 World Cup, according to the investigation.
Platini told AFP that he was "surprised and deeply shocked" by the report.
Germany-based lawyer Mark Somos, who filed a complaint about the Qatari royal family to the United Nations Human Rights Council, also had his private emails hacked, along with Jonathan Calvert, an editor at the Sunday Times who had led an investigation exposing wrongdoing that led FIFA to select Qatar as the host of the World Cup in 2010.