The News
Former South Korean leader Moon Jae-In said he will have to give up his two pet dogs that were gifted to him in 2018 by North Korea's Kim Jong Un, because of lack of payments for their wellbeing from the current South Korean government, Reuters reported.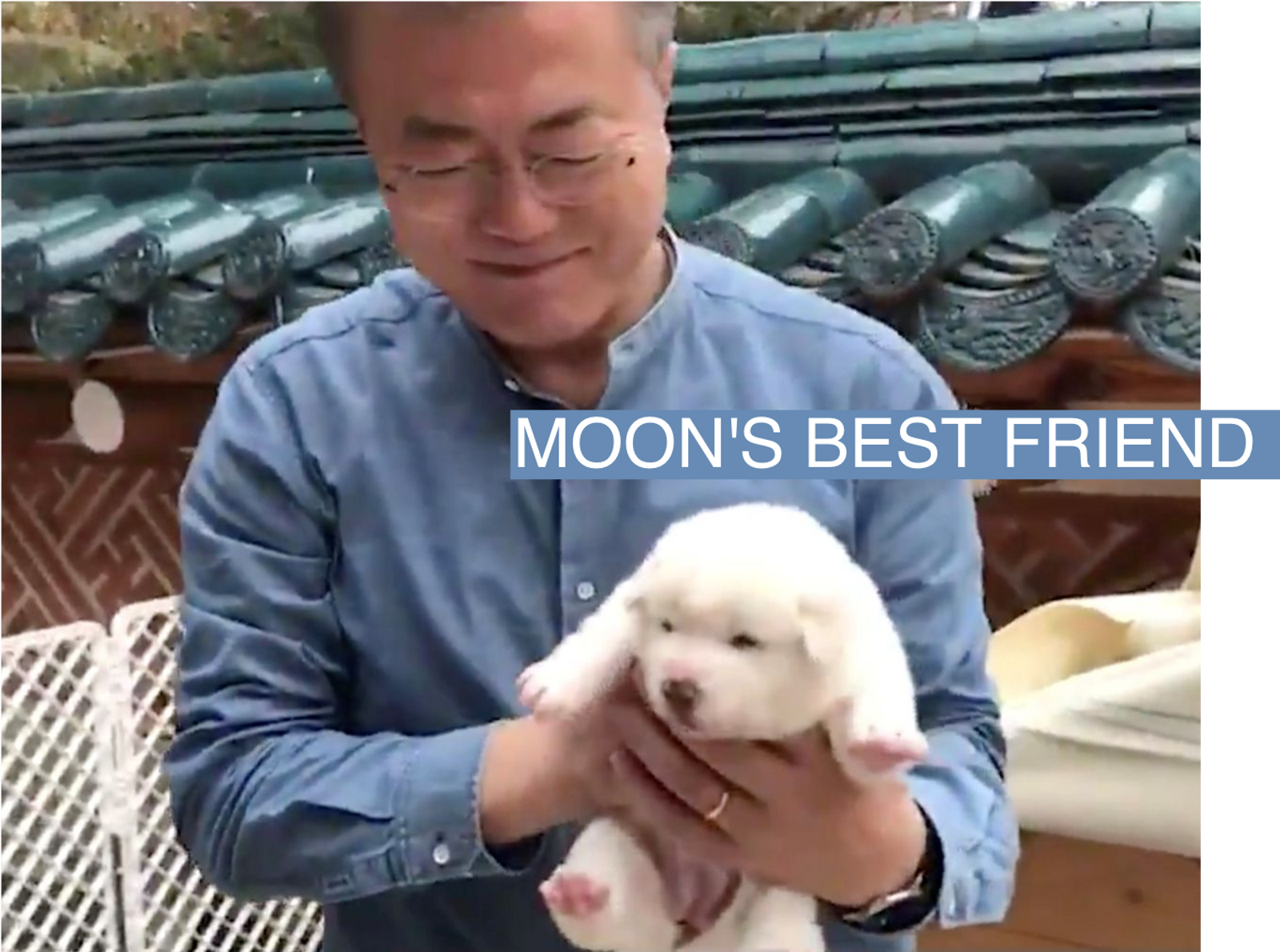 Know More
In a statement on Facebook, Moon's office said that he would have to return the two white Pungsan breed dogs, named Gomi and Songkang, as well as the puppy of one of the dogs, to the office of his successor, Yoon Suk-yeol.
Moon had raised the two dogs since their arrival in South Korea in 2018, and took them to his personal residence once he left office in May.
Last year, Gomi gave birth to seven puppies – six of which were rehomed while one remained in Moon's care.
The dogs are legally considered state property as they were gifted to Moon while he was president. However, in a special arrangement, Yoon agreed to let Moon keep the dogs in his care.
However, Moon's office alleged that the current government has not yet provided him monthly payments of around $1,800 to cover the dog's expenses, forcing him to give them up to the current president. Moon claimed the lack of payments was due to "unexplained opposition" from Yoon's office.
"The presidential office seems to feel negatively toward entrusting the management of the Pungsan dogs to former President Moon," his office wrote on Facebook, adding that the decision to return the dogs was "regretful" given Moon's attachment to his pets.
Yoon's office denied the claims and said that discussions among the government agencies were still ongoing.