The Scoop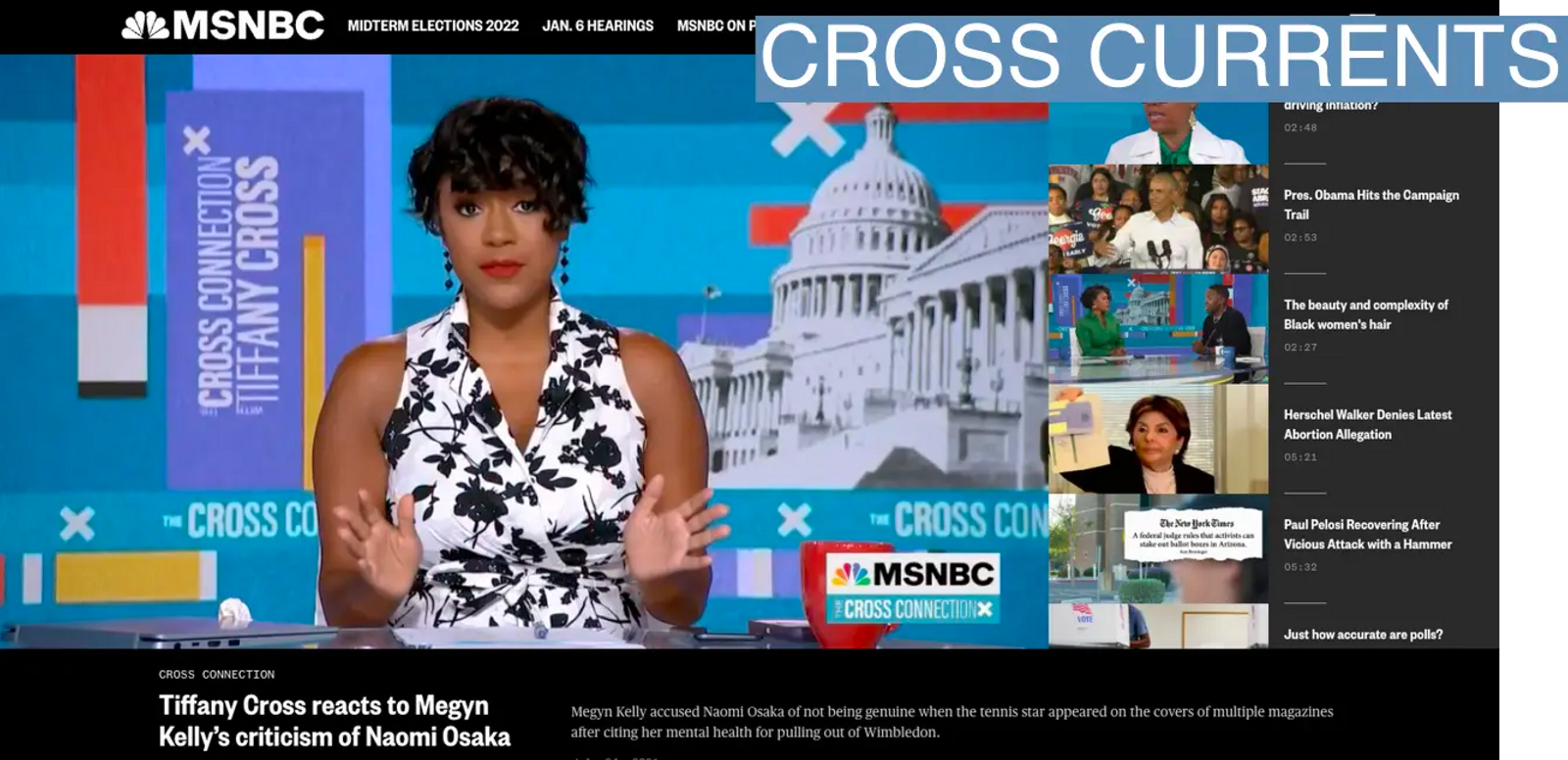 More than 40 African-American political leaders are demanding a meeting with MSNBC president Rashida Jones over the network's decision not to renew weekend host Tiffany Cross' show.
In a letter circulated in recent days and obtained by Semafor, civil rights figures including NAACP president Derrick Johnson and Color of Change president Rashad Robinson, as well as media personalities including the former ESPN commentator Jemele Hill criticized Jones for the move. The letter requests a meeting to "discuss a path forward that is restorative to the reputation and dignity of Ms. Cross."
"We are deeply disappointed in the abrupt cancellation of the Cross Connection and the unexpected ouster of its host, just four days before a critical midterm election," the letter says.
The letter also admonishes the network for not renewing Cross after she was the subject of a lengthy recent segment on Tucker Carlson's Fox News show in which he described her rhetoric as "genocidal talk."
"His intentional misrepresentation of her platform amounted to no less than a direct attack, and should have engendered immediate defense and support of Ms. Cross by her parent network. Instead, it appears that NBCUniversal has allowed Fox News to dictate its hiring and unwarranted firing decisions. We cannot afford to be bullied by those who willingly and wantonly drag this country backwards," the signatories write.
In a statement, an MSNBC spokesperson said: "We received a letter signed by several organizations. We are proud of our long history celebrating diversity on and off air at MSNBC and throughout the News Group. This is an ongoing effort, and we'll continue to elevate diverse perspectives and voices during this election season and beyond."

Max's view
The decision not to renew Cross hit on several fundamental programming tensions at MSNBC.
As I wrote in Semafor's media newsletter last night, part of the decision not to renew Cross was rooted in MSNBC's desire to be opinionated but not edgy. Network higher-ups were uncomfortable about a number of comments Cross made, including when she dubbed Justice Clarence Thomas "Justice Pubic Hair on My Coke Can," and when she said that former Trump aide and current View cohost Alyssa Farah "guzzled down that Kool-Aid like it was the bleach your boss once said cured the 'rona.'"
The network has repeatedly said that the comments were not up to its standards, and dismissed the idea that it is not supporting its nonwhite hosts. NBC has said that over the last two years, its news group has elevated 20 nonwhite people to host or anchor programs, and has elevated a similar number of nonwhite executives.
But critics, including some signatories of the letter, disagreed, and point to the decision not to renew Cross and streaming host Zerlina Maxwell as examples that Jones is cutting on-air diversity against the interests of MSNBC's viewers.