Will Trump's outbursts against New York judge affect his fraud trial?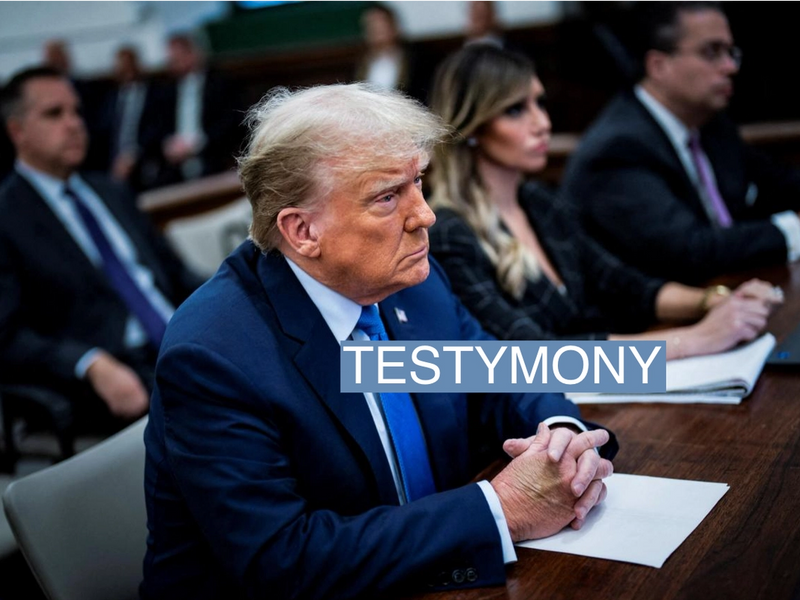 President Donald Trump took the witness stand Monday, clashing several times with the judge presiding over his New York fraud trial, prompting State Supreme Court Justice Arthur Engoron to ask Trump's attorney to "control him."
During his testimony, Trump went on lengthy tangents and avoided directly answering questions, directly blaming Engoron for what he said was a political attack against him.
"I'm sure the judge will rule against me because he always rules against me," Trump said on the stand. Engoron told Trump, "You can attack me in whichever way you want, but please answer the questions."
He later asked Trump attorney Christopher Kise to "control your client," adding, "This is not a political rally, this is a courtroom."
"I beseech you to control him," the judge said. "If you can't, I will."
Engoron warned that Trump's constant outbursts would cause him to draw a "negative inference" on any question Trump is asked.
Trump and his adult sons who are co-defendants in the case have already been found liable of fraud, and the bench trial is determining the amount of damages they must pay.
Trump's testimony was focused not on winning the trial, but convincing his followers that the trial was rigged and he is a victim, writes former federal prosecutor Renato Mariotti. Trump's spin strategy is to provoke the judge into doing "something unwise" to likely prove that this is a political attack against him, Mariotti says, but it's unclear whether this will bear any legal fruit for him given how "outrageous" his behavior has been. Trump's lawyers are going along with the strategy to "ingratiate" themselves with the former president, but these courtroom theatrics are unlikely to impact the trial's results which Mariotti concludes will be "disastrous for Trump."
The chaotic scene inside the courtroom is amplifying calls to allow cameras inside federal courts. "Hearing reporters describe Trump's testimony and loss of control is no substitute for seeing it for ourselves," MSNBC legal analyst Jill Wine-Banks posted on X. The issue is gaining more traction as Trump's Jan. 6 criminal case in D.C. approaches. Some in Trump's legal team have independently called for allowing cameras inside the courtroom for the case, but Trump's team as a whole officially "takes no position" on the matter, according to court documents. Prosecutors are adamantly opposed to cameras, fearing video could enable Trump's supporters to harass witnesses and delegitimize testimony. "Even the knowledge that their images will circulate on social media may temper a witness's initial testimony," prosecutors wrote in a court filing.
Ivanka Trump's testimony may prove more consequential for Trump's outcome, but "his daughter is likely not coming to his rescue," write Andrew Warren and Norman Eisen for the Daily Beast. Both Donald Trump Jr. and Eric Trump have already distanced themselves from their father's business plans during their own testimony, yet they both appeared to contradict or perjure themselves before Engoron. Ivanka, meanwhile, "with her meticulously crafted image and her penchant for cautious public statements," well knows that she risks serious legal trouble if she contradicts "what's painfully obvious" about the overvaluation of her father's properties. Still, given her close relationship to her father, Ivanka could "distance herself from the numbers without expressly repudiating them, while blaming the accountants," the two predict. That would keep her out of hot water but do little to help her father and brothers.