The News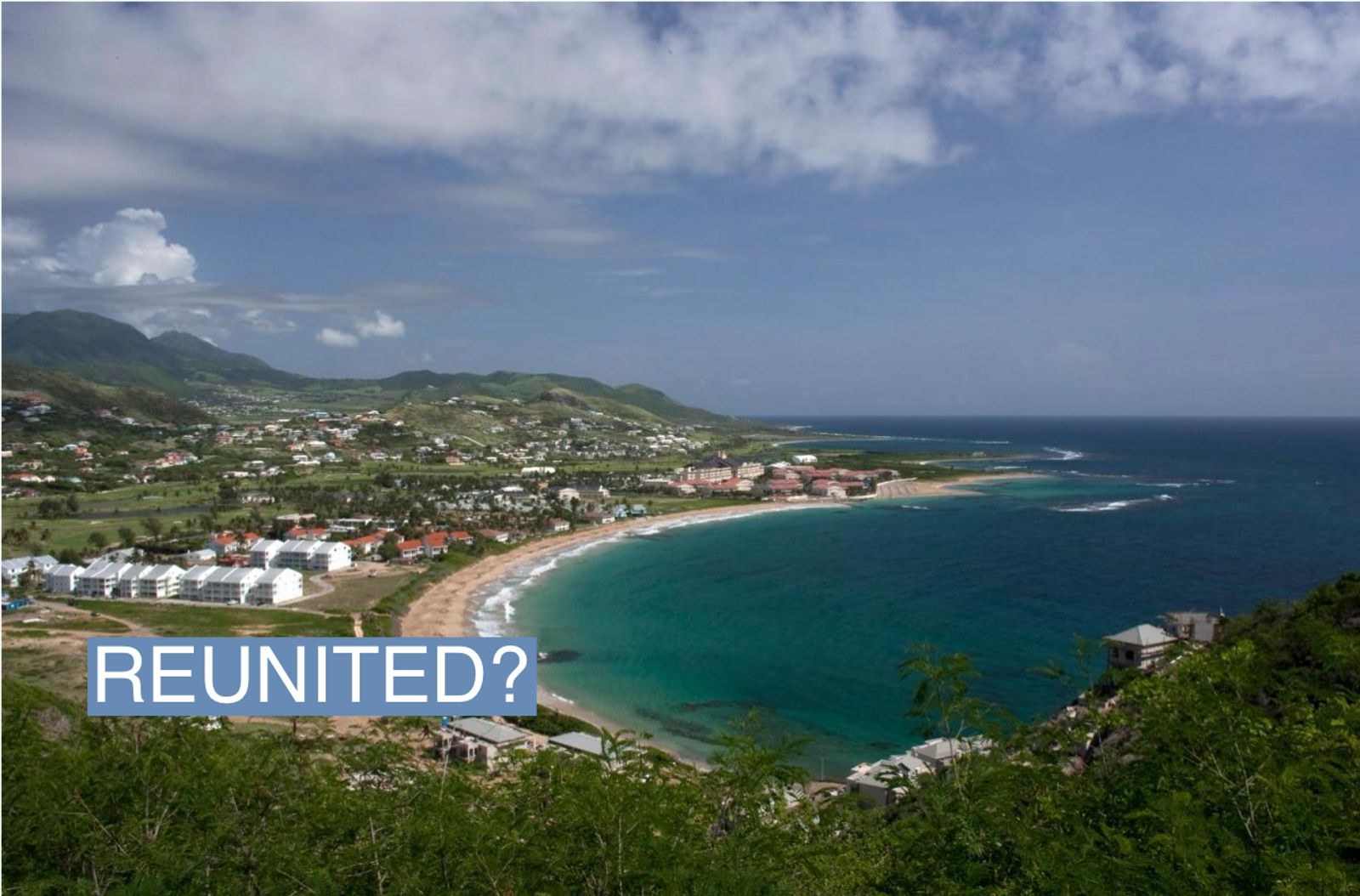 African finance leaders are moving closer to building a trade bloc with the Caribbean that would create a market of 1.3 billion people with a combined GDP of around $3.5 trillion connected across the Atlantic Ocean.
Benedict Oramah, president of the African Export-Import Bank (Afreximbank), told Semafor the bank plans to open an office in the Caribbean early next year. Afreximbank officials traveled to Barbados in September for the first Africa-Caribbean investment forum where they announced plans to work with regional governments to set up a Caribbean Exim Bank with a proposed investment of $700 million.
The African Development Bank (AfDB)  signed a memorandum of understanding with the Caribbean Development Bank in June to collaborate on economic diversification and promoting trade between the regions.
"It could well be an avenue for flow between African and Caribbean businesses, which would be mutually beneficial for the business people," Vincent Nmehielle, the AfDB's secretary general, told Semafor at an investment conference in Côte d'Ivoire's capital, Abidjan.
Looking further ahead, Nmehielle said trade deals between the regions "could leverage the African Continental Free Trade Area," launched last year to eliminate most tariffs between the continent's countries.

Alexis's view
The drive to build economic ties between the two regions is part of a broader trend of African nations seeking to reduce their reliance on the West. That approach is most clearly seen in China's financing of infrastructure projects and the refusal of many African countries to condemn Russia, a potential political and military ally for some, over its invasion of Ukraine.
The efforts also mark attempts to formalize the deep cultural and historical links between the regions which go back more than 400 years but are rarely ever exploited economically beyond cultural exchanges.
Closer economic ties between the regions makes sense on both sides of the Atlantic Ocean. African companies could, through partnerships, potentially benefit from the access the Caribbean's biggest brands have to markets in North America where they have a sizable diaspora. In the long term, African companies could find it easier to open offices in the Caribbean and skilled workers would benefit from the exchange of ideas and opportunities to relocate.
And Caribbean economies would be better placed to diversify away from their reliance on tourism through access to an African market of more than 1 billion people.

Room for Disagreement
John Ashbourne, an economist covering emerging markets at Fitch Solutions, said trade flows between Africa and the Caribbean are "very small" and neither region produces a lot of the goods that the other needs. However, he added that there might be exceptions such as facilitating African energy exports to the Caribbean.
Ashbourne cited International Trade Centre figures estimating that the unrealised potential for African exports to the Caribbean is $171 million. "Reaching this potential could well help some African firms, but it's a tiny sum in economic terms," he said.

The View From Barbados
Daniel Best, projects director at the Caribbean Development Bank, held talks with his AfDB counterparts and African business leaders at the investment conference in Abidjan. "Culturally and developmentally we bear many similarities to the continent. It just makes sense in the next stage of our development to seek to move closer together," he said.
Best said closer ties with Africa nations could help the region's small businesses to grow and become exporters. "For our businesses to grow in the region, we need to look beyond our shores and certainly Africa is a rich space in which we can develop," he said.

Notable
China continues to be Africa's largest trading partner. The country is using hybrid rail and sea lines to bypass cargo chokepoints in an effort to speed up trade with the continent, according to the South China Morning Post.