The News
Roughly half of Twitter's 7,500-person workforce has been laid off eight days into Elon Musk's ownership of the company.
Several employees took to Twitter to say that their entire teams have been eliminated.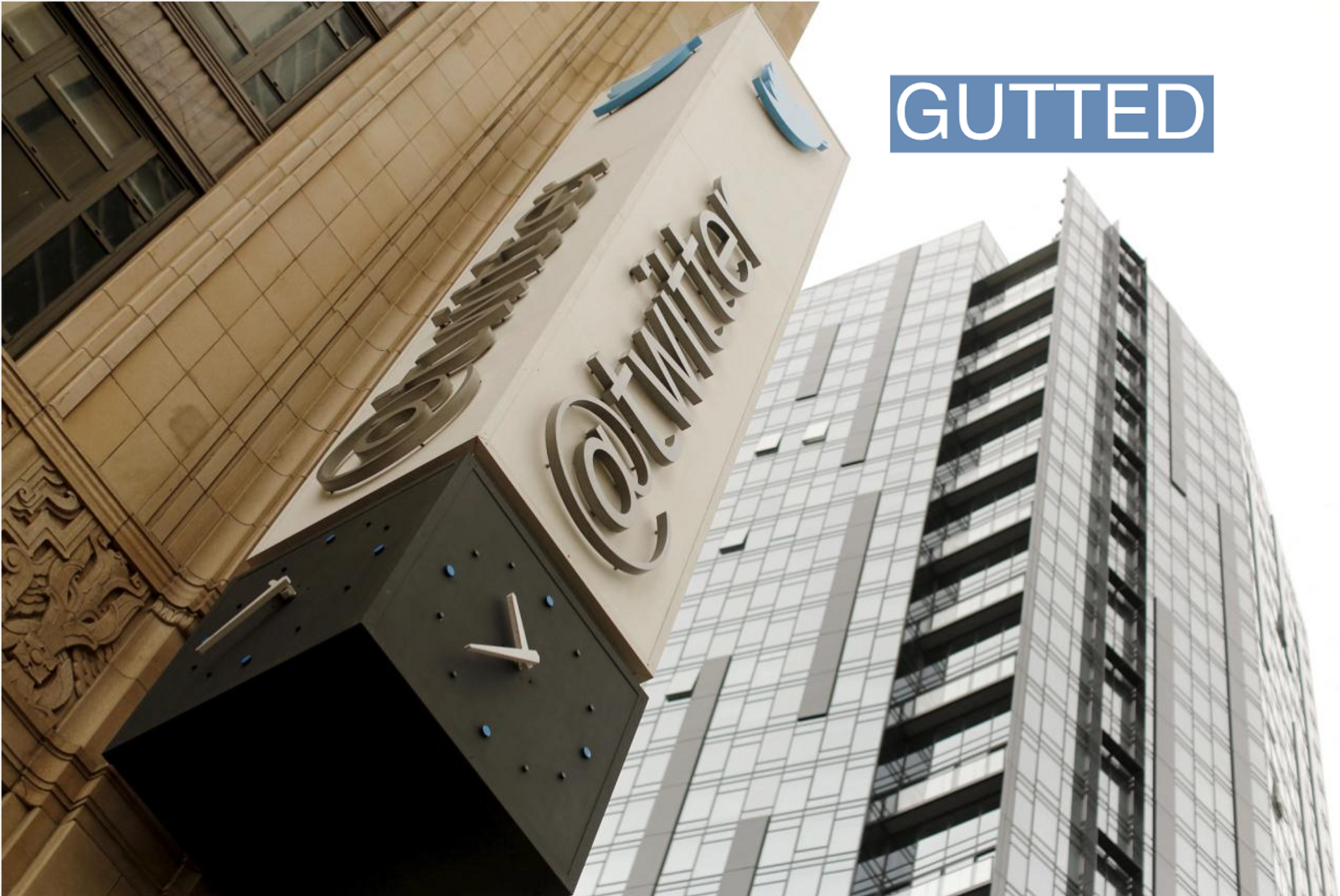 Know More
A former engineering manager on Twitter's Accessibility Experience Team said his entire engineering team has been laid off.
A former Twitter human rights counsel said Twitter's Human Rights team has been cut. The team worked to protect users facing human rights violations around the world.
The team researching ethical artificial intelligence tech and algorithmic transparency "is gone," a former engineering manager said.
Twitter's Curation team, in charge of compiling Twitter "Moments" for breaking news and adding context to trending topics, has been laid off, multiple former employees said.
According to another former employee, Musk fired the team working on a feature that would remove a paywall for news articles at outlets that partner with Twitter. Musk recently heralded that potential feature.
And Twitter's communications and internet technology teams have been drastically downsized, The New York Times reported.