The News
Twitter employees say dismissals have started ahead of expected mass layoffs at the company on Friday.
New owner Elon Musk, the world's richest person, is expected to cut about half of the tech firm's 7500-strong workforce.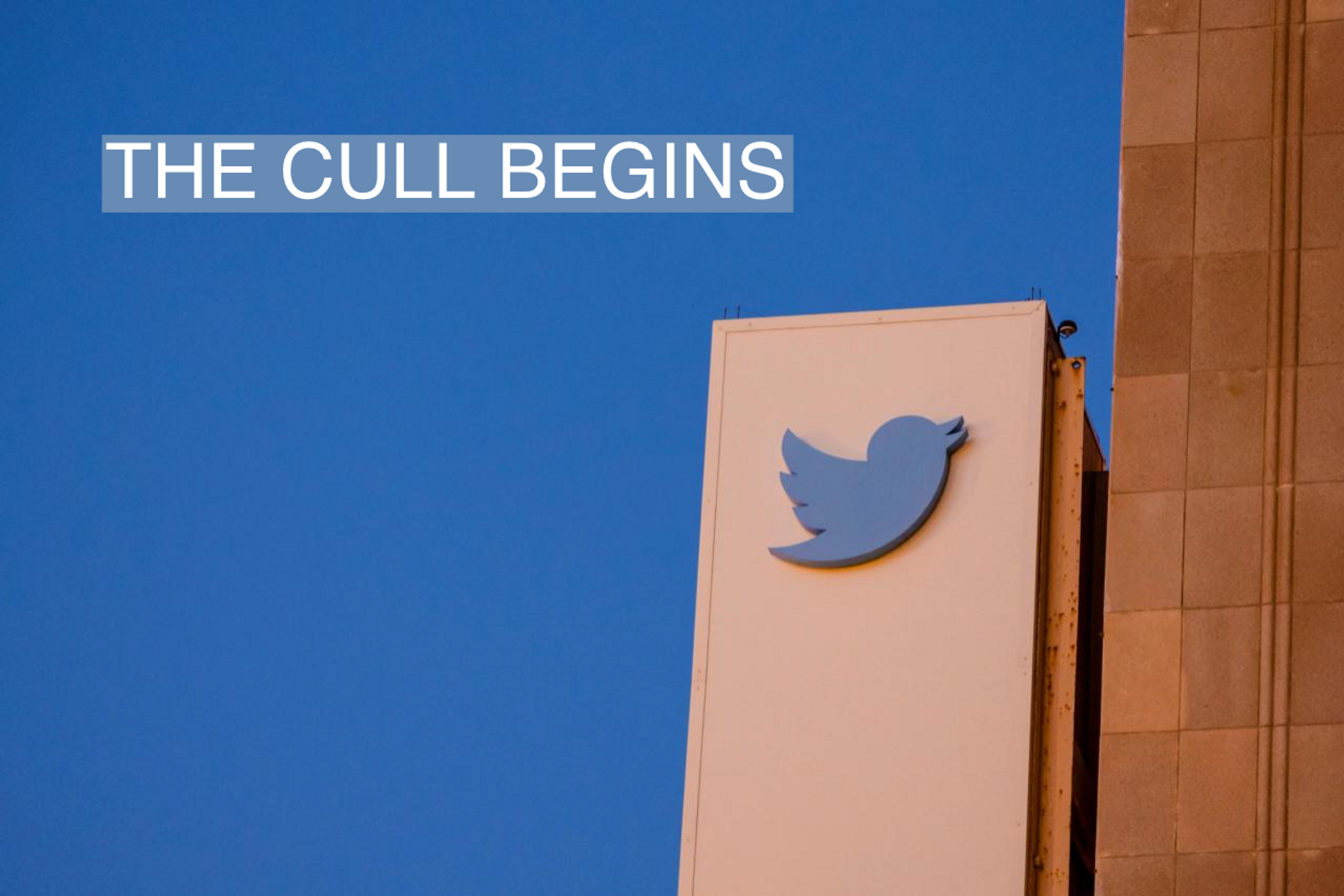 Know More
Late on Thursday the company emailed staff about the upcoming purge, saying job cuts aimed "to place Twitter on a healthy path," according to several versions of the email seen by Semafor.
According to "questions and answers" email seen by AFP, Twitter said that "roughly 50 percent of the workforce will be impacted."
Employees were told to expect an email about their work status — with the subject "Your Role at Twitter" — by 9 a.m. Pacific time on Friday. Those keeping their jobs will be notified on their work emails, while those laid off will receive a message through their personal accounts with "next steps."
By 3 a.m. Pacific time Friday, many workers said they had already received emails confirming that they've lost their jobs. Some reported being locked out of work accounts on Thursday night, without any prior communication or notice.
Twitter temporarily closed its offices on Friday as uncertainty about the company's future swirled.
Some recently fired Twitter employees expressed their anger and sadness on LinkedIn, changing their profile pictures to include a graphic saying #OPENTOWORK.
"I got logged off company Gmail and Slack in the evening along with my teammates," one former software engineer wrote on LinkedIn. "No communication or notice whatsoever." She said that as an H1 visa holder, she would have only 60 days to obtain new employment in the U.S.
On Thursday Twitter employees filed a class action lawsuit against the company, arguing that the mass layoffs did not come with a 60-day advance notice and therefore was in violation of federal and California law.
Twitter employees anticipated these latest job cuts, with some estimating that 50% of the workforce will be laid off.