The News
Investors are getting an insight into how the Chinese stock market would look if China relaxed its pandemic measures, after rumors that the country would amend its zero-COVID policy circulated on social media.
Chinese health authorities, however, were quick to assert Beijing's adherence to the hard-line approach, as the country recorded its highest COVID case count since May on Friday.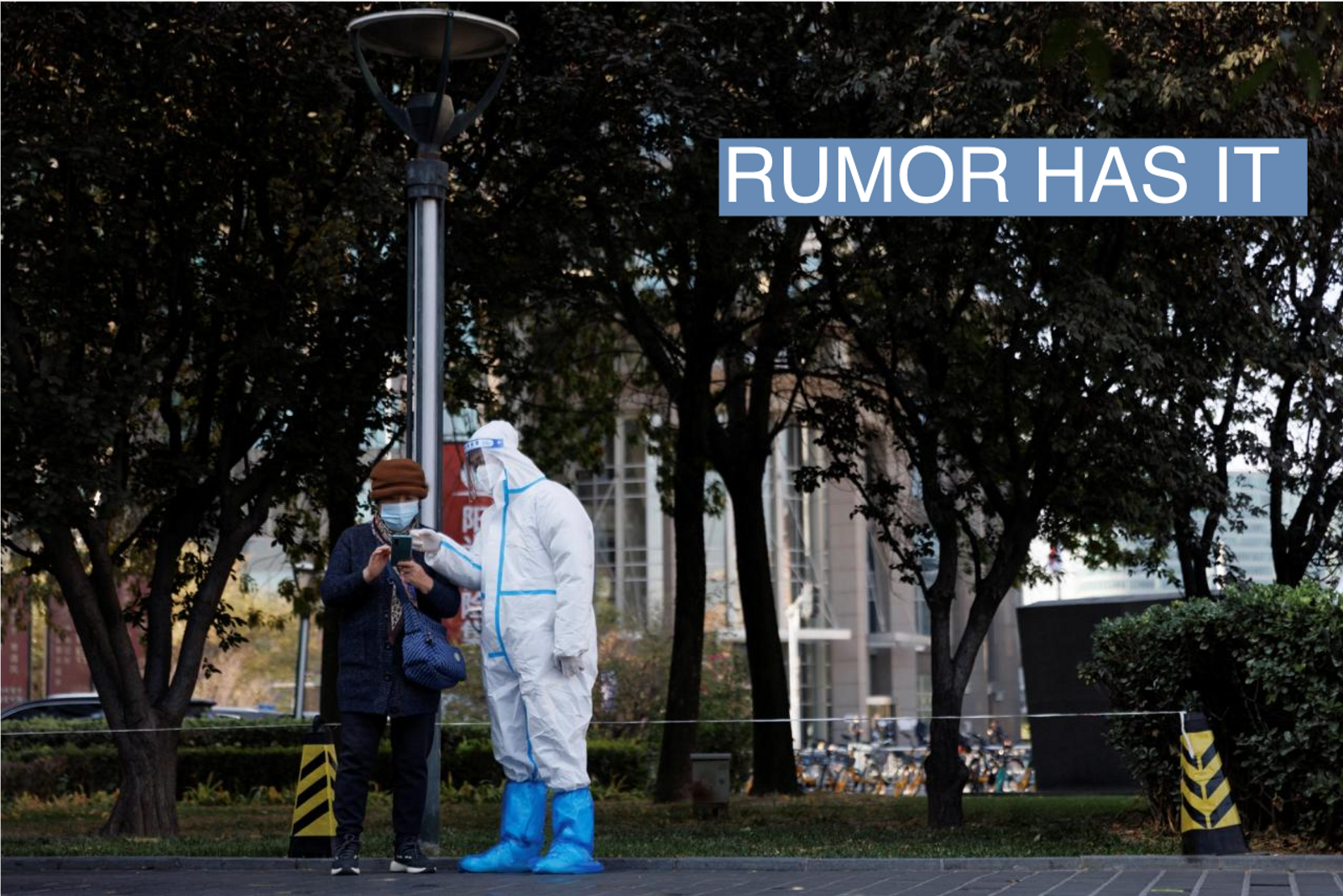 Know More
Chinese stocks shot up at the fastest pace since pre-COVID times this week amid speculation that the country might reopen to the world early next year.
According to Bloomberg, the Hang Seng Index saw its best weekly gain since 2015, with analysts saying that the markets are "chomping on any bits of positive news."
The sudden jump in the market came after stocks slumped earlier this week, as the country recorded more positive cases. Authorities are attributing the uptick in cases to a looming "winter wave," driven by a combination of COVID and the flu.
Despite online censorship, residents in China have voiced frustrations with zero-COVID.
On Thursday, a 3-year-old in Lanzhou, northwest China, died of carbon monoxide poisoning, partly because emergency services took nearly two hours to reach him. His father reportedly attempted to take his son to the hospital himself, but said he was barred from entering at a COVID checkpoint.
The incident, which was detailed on Chinese social media app WeChat, sparked outrage, with users lashing out at Lanzhou authorities for their slow response and "lack of humanity" when it came to lockdown measures.
But at the opening ceremony of China's International Import Expo in Shanghai on Friday, Xi spoke about the country's desire to "share opportunities" with the international community, adding that the country will continue to "open up," without going into specifics.