Will US-China talks on nuclear arms and climate be productive?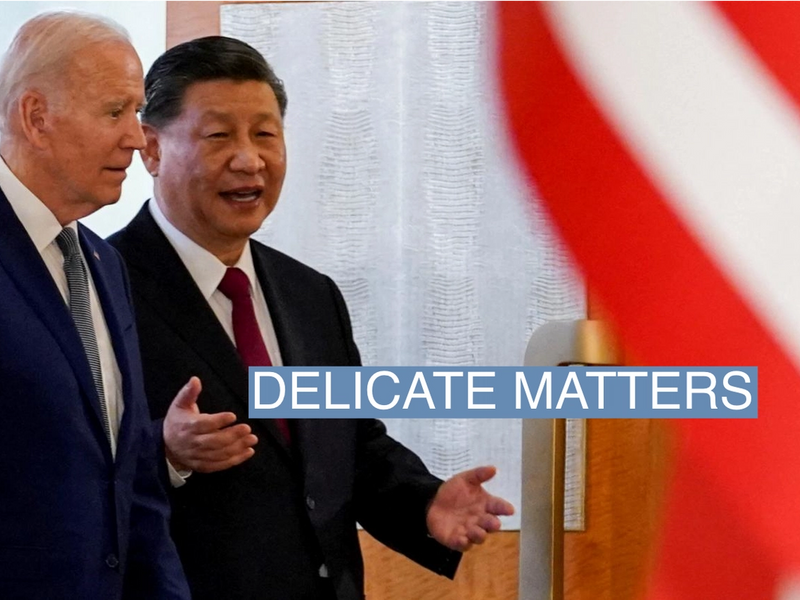 The U.S. and China are expected to hold talks over nuclear arms control next Monday, ahead of a highly-anticipated meeting this month between the two countries' leaders at the APEC summit in California.
U.S. climate envoy John Kerry and his Chinese counterpart Xie Zhenhua will also begin talks on climate change this weekend.
The Monday meeting will allow American officials to get a clearer idea of China's nuclear doctrine, which Washington has accused Beijing of building up. China, on the other hand, has demanded that the U.S. make reductions in its stockpile — the second-largest in the world behind Russia. Arms control and nonproliferation are among the "thorniest of topics" to be discussed between the two powers, the Wall Street Journal writes, and expectations from the talks will likely be "modest," one expert told WSJ. "The hope is if this exchange can be maintained and can happen regularly in the future, that might open up opportunities for more substantive conversations," Tong Zhao from the Carnegie Endowment for International Peace said.
The U.S is also anxious to speak separately with Russia on the countries' nuclear arms treaty — the New Start — after Moscow stepped back from the agreement following its invasion of Ukraine. The Biden administration said it was prepared to speak with Russia on arms control but that China's growing arsenal was complicating those efforts, Bloomberg reports.
Discussions between U.S. climate envoy John Kerry and his Chinese counterpart could lead to bilateral agreements ahead of the COP28 summit in Dubai — similar to those seen before during the 2015 Paris and 2021 Glasgow climate conferences, China Dialogue noted. The discussions will largely focus on China, still the world's largest coal consumer, and how it can cut the deployment of new coal plants, Axios reported. However, given the current fraught U.S.-China relationship, "the question now is whether climate change can remain as a resilient topic between the two most powerful countries on this planet," Li Shuo of Greenpeace told Axios.