The News
Students in Iran have captivated the world's attention as they lead historic protests challenging the regime after the death of Mahsa Amini, a young woman who died in custody of the morality police.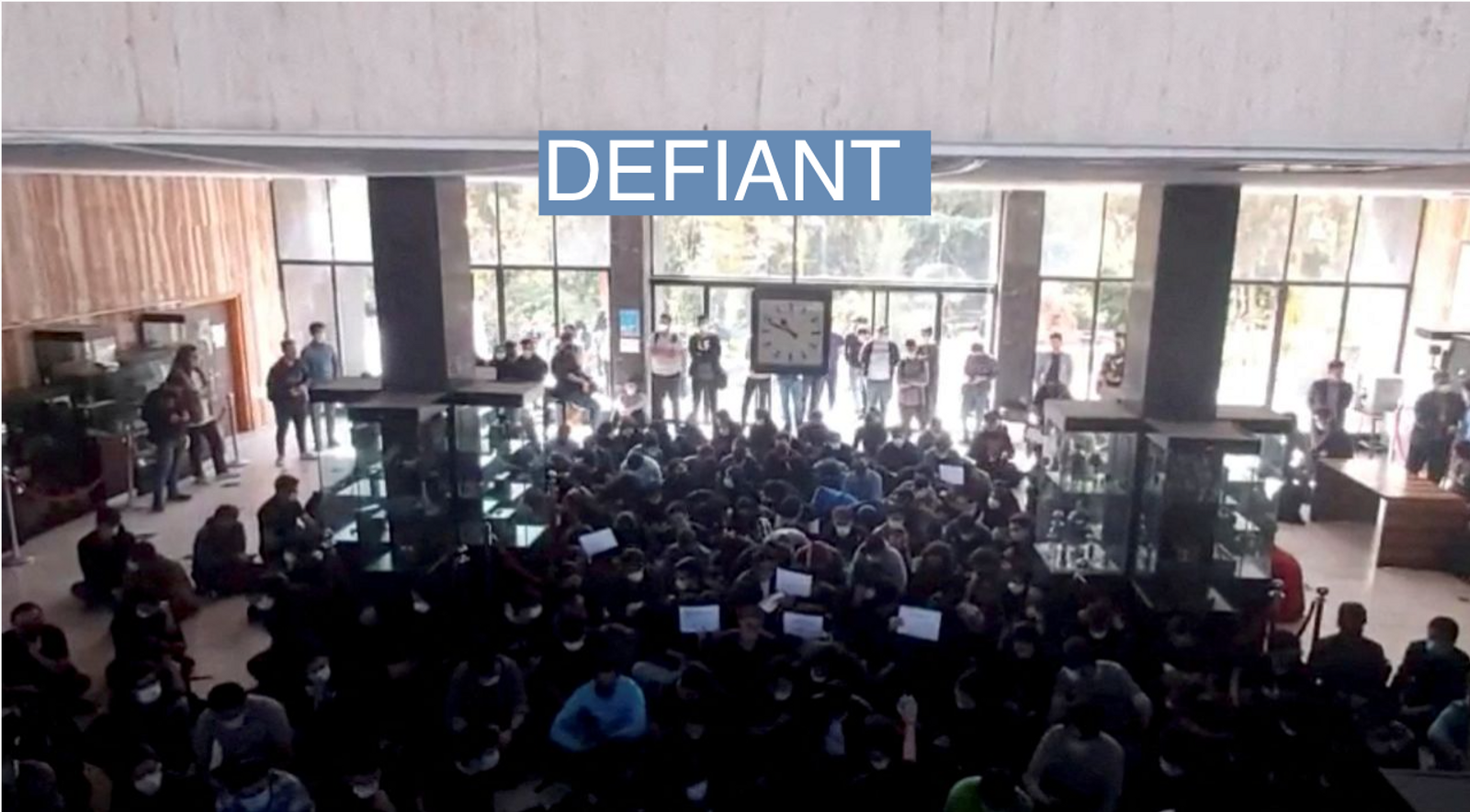 Students from schools and universities across the country have continued to protest despite the government's aggressive crackdown which has led to 14,000 arrests, according to the United Nations.
Videos capturing these moments of defiance in classrooms, cafeterias, and schoolyards have been widely shared on social media. Here are some of those videos. Semafor could not independently verify them.

Know More
Students at several universities reportedly organized sit-down strikes to demand that they would not attend classes until their peers who were arrested during crackdowns were freed, the BBC reported.
At the Northern Tehran Branch of Azad University, students chanted "Death to Dictator" after the university's pro-regime members attacked them, according to local media reports.
Students at Hormozgan University in the southern coastal city of Bandar Abbas tore down a wall separating men and women in their cafeteria.
Students at Yazd University chanted, "Death to the dictator," and fought back efforts to separate them by gender.
Several videos shared on social media appeared to show young Iranians knocking turbans off Shiite cleric's heads, amid growing frustrations over Iran's religious establishment.
Students at Tehran's Khaje-Nasir University interrupted a government spokesperson with chants of "We don't want murderers to be our guest."
At a university in nearby Kurdistan, students danced and chanted, "Women, Life, Liberty."

Notable
Fueled by anger, Iran's Gen Z is navigating internet shutdowns and online censorship to express their frustrations with the Islamic Republic on social media, Holly Dagres writes in Foreign Policy. They're also the driving force behind the protests, jolting the country's clerical establishment in a way not seen since the 1979 revolution, Dagres writes.