The News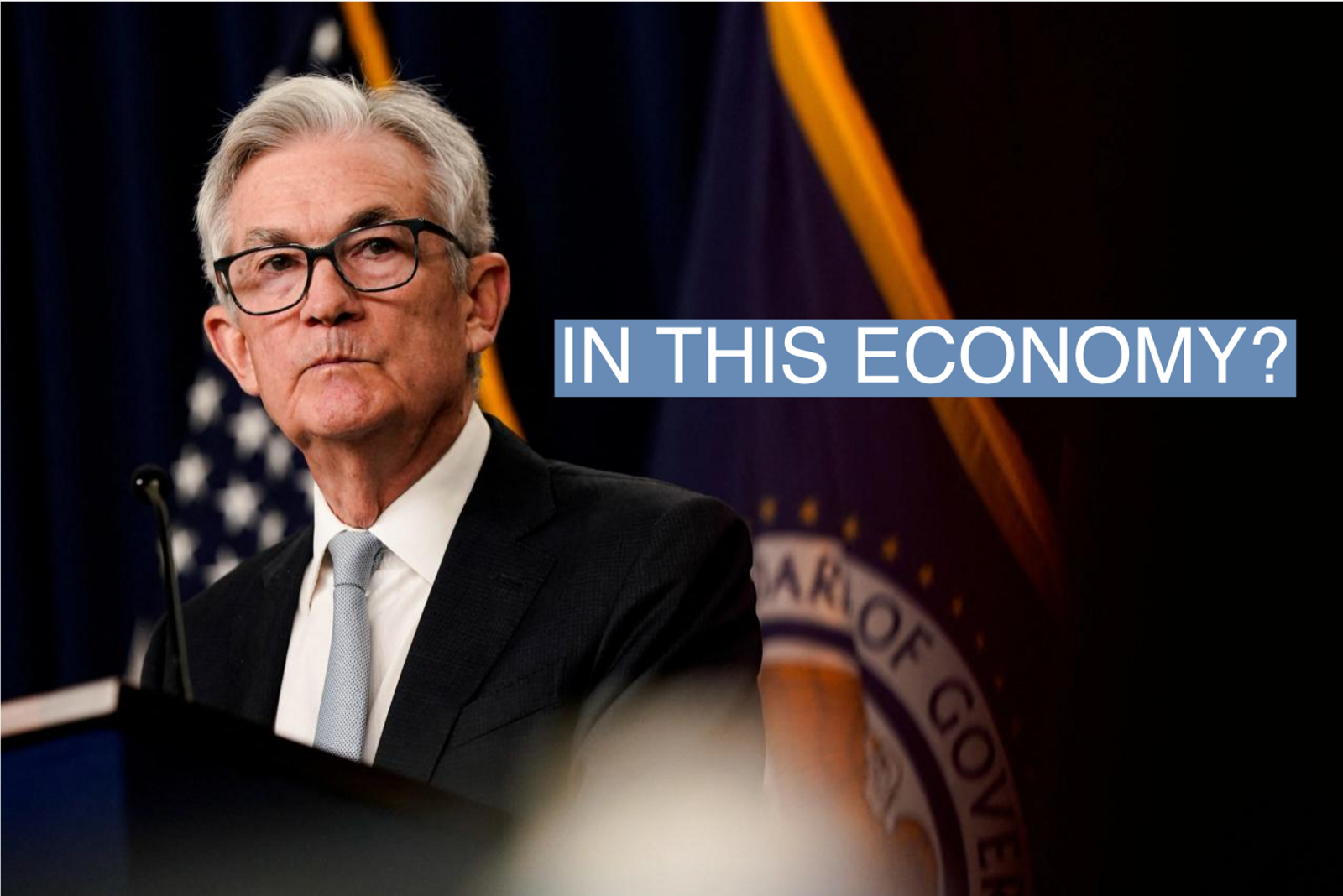 Time is up for Democrats to make their pitch on the economy in the midterms, but the Federal Reserve's next steps could have a dramatic impact on the landscape in the 2024 cycle.
The Fed hiked rates another 0.75 percentage points on Wednesday, the fourth turbo-sized increase this year meant to combat inflation. Its aggressive rate increases are starting to trigger criticism from Democrats and labor groups that the Fed must slow down or risk a devastating spike in unemployment.
Federal Reserve chair Jerome Powell suggested he's paying attention. While calling it "premature" to consider a pause, he said slowing rate hikes may be on the table at the next meeting in December. But he also conceded that disappointing recent data had raised the odds the Fed would have to force the economy into a recession, with potentially significant job losses, to get prices under control.
"The inflation picture has become more and more challenging over the course of this year," Powell said Wednesday. "That means we have to have policy more restrictive, and that narrows the path to a soft landing."

Joseph's view
The timing and severity of a "hard" landing could define the second half of Biden's term. Voters have been unhappy with an economy that features plentiful jobs alongside high inflation. But they're unlikely to celebrate a spike in unemployment either even if — and that's a big if— prices level off at the same time. The president's re-election hopes could depend on getting the recession out of the way early in 2023 and hoping the Fed can declare victory, cut rates, and unleash an economic boom well before campaign season.
Former Federal Reserve economist Claudia Sahm told Semafor she believes the likeliest scenario is a mild US recession in which people cut their spending and employers scale back hiring without a surge in joblessness.
"There's enough dynamics both at home and abroad that the next six months will be really decisive," Sahm told Semafor. "If we're going to be in a recession, it'll be by the middle of next year."

Room for Disagreement
Biden administration officials insist that the economy isn't near a recession. Employers are still adding jobs at a steady clip and unemployment claims haven't ticked up sharply. Job openings also remain elevated and jumped in September, per a federal report.
"We have a very strong labor market," Treasury Secretary Janet Yellen recently told CNN. "I don't see signs of a recession in this economy at this point."
While Yellen acknowledged voters were upset with inflation, she said efforts to combat it and post-pandemic obstacles fading would bring the rate of increase to acceptable levels over "the next couple of years."