The News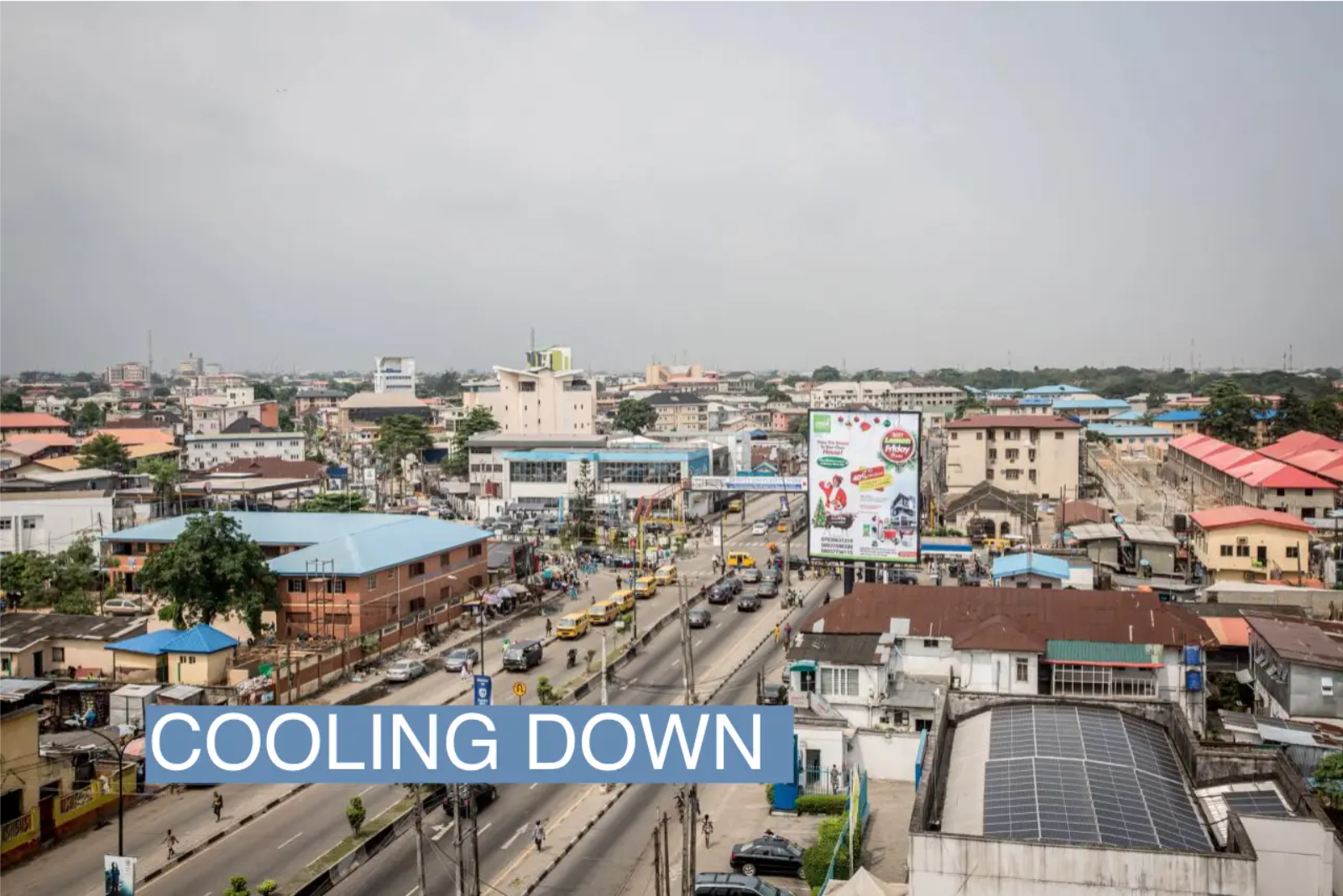 After half a decade of record-breaking growth in venture funding, Africa's tech market has slowed noticeably and startup valuation metrics are tumbling, say venture investors in the continent's biggest tech hub.
The slowdown, while long anticipated given the global downturn, has hit Nigeria — the fastest growing among the big African tech hubs — hard. But not all consequences have been bad, said the nearly dozen Nigerian investors, lawyers, and founders who spoke to me.
"In the last couple of months people are now finally accepting that there's a slowdown," said Eghosa Omoigui, founder of EchoVC Partners in Lagos.  He noted that the market had calmed down from its peaks six to 12 months ago. "Investors lost their discipline and at one point people were getting deals done in a week with little or no due diligence or governance checks on these startups."
The African tech hubs of Lagos, Nairobi, Cairo and Cape Town set a record in 2021 with venture funding hitting $4.5 billion, a 265% jump on 2020. And more than $4 billion poured in in the first three quarters of 2022, ahead of 2021's pace. Nigeria alone has racked up $3.6 billion in funding since 2019, according to an analysis by Africa: The Big Deal.
But now dealmaking velocity and outsized founder expectations have been replaced here, as they have in Silicon Valley, by investor mantras of  "due diligence" and "unit economics" — especially from those who have been concerned for a while that a still young market was starting to believe its own frothy press releases.
"There was evidence even as far back as two years ago of an unhealthy emphasis on headline numbers and big round sizes for early-stage companies," said Eloho Omame, partner at TLcom Capital. She points to startups with products already in the market for a few years raising new institutional venture capital and positioning themselves as "pre-seed" in their PR without challenge. "That's problematic in the long term," said Omame. "The corrections and adjustments we're all experiencing should help to address that culture."

Yinka's view
Few serious players ever believed the once hopeful idea that sub-Saharan Africa-based tech hubs, which rely disproportionately on Silicon Valley for funding, would escape the fallout of a near meltdown in global markets over the last few months. In truth the slower pace of venture funding in Africa is less of a problem for startups than the very difficult conversations going on about potential down-rounds.
One high-profile example is 54Gene which saw its valuation slashed by $100 million and its much-celebrated CEO stepping down. Expect to hear more like this and announcements of "extension rounds," which some startups are using to buy themselves time rather than a full fledged round with difficult valuation discussions, predicts Omoigui.
Valuation metrics have fallen and investors expect more for their money. For example, an early stage pre-profit startup that might have commanded a valuation as high as 10 to 20 times revenue as recently as a year ago would likely only fetch half that today. True, a startup with particularly bright prospects will still attract premium valuations, but there are fewer of those in today's market, said the investors.
It's also worth noting that while it might be in venture investors' interest to welcome lower valuations, it's not in their interest to talk markets down either as they are also trying to raise money to invest in those markets.
Even a high-profile investor like Iyin Aboyeji, the former co-founder of unicorns Andela and Flutterwave, told me it had been tough in fundraising pitches for his latest Future Africa fund. Omame made a similar observation, "It's tougher for fund managers as well. LPs are a lot more cautious in general about how much they are allocating to the asset class in their portfolios and more selective about which managers they back. That's as true in Africa as everywhere else.

Room for Disagreement
Mobolaji Adeoye of Consonance Investment Managers in Lagos is clear-eyed about the realities of today's market, but he argued that little has  changed about the fundamentals of the African tech market for investors who are thinking beyond short term gains. "The fundamental attractiveness for Africa hasn't changed, young demographics and the opportunities for digitization of industries and infrastructure. It's still very solid," he said. "Discerning investors are still coming in, it's just that the pattern of investment will shift."

The View From Cape Town
In South Africa, local economic issues dominate the conversation; there are few signs of recovery amid ongoing power shortages, and higher inflation and interest rates arising from the war in Ukraine. But HYBR Group partner Vuyisa Qabaka, who is based in Cape Town, said even looking beyond the macro-environment, "the tech market slowdown here is real." But he insists: "The tech and innovation ecosystem has been negatively impacted, but remains resilient."
The city of Cape Town is piloting special-purpose remote work visas and corporates are being encouraged to "on-shore" tech jobs rather than being off-shoring to India or Eastern Europe. But the perennial challenge of funding for female and Black-founded startups has worsened during the slowdown, even though the number of startups and founders has increased significantly, said Qabaka.