The News
Microsoft announced Thursday that it would extend free technical support — worth around $100 million — to Ukraine through 2023. The support would include serving citizens through Microsoft Cloud, providing cybersecurity protection, and offering data to organizations monitoring war crimes against civilians, the company said.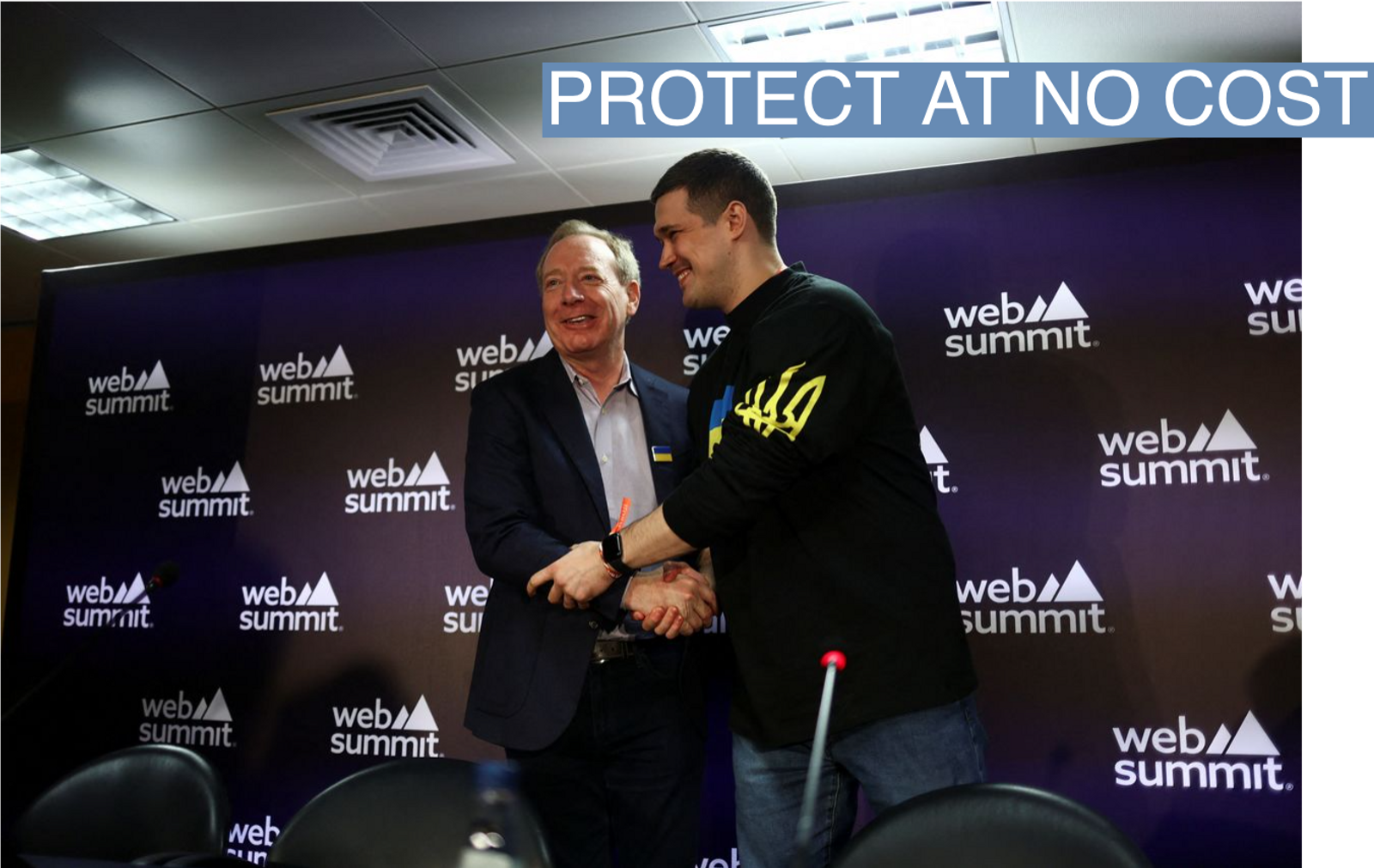 Know More
Ukrainian officials have described Russia's suspected hacking attempts as a "global cyber-war" and the country is documenting hacking incidents in the hopes of prosecuting Russia in an international court, according to a Bloomberg report.
Microsoft said that its technological support to Ukraine is critical in protecting the security of Ukraine's data and digital services "even in the face of Russian cruise missile and other kinetic attacks on Ukraine's government data center."
The company's total aid to Ukraine since the war began is estimated to be more than $400 million.
Ukraine's digital minister recently announced that he was looking for other internet providers to support the country's telecommunications. The country has depended largely on Elon Musk's satellite internet system Starlink to stay online.
Last month, Musk tweeted that SpaceX, Starlink's provider, could no longer afford to sponsor indefinite internet services in Ukraine. Two days later, the Twitter and Tesla owner backtracked on his statement.
Speaking at Europe's largest tech conference in Portugal Thursday, Mykhailo Fedoro, Ukraine's digital minister, said that while Starlink has worked well in Ukraine, he is looking to "engage with new partners."
"Communication is really crucial," he said. "We are working on this issue 24-hours a day. Russia is hitting energy infrastructures and sometimes we don't have light at home for eight hours."
Ukraine is facing a grim winter with expected energy cuts and food shortages. Authorities have scrambled to find ways to keep residents warm, fed, and connected.