European leaders acknowledge colonial atrocities in Africa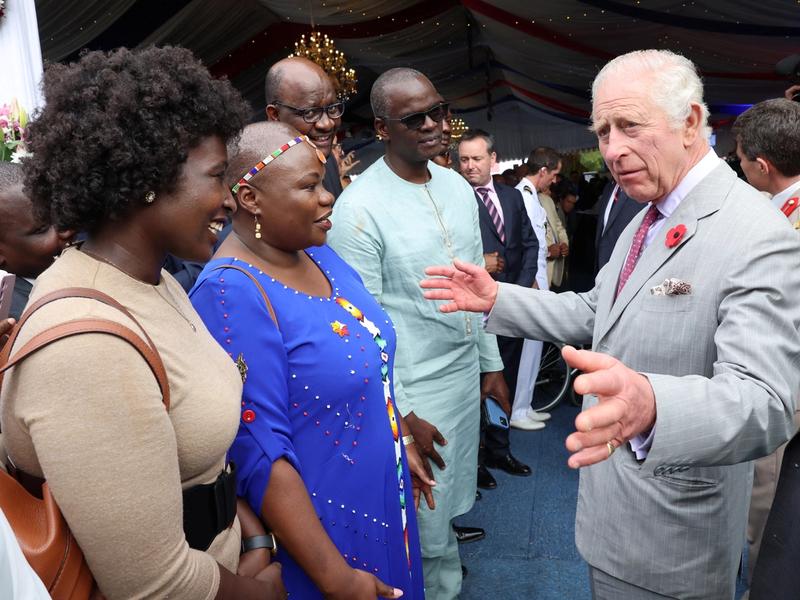 The heads of state of Germany and Britain both expressed regret this week over atrocities their nations committed in the colonial period in Africa. German President Frank-Walter Steinmeier sought forgiveness during his visit to Tanzania, which Germany ruled for 30 years until the end of World War I, while King Charles offered his "greatest sorrow and regret" on a trip to Kenya.
Steinmeier's trip to Tanzania could be a "turning point" for relations between the two countries, Oswald Masebo, a Tanzanian colonial historian, told the German paper Der Spiegel. He said many Germans don't know much about the history of German East Africa, a colony that included present-day Burundi, Rwanda, and Tanzania. "Knowledge about this period was deliberately withheld from the public," Masebo said. Steinmeier apologized to the descendants of a local war hero who was one of more than 200,000 people killed when German troops suppressed the Maji Maji Rebellion in 1905. "This cruel deed has left its mark on many generations," he said.
In Kenya, King Charles acknowledged "abhorrent and unjustifiable acts of violence" against Kenyans during Britain's decades of colonial rule. He did not issue a formal apology, which would have to be agreed upon by the British government, but he addressed "wrongdoings." Kenya was the first former colony Charles visited since becoming king, and the visit is expected to mark a strengthening of economic ties between the two countries, according to Nation Africa. But some historians and advocates said the king's address missed the mark and should have more explicitly acknowledged past colonial atrocities, including the eviction of hundreds of thousands of Kenyans from their homes, The Guardian reported. Groups have also called for reparations for Kenya.
The visits come just weeks after the Dutch king and queen visited South Africa for the first time since ascending to the throne. King Willem-Alexander also made no direct apology for the acts committed by the Dutch during their colonial rule of South Africa, frustrating Indigenous groups who are seeking an apology as well as reparations. "If we look at the devastation created by Dutch colonialism in this part of the world, I think a very specific apology addressing South Africa can go some distance," Nico Botha, head of a commission for Indigenous groups in South Africa, told The New York Times.