The News
Two leading businessmen — Oleg Tinkov and Nikolay Storonsky — have renounced their Russian citizenship in opposition to Moscow's war in Ukraine.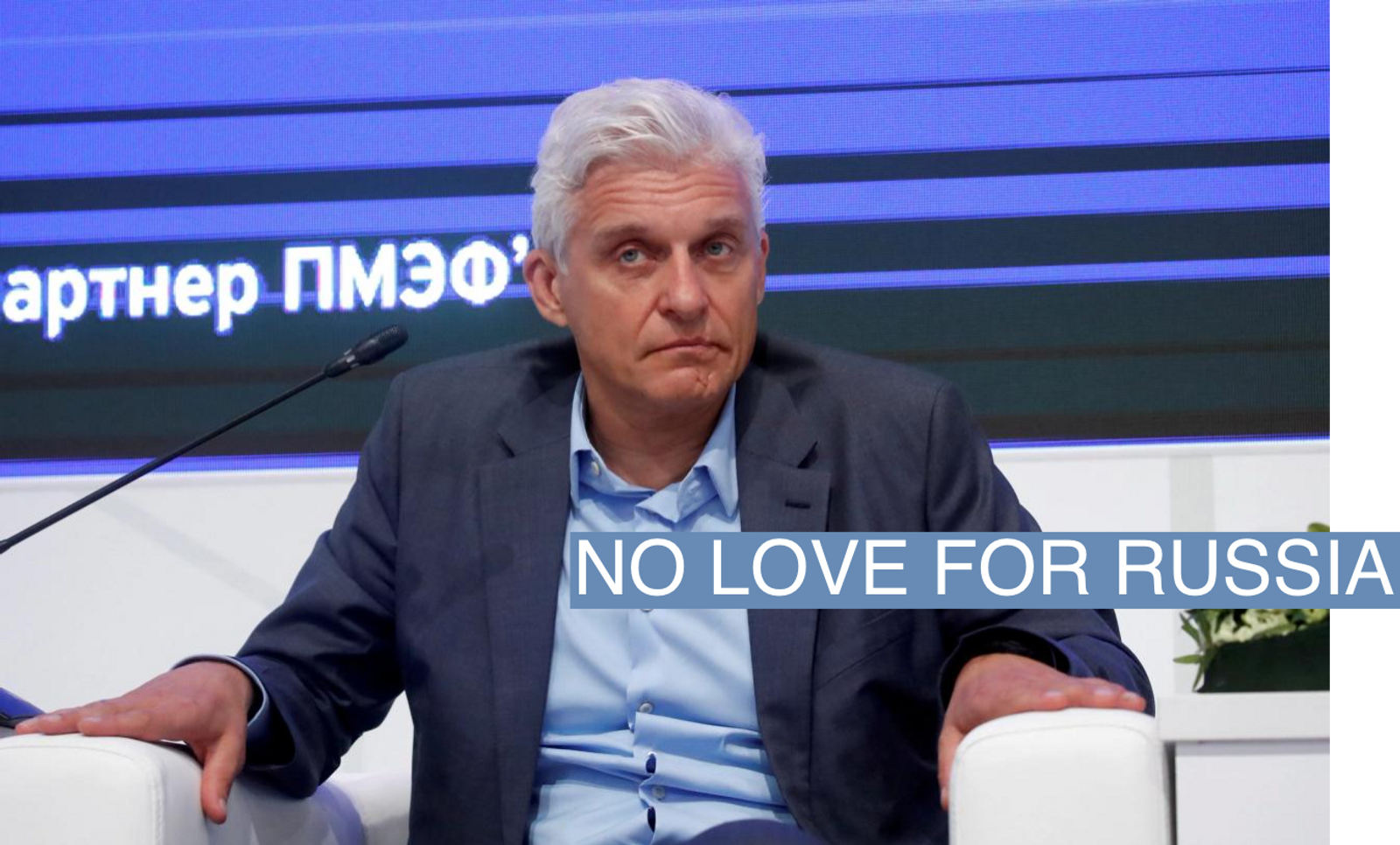 Know More
Tinkov, the Russia-born founder of the online Tinkoff Bank, announced his decision in an Instagram post earlier this week. "I can't and won't be associated with a fascist country, that started a war with their peaceful neighbor and [is] killing innocent people daily," he wrote.
In an announcement on Monday a spokesman for Storonsky, the co-founder of online banking firm Revolut, said the 38-year-old entrepreneur had renounced his citizenship of Russia earlier this year.
"His position on the war is on the public record: the war is totally abhorrent and he remains resolute in calling for an immediate end to the fighting," the Revolut spokesman said.
Independent Russian media website SOTA posted a screenshot of Tinkov's announcement and a copy of a certificate denouncing his citizenship.
"I hope more prominent Russian businessmen will follow me," Tinkov wrote in his post. "I hate Putin's Russia, but I love all Russians who are clearly against this crazy war!"
The banker said he was also requesting that Tinkoff Bank change its name. "I hate when my brand/name is associated with the bank that collaborates with killers and blood," he wrote.
Tinkov, who now only holds Cypriot citizenship, and Storonsky, a British citizen, are two of the most prominent Russia-born tycoons to go public with their criticism of Moscow's war.
Ever since the February 2022 invasion of Ukraine, the growing exodus of young and educated Russians fleeing their homeland and moving to neighboring countries has prompted concerns about brain drain.
Bloomberg has previously reported that 80,000 Russians, Belarusians, and Ukrainians now reside in Georgia, with more than 20,000 of them trained to work in IT.
Tinkov has previously claimed he was pressured to sell his share of Tinkoff Bank because of his criticism of the war. He lost his billionaire status this year after he sold his 35% stake in the company. Tinkov was previously estimated to be worth $3.5 billion. Like other Russian oligarchs, he was targeted by sanctions after the war began.